New Coors Light Fingernail Polish Changes Color Based on Your Drink's Temp
Here's what Coors Light beer lovers should know about the new and exciting line of fingernail polish. See how the nail polish relates to drinkability.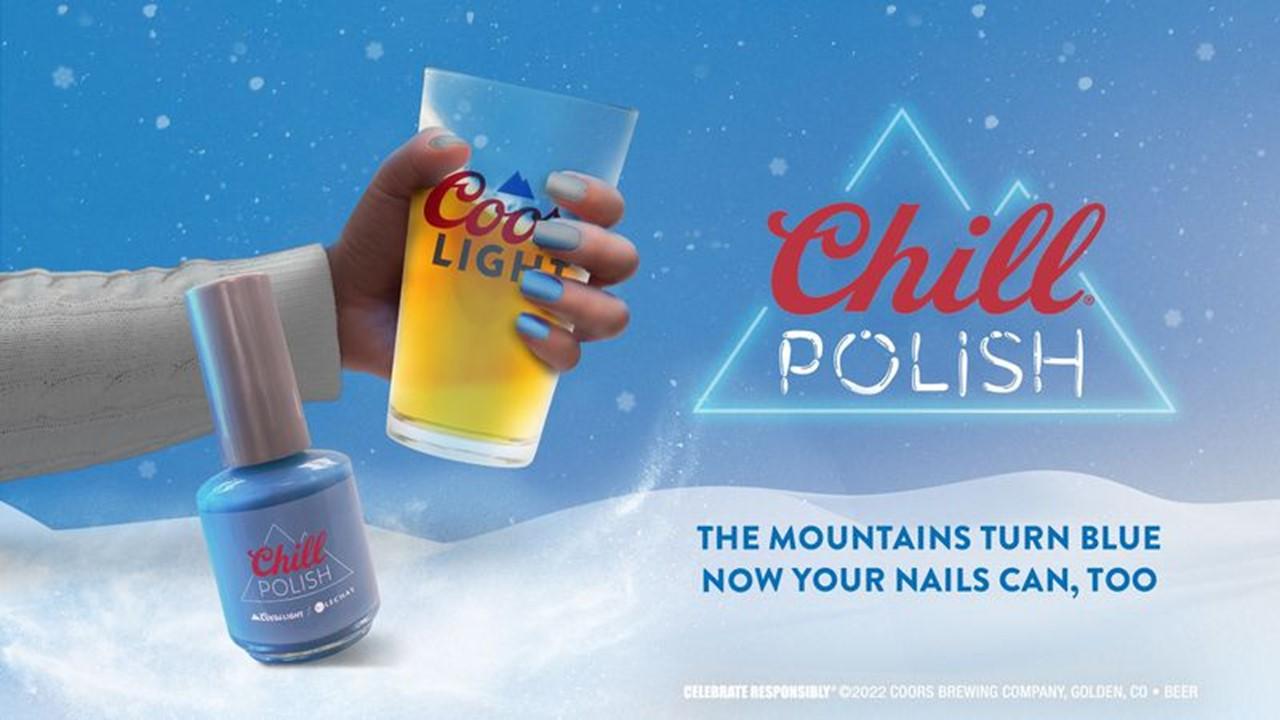 The holiday season is the perfect time of year to enjoy alcoholic beverages, whatever they might be. Coors Light beer is one of the more popular brands of beer to sip since it was released in the late 1970s.
Article continues below advertisement
Now, Coors Light is diversifying with a fingernail polish brand that works in one of the coolest ways ever. If you thought testing the temperature of your beer before sipping had to be a boring moment forever, you thought wrong! Here's what beer lovers should know about this new exciting line of nail polish.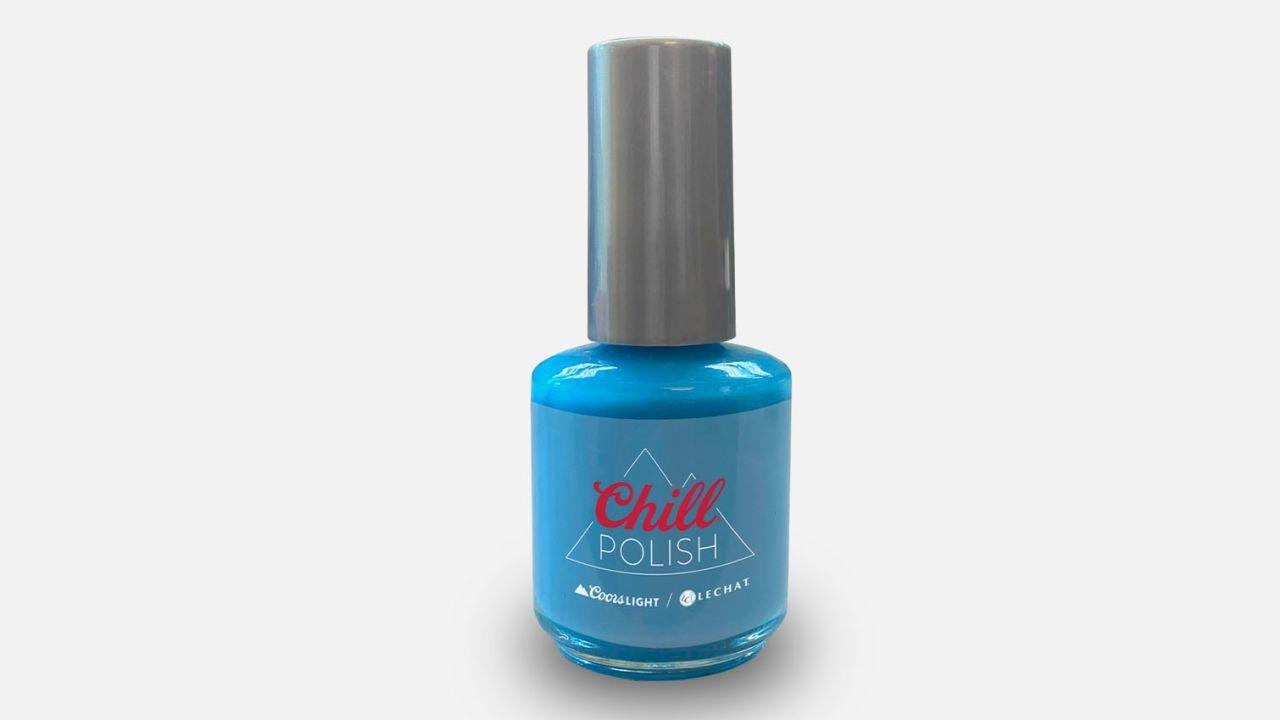 Article continues below advertisement
The Coors Light beer brand just released fingernail polish called "Chill Polish."
There's a lot to get excited about if you're a die-hard Coors Light beer lover.
Before taking a giant swig of beer, you might be concerned about whether or not it's cold enough. Most people have experienced that unpleasant moment after drinking some beer and tasting its warmth in their mouth. You can always touch the side of your beer bottle or glass to check the temperature. You can even stick your finger in to test the status of coldness.
But there also happens to be another way! Coors Light has released Chill Polish for this very problem. According to CNN, the polish starts out in a shade of silver when you first paint it onto your nails. After touching your Coors Light beer, the polish will transition to a shade of blue to inform you that your drink is cold enough to consume.
Article continues below advertisement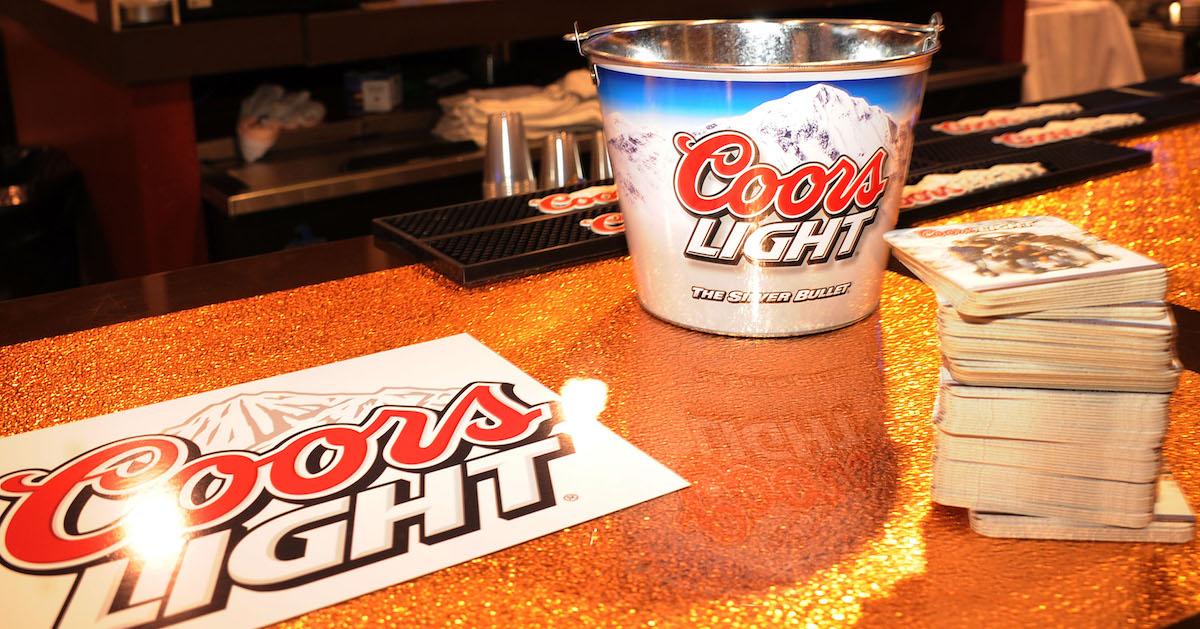 One of the sweetest details about the color-changing technology they have is that it doesn't only apply to nail polish users. According to Food & Wine, folks who would prefer not to paint their nails can purchase Coor Light in beer cans that change color in a similar fashion.
Article continues below advertisement
Before the beer cans are refrigerated, they shine in a silver color; after they've been iced up, they'll turn blue, giving you the green light to start drinking. The brand explains that cans should turn blue after dropping down to the magical temp of 42 degrees Fahrenheit.
Marketing Dive notes that Chill Polish isn't just intended for female customers. The outlet mentions that while women are certainly their target demographic, there are also tons of young men who have been embracing the art of nail polish in recent years.
The publication also mentioned a 2018 survey that found 17 percent of females drink beer once a week compared to 53 percent of males who do the same. Stats like that prove that Chill Polish should definitely be marketed to all genders.
Article continues below advertisement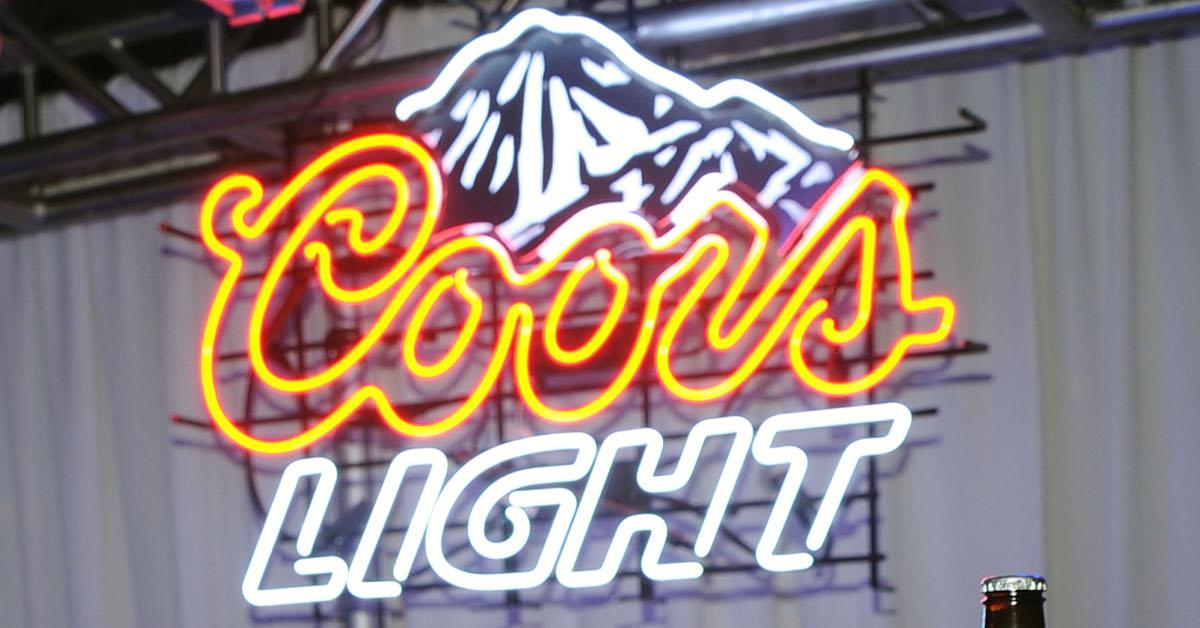 Chill Polish isn't Coors Light's only merchandise for the holidays.
Chill Polish might be the most interesting piece of merchandise from Coors Light right now, but the company's official website reveals several other holiday gift items to consider as well. The shop also includes T-shirts, ski goggles, scarves, crewnecks, and joggers.
Beanies, baseball caps, zipper jackets, and ice fishing stools are available too. Coors Light fans will also find windshield covers, tote bags, logo stickers, and beverage wraps.
Chill Polish is definitely one of the most affordable items though, at $7 per bottle.