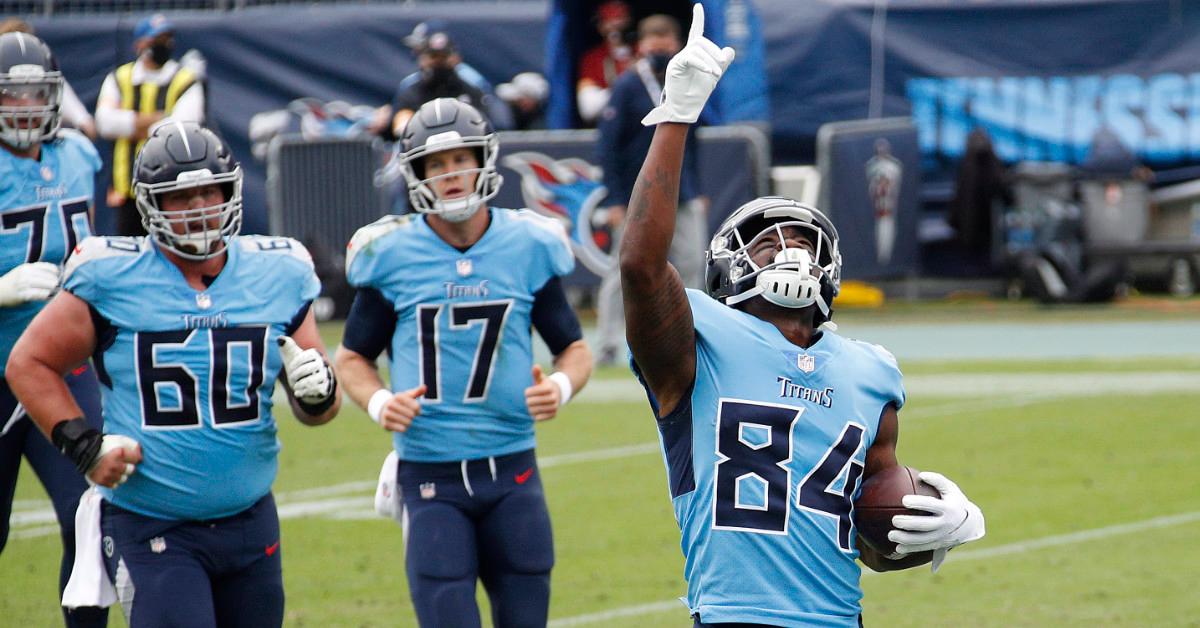 Corey Davis Returned to the Football Field One Day After His Brother's Death
Article continues below advertisement
"He's so close to his brother, and his brother meant so much to him, so I can't even imagine what he's going through right now emotionally," teammate Ryan Tannehill said after the game, according to ESPN.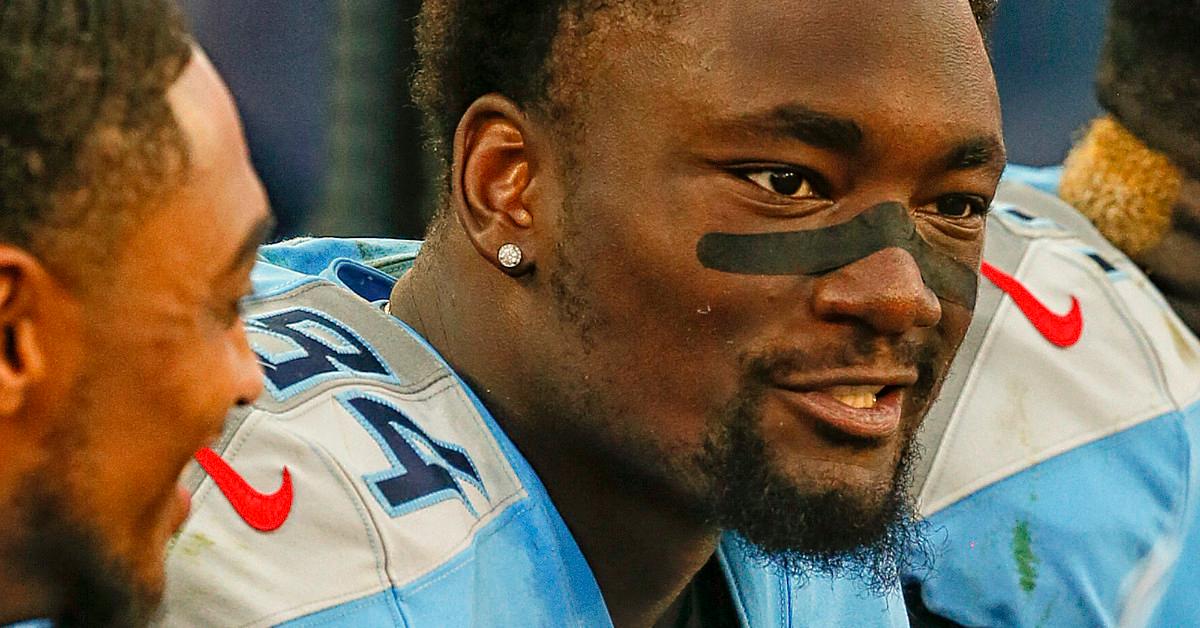 Article continues below advertisement
Titus died of an aggressive form of kidney cancer.
Titus died on Wednesday, Nov. 11, just months after being diagnosed with renal medullary carcinoma, one of the most aggressive forms of kidney cancer, according to CBS Sports. He was 27 years old.
Titus was a wide receiver, too, playing for the Central Michigan Chippewas. After college, Titus played off-season or as a practice squad member for the San Diego Chargers, the New York Jets, the Buffalo Bills, and the Chicago Bears.
Article continues below advertisement
"It's very easy to describe Titus in three terms: Hardest worker in the room, leader, and passionate about whatever he loved, and that was his family, his kids, and football," former Central Michigan offensive lineman Andy Phillips said, according to an obituary on the Chippewas website.
Andy also compared Titus to Michael Jordan in terms of confidence and work ethic. "There was a definite swagger to him without him having to tell you how good he was. They always say, 'Good people will tell you how good they are; great people will let others tell you how great you are.' He was very much in that category. He was just a pleasure to work with and play with throughout the years."
Article continues below advertisement
Corey returned to the field a day later and thought of Titus during "every play."
Even amid his grief, Corey joined his fellow Titans on Thursday, Nov. 12, as the team faced off against the Indianapolis Colts.
"It was heavy on my mind, every play," the 25-year-old said after the game, per ESPN. "But I just kept thinking this is what he wanted me to do. He wouldn't want me to be sad and sulk and feel sorry for myself. I obviously miss him and wish he was here, but I know he's in a better place and that he was with me today. […] It's definitely tough."
Article continues below advertisement
Even to the end, Titus cheered on his younger brother. "As he was laying there, all he kept telling my sister was to tell me to play, regardless of what happens. He just kept telling me to play, telling me to play throughout the whole process."
The admiration went both ways: Corey said that he grew up idolizing Titus. "Since I was a little kid, I was always chasing after him and trying to be like him," he said after the game on Thursday. "I wore his number every year to copy him. He thought it was annoying, but I looked up to him tremendously. That was my hero. I tried to honor him tonight."