The Chicago Bears Uniform Carries Tradition and Honor for a Former Coach
By Katie Garrity

Oct. 6 2020, Updated 9:48 a.m. ET
Amid the madness of COVID-19 and a pandemic that delayed and canceled some professional sports, the NFL is back. With most regularly scheduled fall programming put on the back burner, many are tuning into professional sports even more. 
Article continues below advertisement
One particular detail that many NFL fans have noticed is that the Chicago Bears have one of the more iconic uniforms in the NFL. Since they are one of the original NFL teams, the Chicago Bears find importance in tradition and that includes their uniforms. 
Donning navy, orange, and white, the Chicago Bears uniform is one of the most iconic in the league partly due to the "GSH" on the players' arms. So, what does it mean?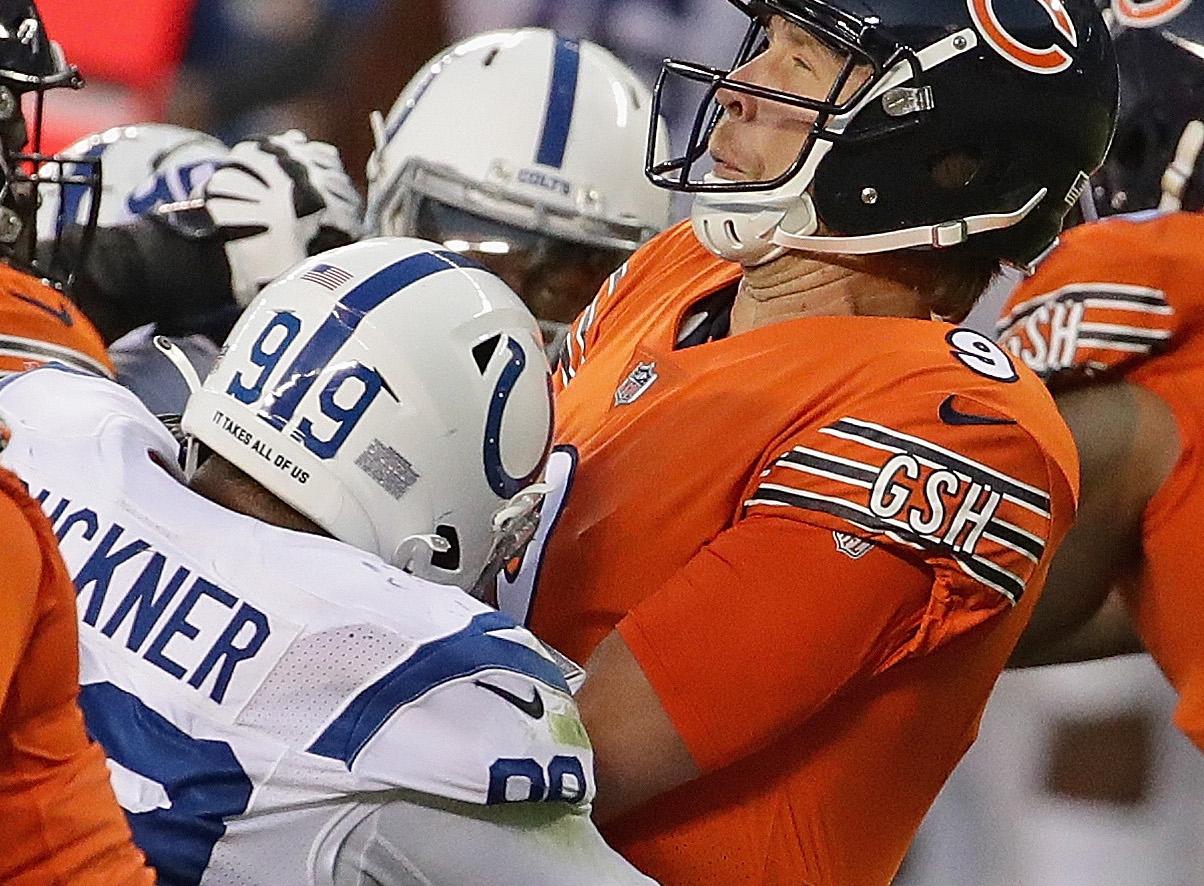 Article continues below advertisement
What does GSH stand for on Chicago Bears' uniform?
Chicago Bears players wear the initials "GSH" prominently displayed in the orange stripes on the left sleeve of their jersey. 
The GSH stands for the initials of George S. Halas. George Stanley Halas played for, coached, and eventually owned the Chicago Bears. 
He was involved with the team whether by playing or working in the front office from 1920 until his death in 1983. After his death in 1983, the Chicago Bears honored his historic legacy with the GSH initials on their left sleeve, where they have remained since. 
Article continues below advertisement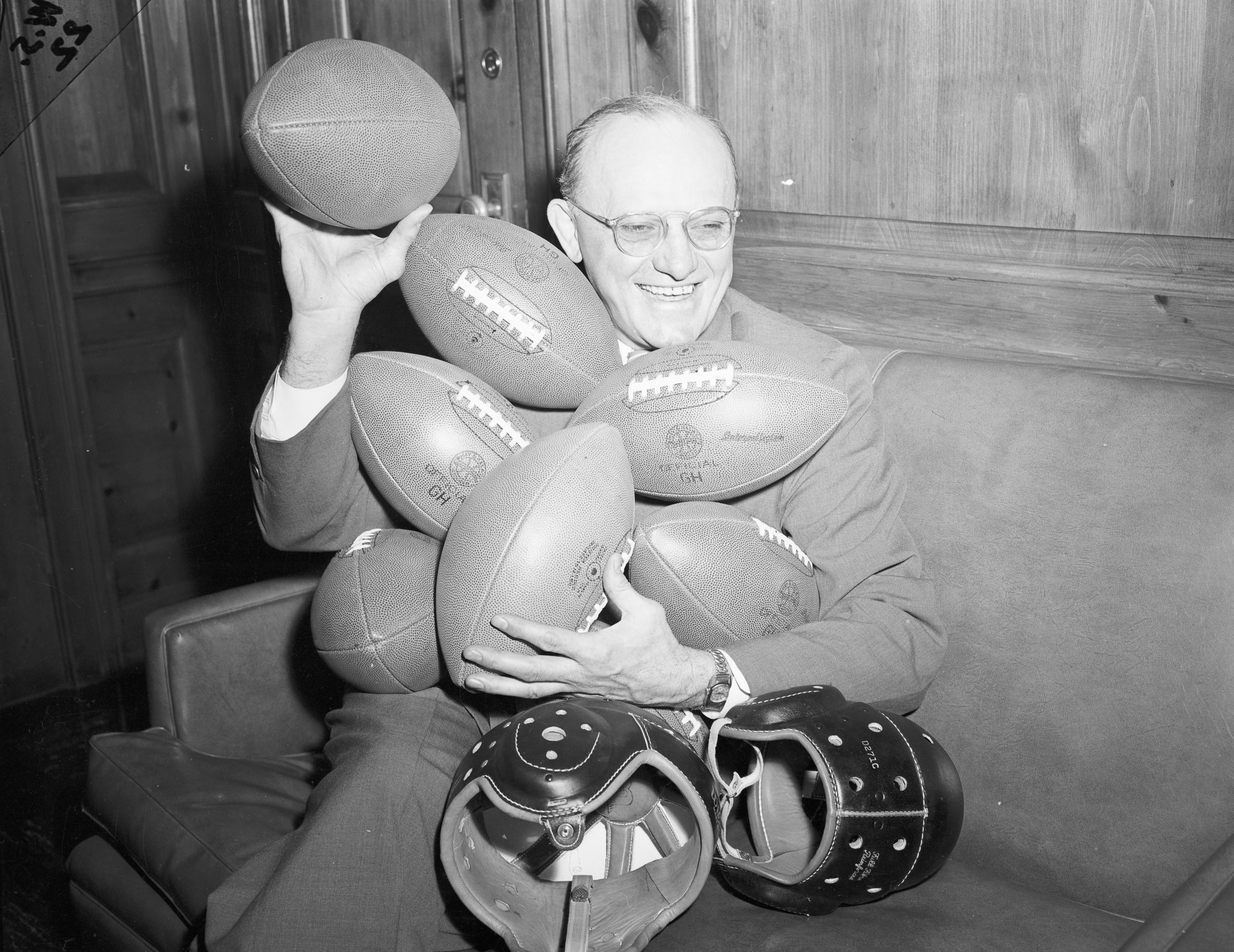 Over time, the Bears' uniform has changed in a myriad of ways, however, there are certain elements that have remained the same, including George Stanley Halas' initials where they honor the late legend in Bears history. 
Article continues below advertisement
George Halas was known as "Papa Bear."
George Halas was associated with the Chicago Bears and the National Football League from the birth of the team in 1920 until his death in 1983. He was the Chicago Bears, which is how he got his nickname, Papa Bear.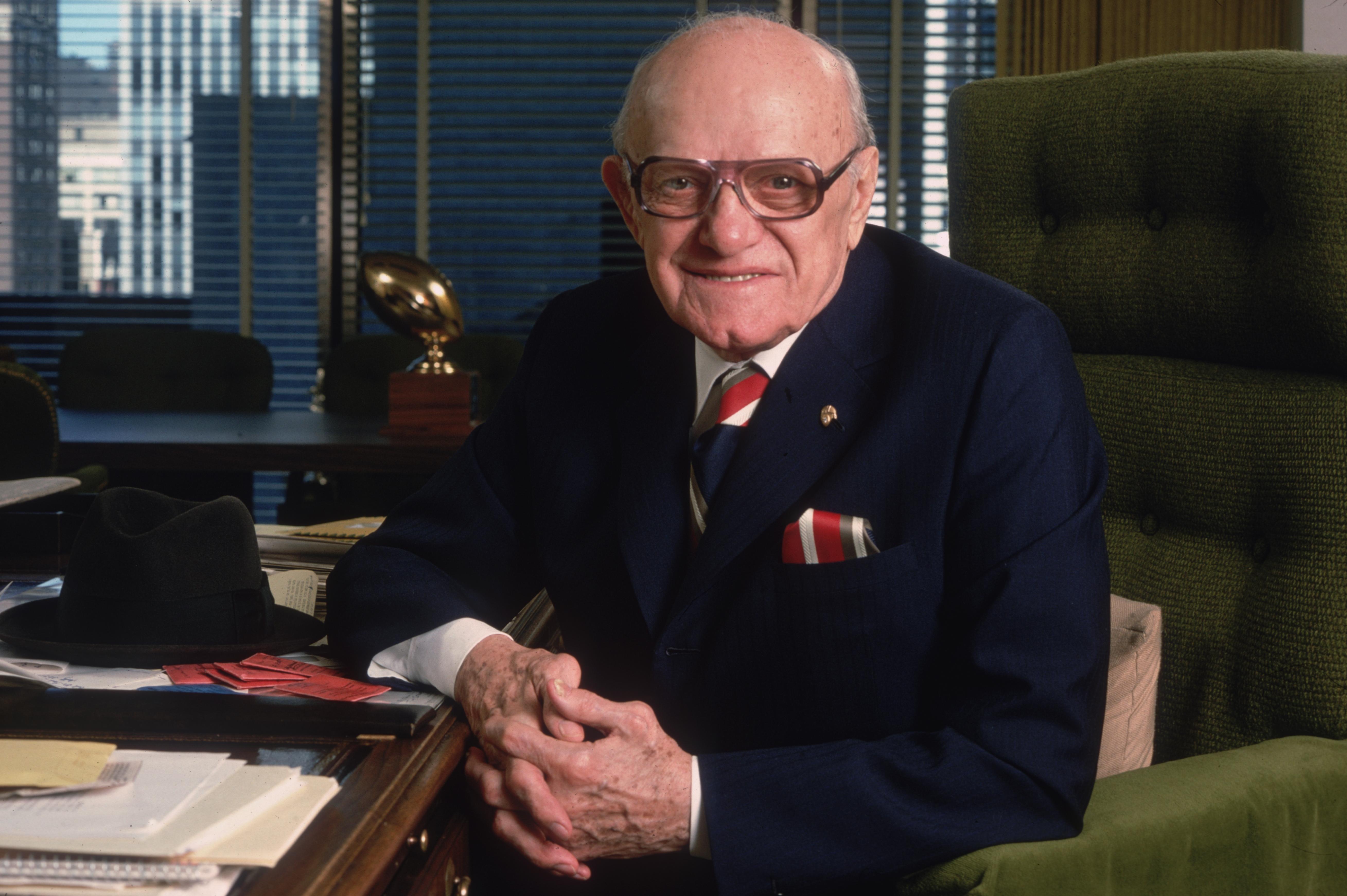 Article continues below advertisement
Though he has many roles in his career from owner to player, he truly shined as a coach. George Halas coached the Bears for 40 seasons. In 1934 and 1942, his teams had undefeated regular-season records. 
His 318 regular-season wins and 324 total victories were long-standing NFL records.
"I've loved sports since I was old enough to cross a Chicago street by myself. I'm happy that I made pro football a career. It has been good to me in the material sense, but more important is that I have been associated with youth in all my years as a pro football coach and owner," George once said.
Article continues below advertisement
George Halas paved the way for many great NFL coaches.
According to the Pro Football Hall of Fame, George was a way maker for many NFL coaches who came after him. He was the first head coach to hold daily practice sessions, to utilize films of opponents' games for study, to schedule a barnstorming tour, and to have his team's games broadcast on radio.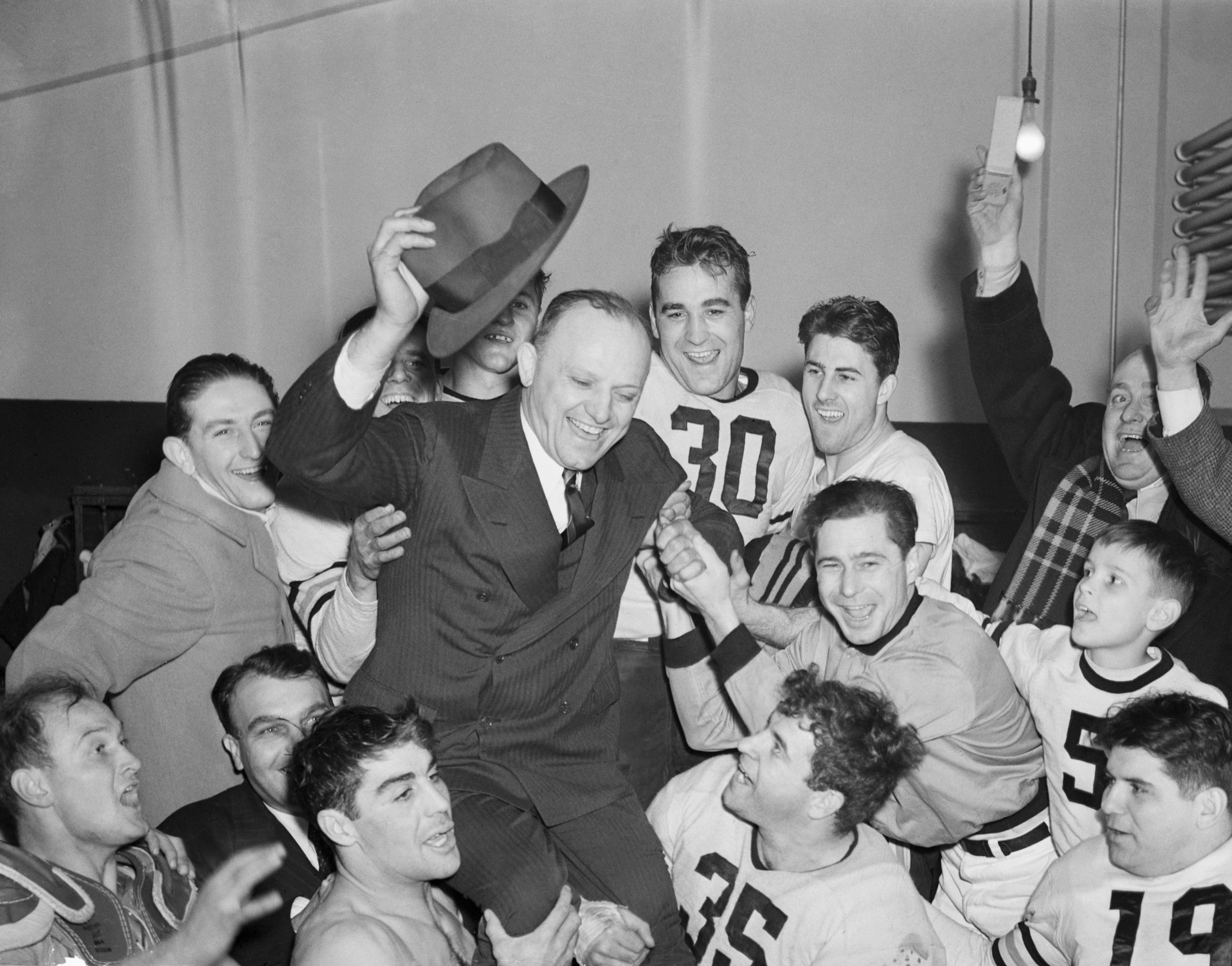 Article continues below advertisement
While he was inspirational and admired by his players, he was also a tough coach. According to former players, George maintained tight control. Disobedience and insubordination were not tolerated. 
Unfortunately, George never lived to see the Chicago Bears win their only Super Bowl in 1985, just two years after his passing.