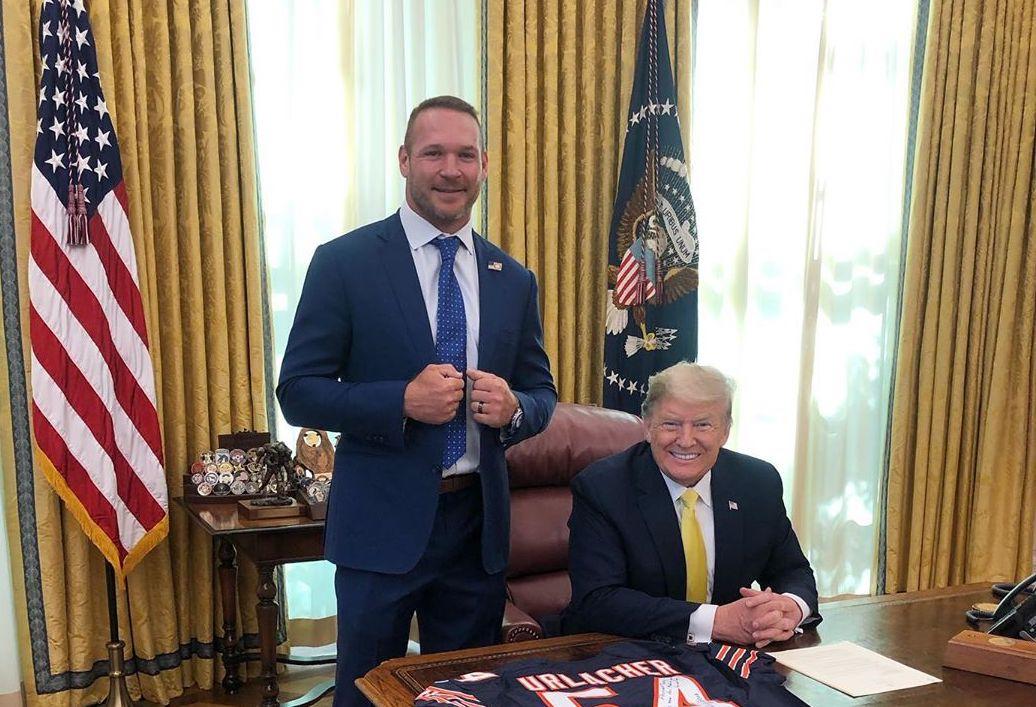 Former NFL Player Brian Urlacher Is Under Fire for Comments on Jacob Blake
It's not uncommon for celebrities and professional athletes to voice their opinions on what is happening in current events. Recently, Kenosha police shot Jacob Blake seven times in the back as he was attempting to break up a fight. After the news got around of this shooting, the city of Kenosha began to protest.
Article continues below advertisement
To support the protestors and the Black Lives Matter movement, NBA players decided to strike as an act of protest against the continuing police brutality against BIPOC in the United States. MLB, MLS, and the WNBA also pushed back games, and several football teams, including the Chicago Bears, canceled practice to have team discussions instead.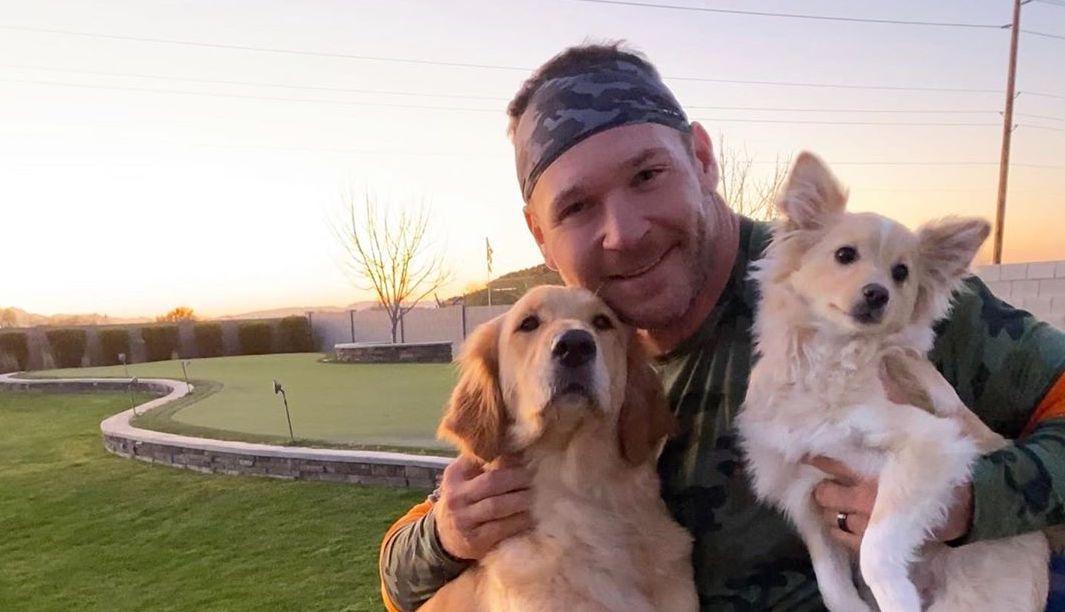 Article continues below advertisement
Former Chicago Bears player Brian Urlacher chimed in on social media about his opinions when it comes to the slew of professional athletes who decided to postpone their games, and he was not well received. Many wondered what exactly his political affiliation was after his comments.
What is Brian Urlacher's political affiliation? He shared a controversial message on his Instagram.
After the shooting of Jacob Blake, several professional athletes voiced their opinions on yet another police shooting of an unarmed black man. After news spread that many professional athletes would opt out of playing their games, Brain Urlacher took to his Instagram to make a statement.
Article continues below advertisement
He shared a text post that stated, "Brett Favre played the MNF game the day his dad died, threw 4 TDs in the first half, and was a legend for playing in the face of adversity. NBA players boycott the playoffs because a dude reaching for a knife, wanted on a felony sexual assault warrant, was shot by police."
Article continues below advertisement
Fans were disappointed in Brian Urlacher's opinions on the shooting of Jacob Blake.
To no one's surprise, the former NFL player's comments were met with a lot of anger and disappointment from fans. One long-time fan tweeted his disappointment and said, "As a Chicago Bears fan and big fan of 54, this is tough to see. I wish Brian Urlacher was smart enough to realize that Brett Favre's dad passing and Racism are not the same thing."
Article continues below advertisement
Another Twitter user noted that Brian Urlacher had like a couple of controversial images on Instagram including an image of Kyle Rittenhouse, the Kenosha shooting suspect who reportedly shot three protestors and killed two, with the words "FREE KYLE RITTENHOUSE! PATRIOT LIVES MATTER." Another user noted that he possibly follows multiple Q-Anon accounts.
Based on his comments, "likes" on Instagram, and Instagram feed itself (which features a photo of him visiting the White House and posing with President Donald Trump) speaks pretty obvious to what side of the political aisle he lies on.
Article continues below advertisement
Duron Harmon of the Detroit Lions explained why athletes have taken a step back.
Article continues below advertisement
"While some people think that we're just football players, this league, 67 percent — two-thirds of its players — are African American," he explained. "Jacob Blake could have been anybody's brother, cousin, uncle, friend. Could have been them. And it wasn't OK."
If you are looking for ways to donate your time or money to Black Lives Matter and other antiracist organizations, we have created a list of resources to get you started.