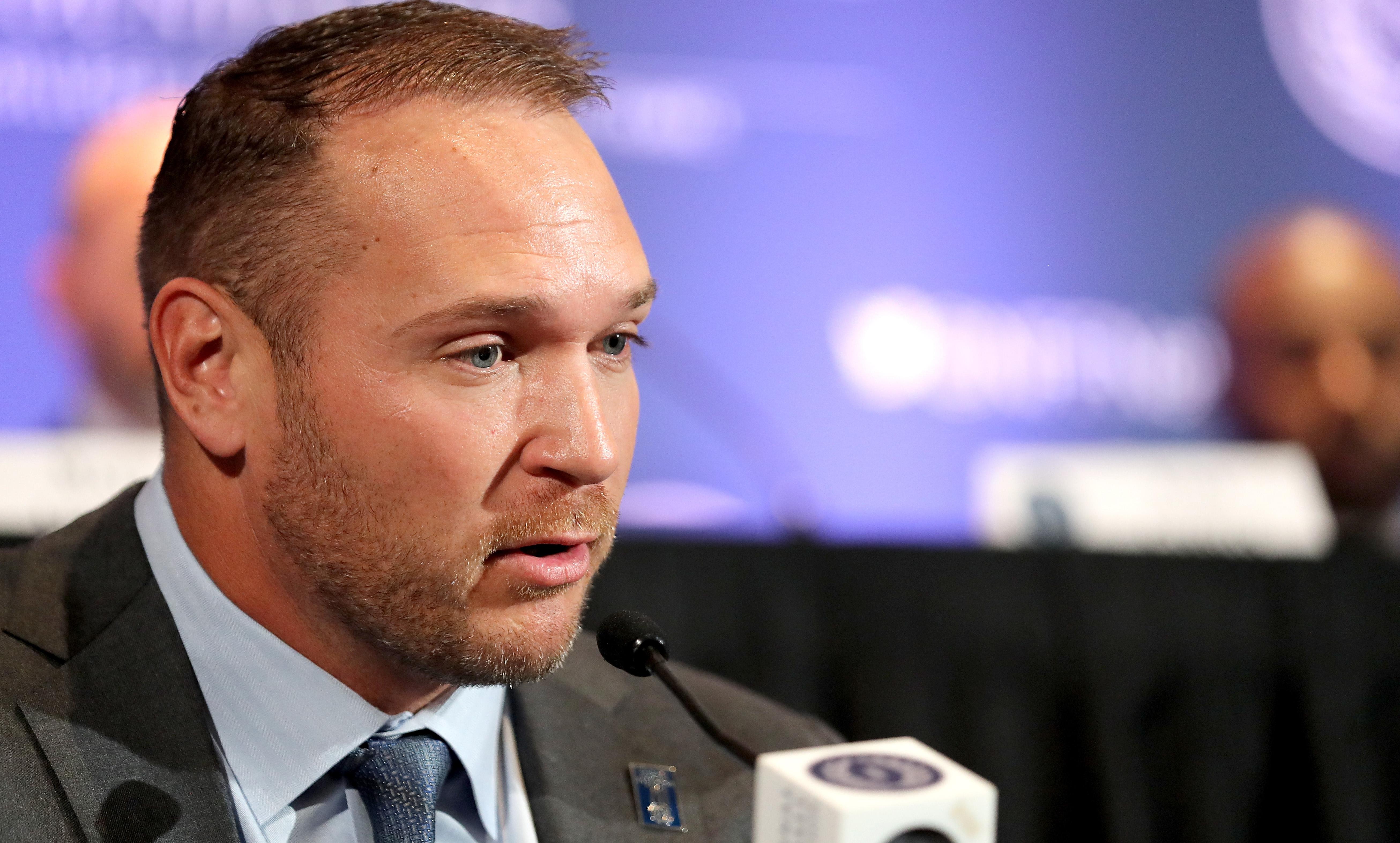 The Mother of Brian Urlacher's Son Sued the NFL Player for $125 Million
With the upcoming 2020 presidential election and the mounting civil unrest in the wake of police brutality incidents against Black citizens, there have been deepening political divides occurring in the U.S. that have brought people from all industries and walks of life to offer up their opinions. And while freedom of speech is alive and well in the U.S., there's also freedom to critique people's speech, something that Brian Urlacher is currently experiencing, now with mentions of his son.
Article continues below advertisement
Who is Brian Urlacher's son?
The former NFL linebacker had a child with Tyna Karageorge (previously Tyna Robertson) by the name of Kennedy. He was born in 2005 and made headlines in 2018 when his mother sued Brian in a $125 million defamation lawsuit after the Chicago Bears standout attempted to secure full custody of their child.
Tyna stated in her lawsuit that Brian had "conspired" with Chicago Tribune reporter David Haugh to depict her as a "killer" and a "bad, unfit mother."
This occurred after a Dec. 29, 2016 incident where Tyna's husband, Ryan Karageorge, reportedly pulled a gun from her purse and shot himself in the head, effectively committing suicide following an argument between the two. The Cook County medical examiner's office would confirm that this was indeed the case. The story bears similarities to another couples-related argument that resulted in suicide some three years prior in China.
Article continues below advertisement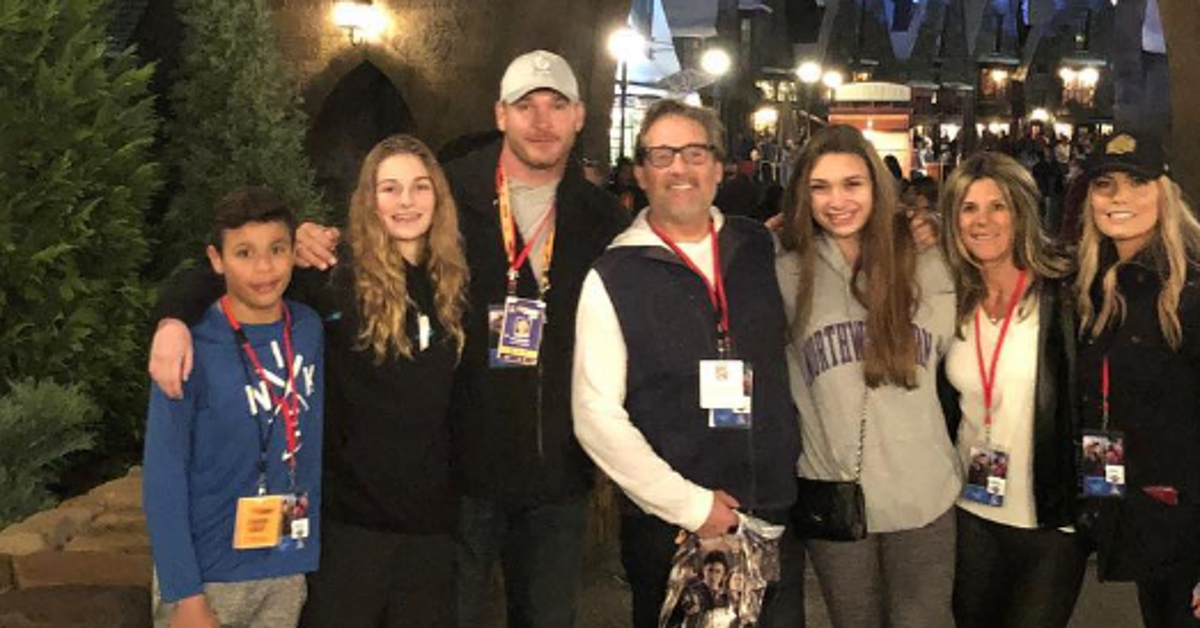 Brian was awarded temporary custody of Kennedy following the incident — up until then, Tyna and Brian had joint custody of their son — and Tyna says that Brian, along with his legal team and reporters, painted her as a "murderer" in an attempt to secure full guardianship rights over Kennedy. "The atrocities that the Defendants have done equates to a modern day lynching and witch hunt," Tyna penned in her lawsuit.
Article continues below advertisement
"My life has been ruined by what transpired. People perceive me as a murderer even to this date."
A member of Brian's legal team, Donald Schiller, stated that Tyna's lawsuit was "essentially a reiteration of the same false statements, twisting of facts and quotes out of context that she has claimed and filed in Court proceedings all during this case. None were found to have merit."
Article continues below advertisement
The Chicago Bears have reportedly "disavowed" Brian Urlacher after a recent social media post.
The linebacker offered up some harsh criticism of NBA players who refused to play in the wake of the Jacob Blake shooting. Jacob was shot in the back seven times by a Kenosha police officer and is reportedly paralyzed following the incident. What's more is that he's currently being handcuffed to his hospital bed. Several NBA franchises have refused to participate in playoff games to protest the shooting and draw more attention to police brutality.
Brian, in an Instagram Story, shared, "Brett Favre played the MNF game the day his dad died, threw 4 TDs in the first half, and was a legend for playing in the face of adversity. NBA players boycott the playoffs because a dude reaching for a knife, wanted on a felony sexual assault warrant, was shot by police."
Article continues below advertisement
Article continues below advertisement
Several folks have pointed out that Brian's echoed claim that Jacob was armed has been hotly contested, and he came under fire for his comments, including by denouncements from his own team.
The team was quick to separate themselves from Brian, with a statement saying, "The social media posts in no way reflect the values or opinions of the Chicago Bears organization."
Article continues below advertisement
The franchise put together a players statement that reacted to the shooting of Jacob Blake, stating, "We need action not only today, but in the days to come."
If you are looking for ways to donate your time or money to Black Lives Matter and other antiracist organizations, we have created a list of resources to get you started.