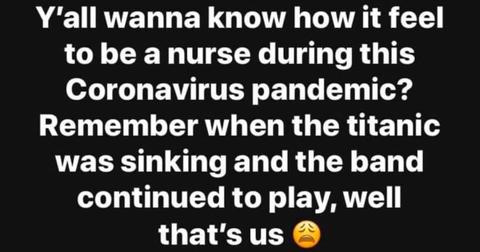 These Coronapocalypse Memes Will Give You a Laugh During This Crazy Time
By Shannon Raphael

Mar. 13 2020, Published 10:42 a.m. ET
The coronavirus, or COVID-19, pandemic has been taking much of the world by storm. Many people are increasing their personal hygiene habits while also figuring out how to prepare themselves to potentially battle the virus, or stock up at home so they won't get it.
Article continues below advertisement
The effect of the coronavirus has been unprecedented, as schools, offices, and stores are shutting their doors all around the world. In the United States, grocery stores have sold out of basic necessities like toilet paper and soap, leading to mass fear over what might happen.
While there is a lot of uncertainty occurring, one thing that can (almost) always help is having a good laugh. We're all dealing with some level of fear, so why not share in that together with some hilarious tweets and memes?
Read on for 14 coronapocalypse memes and tweets that will give you a chuckle as you load some toilet paper into your shopping cart.