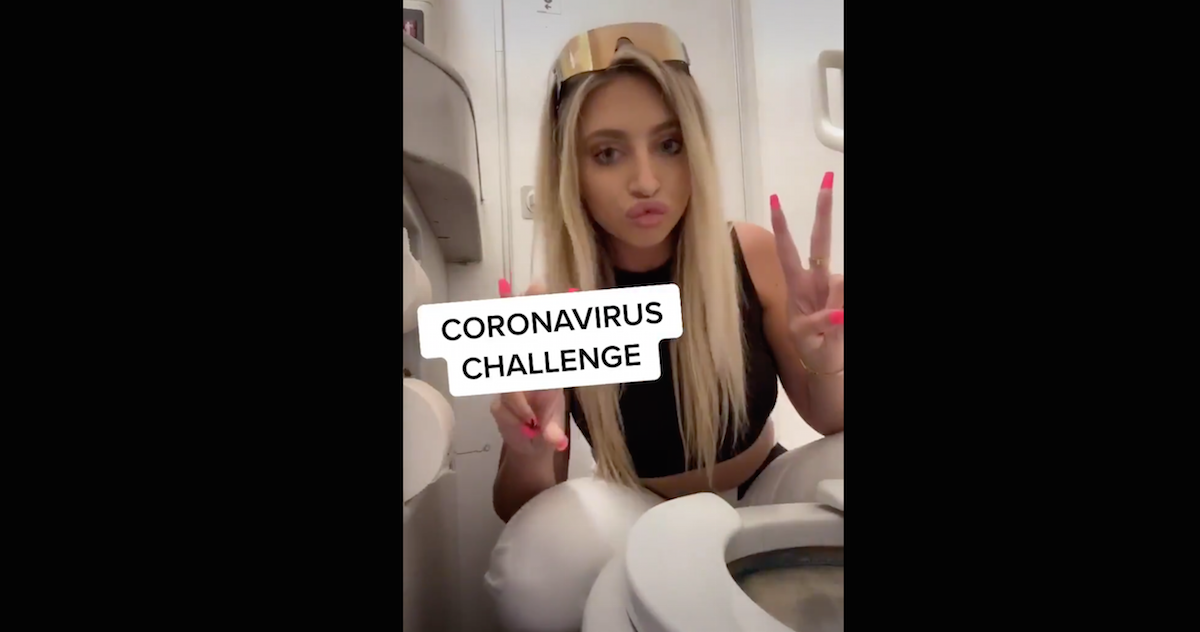 Please Don't Even Think About Attempting the Coronavirus Challenge on TikTok
In the wake of the Coronavirus pandemic, people are practicing social distancing, quarantining, and exceptional cleanliness in an effort to help stop the spread of the deadly virus. While this includes working remotely, washing hands while singing the chorus of a song, and staying at home, some are using the viral media nature of the virus to get views online.
Article continues below advertisement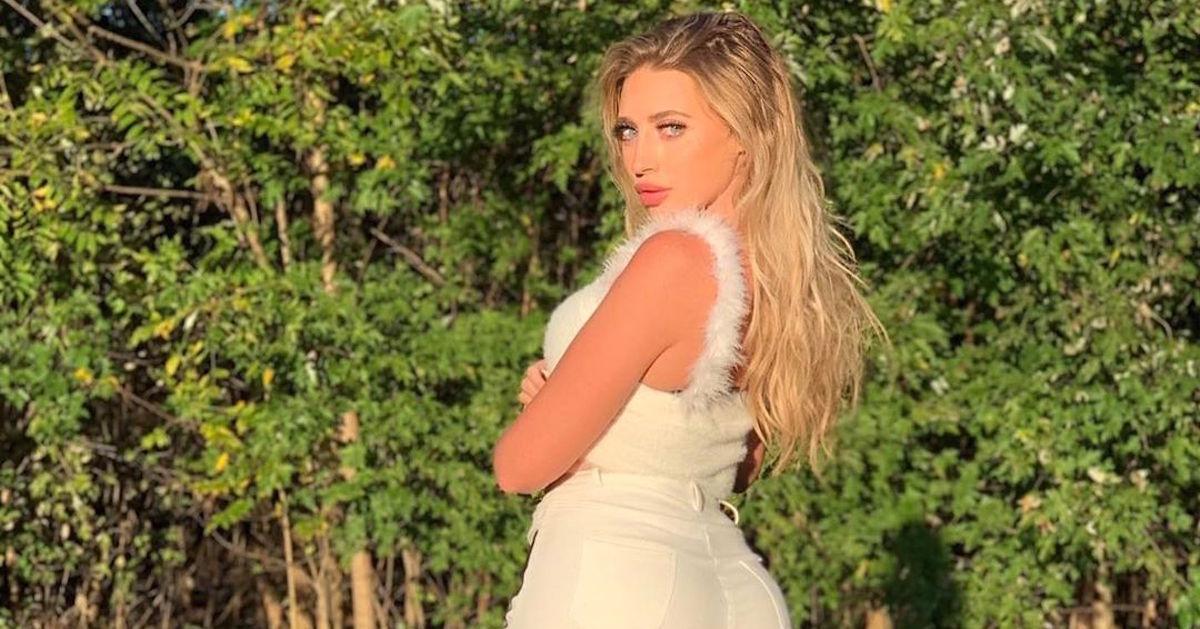 Article continues below advertisement
What is the Coronavirus Challenge on TikTok?
Ava Louise is no stranger to trying to stir up controversy in favor of getting clout online, but her latest attempt to get a "challenge" started has the public concerned. The 22-year-old influencer posted a video on her TikTok page, which has since been removed (but is still available on her Twitter page) of her attempting the Coronavirus challenge. In said challenge, she licks the toilet seat while on an airplane.
"Please RT this so people can know how to properly be sanitary on the airplane," she captioned the video on Twitter.
It's unclear whether there were any copycats of Ava's video, as most of the videos under #coronaviruschallenge are about tips to stay safe.
After the video went viral online and got people concerned about others attempting this "challenge," Ava went on to make several controversial remarks about the coronavirus pandemic.
Article continues below advertisement
"Waiting to get dragged," she tweeted shortly after posting the video to her Twitter account. She also hinted that her motivations were simply just to get attention.
"Clout is clout," she wrote in another tweet. Ava also suggested that she could not get the virus because of her wealth.
"Y'all mad, I'm rich we are not the same," she tweeted.
"I can't get coronavirus.....just like the gays rich blonde b-----s are IMMUNE," she said in another post.
Article continues below advertisement
When others began to retweet her video and call her out for potentially starting an unsafe trend, Ava defended herself.
"SKSKSK this social experiment has gotten outta hand I made y'all MAD," she wrote in response to someone who re-posted her video.
Ava also suggested in another problematic tweet that her age would make it impossible for the coronavirus to seriously harm her.
"Coronavirus only kills you if you use Facebook," she wrote.
Of course, while Ava's coronavirus challenge video got her desired result by making her go viral, the sentiments in her tweets were incorrect. She went on to defend the content of the video with an article about how many other things have more germs than a toilet seat. Ava then seemed to backtrack a bit on her video, and referred to the ordeal as a "stunt."
"We love a successful PR stunt," she tweeted on March 16.
Article continues below advertisement
Who is Ava Louise?
Many are hearing about Ava Louise for the first time as the poster child for the Coronavirus Challenge on TikTok, but she's no stranger to trying to make the most of her limelight.
In February of 2019, Ava went on Dr. Phil to try to work through her social media addiction (which she later said she regretted) and she went viral for saying that she'd rather "die hot than live ugly."
Article continues below advertisement
She went on the show again several months later, in September of 2019, for a second chance to get past her online addiction. But, she instead stood firm in her desire to get more famous and say anything for clout.
In February of 2020, Ava went viral again for hooking up with Logan Paul's best friend, Mike Majlak. Mike was dating pornstar Lana Rhoades at the time he cheated, and there was drama between him, Lana, and Ava online in the days following the scandal.
Now, Ava is clearly taking her desire to get famous to a new level, and it involves licking toilets. Let's just hope that nobody tries to repeat her Coronavirus Challenge on TikTok.
The best way to prevent contracting or spreading coronavirus is with thorough hand washing and social distancing. If you feel you may be experiencing symptoms of coronavirus, which include persistent cough (usually dry), fever, shortness of breath, and fatigue, please call your doctor before going to get tested. For comprehensive resources and updates, visit the CDC website. If you are experiencing anxiety about the virus, seek out mental health support from your provider or visit NAMI.org.