Costco Shoppers Spot "Death Star" on Bud Light, Sparking Rumors the Store Will Ditch Beer
A Costco shopper spotted the store's dread "death star" asterisk on Bud Light price tags, and now everyone thinks the brand will stop carrying it.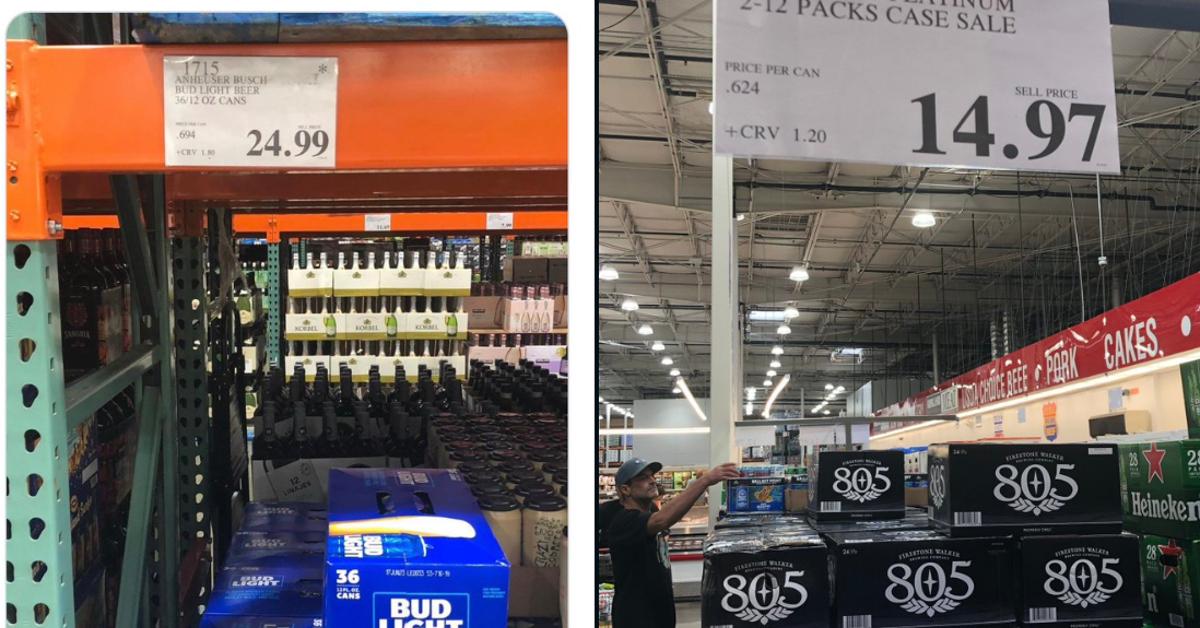 If you're a longtime Costco shopper, you may have noticed that over the years, the mega-retailer gives some telltale signs that an item's going to be pulled from its shelves for good.
Article continues below advertisement
Sometimes, the store will put these soon-to-be-discontinued items on steep discounts, which is typical of any retailer, but these slash prices are usually lesser than the chain's already relatively low bulk value costs.
The other telltale sign? The "star of death." Sure, it sounds like an ominous occultist marking that will ultimately spell someone's doom, but the "star" is actually a little asterisk that Eat This, Not That reported that the brand will usually mark that an item will soon be removed from shelves whenever the asterisk is placed on its price tag.
Article continues below advertisement
And Costco guests have purportedly visited locations where the brand has placed these dreaded asterisks on tags for Bud Light, following the marketing fiasco where cans of the beverage featured trans-Influencer Dylan Mulvaney, which sparked a massive controversy from longtime consumers of the brand.
The outlet goes on to say that the asterisk doesn't necessarily mean that the "marked for death" product is gone for good, as Costco will bring back products it once offered even after temporarily discontinuing it.
Article continues below advertisement
Article continues below advertisement
Article continues below advertisement
This caused a number of folks to speculate retailers, including Costco now, would soon stop ordering Bud Light or at the very least carry a much smaller stock of the drink than before.
Some also commented on the retail news in a clip that discussed the marketing fiasco's apparent direct reflection on sales: "More terrible news for Bud Light after partnering with brand destroyer Dylan Mulvaney."
Article continues below advertisement
It went on to state that the brand's President has said layoffs are "imminent" and that the brand "refuses to apologize" for the PR nightmare. The video goes on to reference Costco's "death star."
NPR reported that Mulvaney has said she feels afraid to leave her home after the backlash to their brand endorsement deal with Bud Light, and that Anheuser Busch has never reached out to her following the blowback.
Article continues below advertisement
Article continues below advertisement
Folks on Twitter have also reported on Costco's rumored decision to stop selling Bud Light, again, highlighting the asterisk as a strong suggestion the bulk retailer may end its relationship with the Anheuser Busch offering.