"Costco Security Stricter Than TSA" — Married Couple Details Frustrating Checkout Experience
A Costco member shared the frustrating experience she had with an employee who insisted she pay, not her husband, after her card was scanned.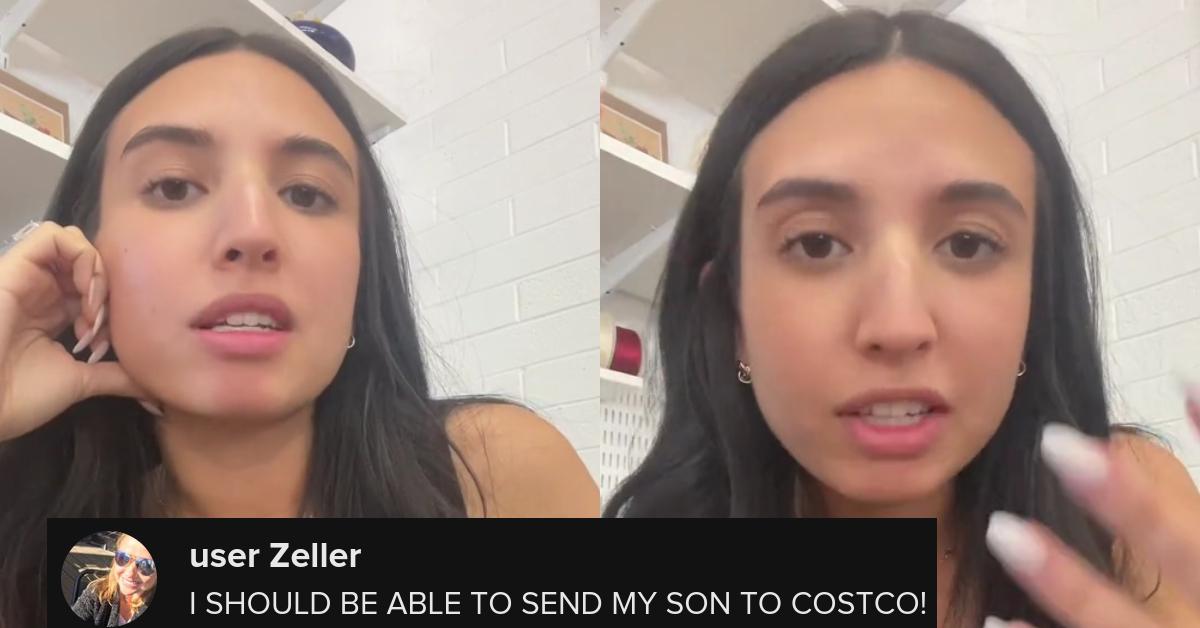 If you're a frequent Costco shopper, then you know that there are some employees from the chain who take the protection of its membership practices very, very seriously.
Article continues below advertisement
You'll find that out firsthand if you've ever tried to make a purchase at one of the store's locations using someone else's card: you will get stopped at checkout and be asked to buy your own annual membership plan or they'll politely tell you to go and kick rocks.
The TikTok account @butthatsmyopinion posted a viral video where they delineate new changes at the retailer, writing: "If you're a Costco shopper you need to see this. Just this month Costco recently started requiring that at self-checkout you show your Costco membership card and the employee verifies that you're the same person on your card."
Article continues below advertisement
He went on: "Just like Netflix I think Costco's realizing there's a lot of people sharing memberships. Do you think this is gonna be the new normal at Costco? I think it probably will be but that's my opinion."
Article continues below advertisement
Judging from the comments in response to his video, and a stitched video from another TikToker named Willa (@willaiego), it would appear that there are a number of folks who are already feeling the burn of Costco's new, stricter membership-checking policies that seem even more stringent than @butthatsmyopinion suggested.
Willa says in a video of her own: "This new Costco policy thing just reminds me of one time when my husband and I who we both are on one membership together with both cards we went to Costco together but I had my Costco card but no money and he had money but no Costco card with him."
Article continues below advertisement
She continued, "and so we get to the checkout and I had them scan my Costco card and then he was going to pay. Obviously, we are together we are married."
Article continues below advertisement
However, it turns out that the Costco employee working the cash register had some very specific instructions for the couple trying to give its business money.
"And the checkout person said no you have to pay for it. And I looked at her and I said bestie I don't have any money with me and he's my husband obviously he can pay."
Article continues below advertisement

You would figure that maybe the entire situation could've just been chalked up to the fact that there was a misunderstanding and the Costco employee in question didn't know that the two of them were together.
Article continues below advertisement
However, this wasn't the case, as Willa says the worker insisted that she be the one to pay for the items: "And she's like no because it's not his card."
Willa goes on to say that the worker got their supervisor to investigate the situation: "She called over the manager he came over and he was like, took my husband's ID and my Costco card to the back and scanned them to see if my husband was actually on my Costco account."
Article continues below advertisement

Willa continued, "He was. Came back and was like okay, you're good."
But the TikToker said that the situation was anything but good: "10 minutes we held up the entire line for a solid 10 minutes doing that. Costco security is tighter than TSA.
Article continues below advertisement
Have you ever experienced something like this while shopping at Costco? Seems kind of strange that they would force her to pay for the items — it's not like folks just can't get the money from someone else before stepping into the store and the behavior does appear to be petty on the worker's part.