Woman Encourages All Couples to Sleep in Separate Bedrooms, Sparking Debate
TikToker, @kat.studios defends why her and her boyfriend have separate bedrooms — prompting many on TikTok to agree and disagree with her living situation.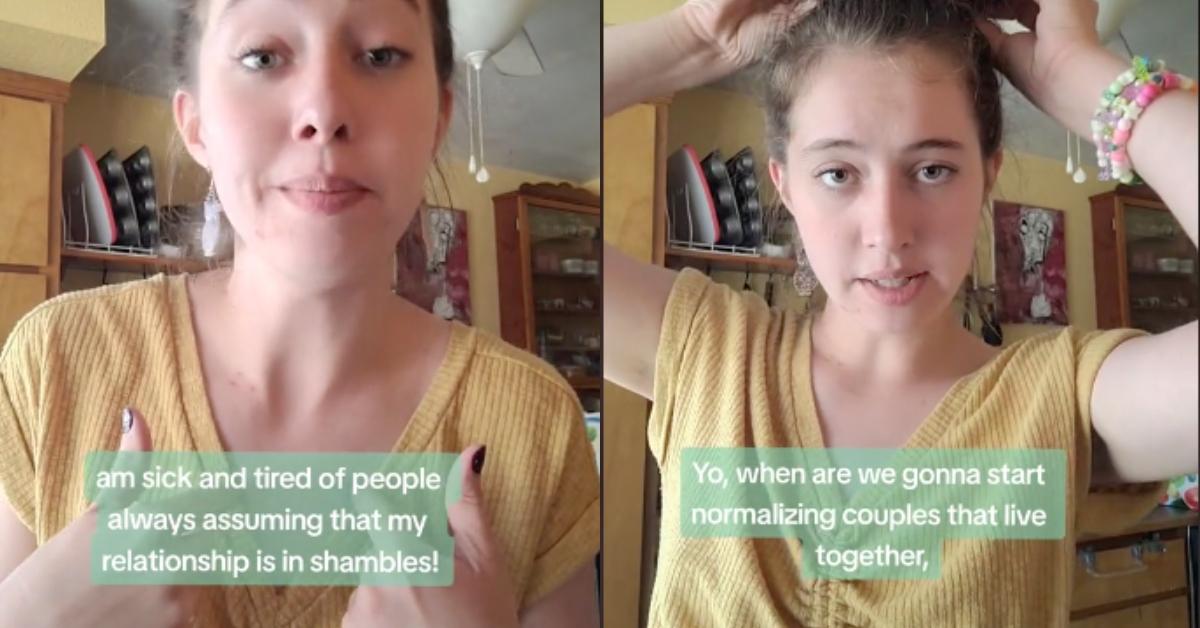 Picture it, you're single, dying for a relationship, pining for that special someone. Finally, you find them, you date for a time, it's everything you ever wanted, and then it happens — the first sleepover. Soon after, BAM! you get an elbow to the face at 4 a.m. by your sleepy lover and now you're beginning to understand Dateline a little more than before.
Article continues below advertisement
Although those weren't the exact chain of events that led to TikToker @kat.studios choosing to sleep separately from her boyfriend, she is "sick and tired" of people assuming the worst about her relationship simply for enjoying her own time away from her boyfriend whenever she wants to.
She took to TikTok to share some of her reasons for the separation.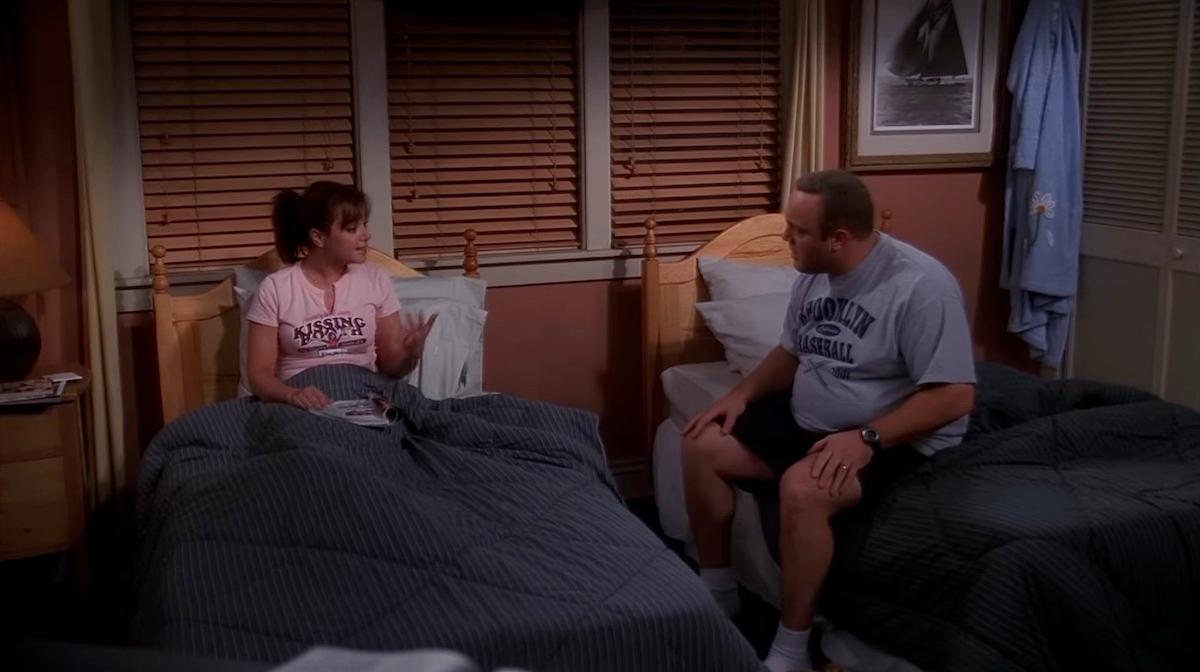 Article continues below advertisement
She doesn't share the same bedroom with her boyfriend. Now she is explaining why they sleep separately on TikTok.
The relationship has been going strong for six years with about three to four of those years spent living with her boyfriend. She began the TikTok by saying, "It is amazing how people will jump to conclusions and just make the worst assumptions about our relationship when they find out."
First things first, she prefaces her reasoning by saying that they usually end up sleeping in the same room, but sometimes life gets in the way. For example, if one of them has to wake up early for work they wouldn't want to disturb each other, so they'd opt to sleep in their own bedroom that evening.
Another example given was if one of them was sick then the other bedroom would come in handy to protect further spread.
Article continues below advertisement
Lest we forget the additional closet space an entirely separate room would provide!
Article continues below advertisement
Decorating is another common conflict of interest between couples in general, having her own space spares her from compromising her choice of decor and self-expression.
She said, "Everything else in our house we have to compromise on" then added, "but in our own bedrooms we are in complete one hundred percent control of how we want to decorate."
It is true what they say, relationships are full of compromise! However, it seems they found a solution that works perfectly for them. She continued: "It's just really nice having that sense of freedom and independence in a committed relationship where you have to compromise on everything else."
Article continues below advertisement
The very last reason she shared was, "Sometimes couples fight and it's really nice to have a private, personal space where you can go take a beat, get your thoughts in order, take some for yourself, etc." Amen, girl! Shut that door and pretend he doesn't exist for a little while. That's what we love to call self-care.
Article continues below advertisement
She signs off with a little nugget of wisdom for the people saying, "If you ever meet a couple that maybe doesn't share the same bedroom or does something else that seems odd to you try not to jump to conclusions, try not to make assumptions, try not to be an ass!"
She later found support in the comments
Plenty of people did not hesitate to sound off in the comments sharing their own relationship realness in regard to sharing a space with a significant other.
Article continues below advertisement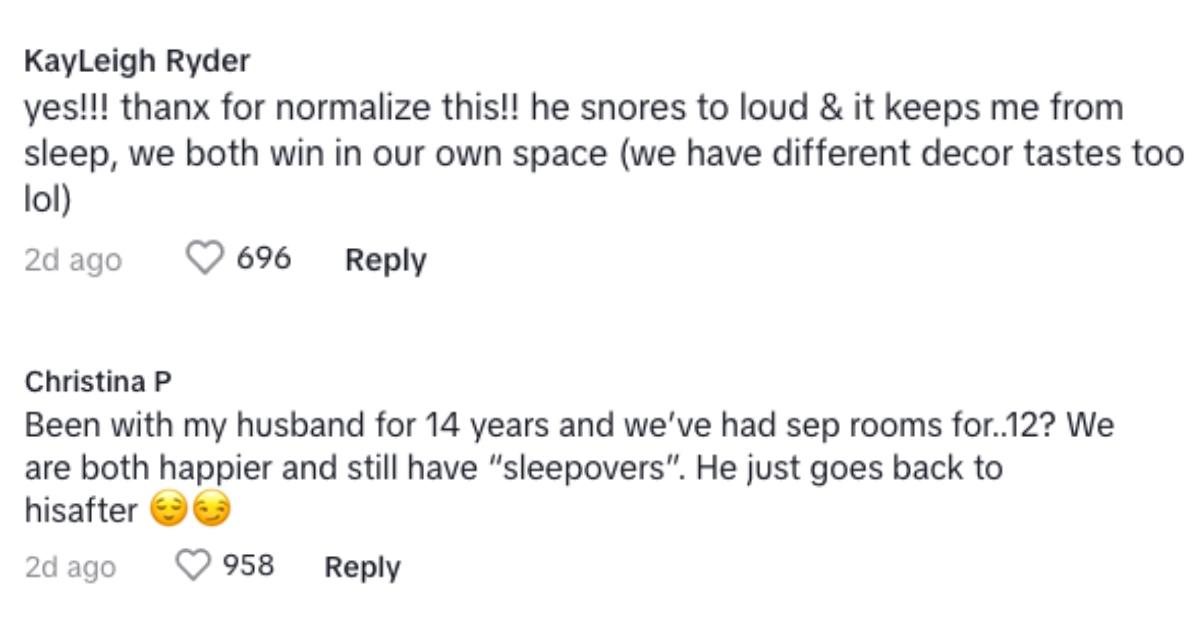 Another user amongst the many others with the same sentiment shared, "My wife & I have our own rooms. I am very neat & she isn't. we both get to have our own space & office since we work from home. very happy! [together] 22 yrs."
Article continues below advertisement
She responded to the round of support in the comments with another TikTok
Surprised by the influx of encouraging comments she said, "Thank you so much for all your love and support" adding, "I was not expecting that video to blow up the way it did."
She referred to herself as an "average 'TikToker'" who was just looking for a place to rant with the hope that someone would find the topic relatable or insightful.
Article continues below advertisement
"I don't know any other couples that don't share a bedroom," she admitted saying that she had been feeling isolated by this choice.
She was grateful to the TikTok community for sending her "endless support and positivity," making her feel less "weird" about her lifestyle. "It's been so cool knowing that I'm not the only one," she concluded her thanks.
Quite frankly, I completely agree with her. A safe personal space in a long-term romantic relationship is priceless and necessary. I say let's leave the co-sleeping to the grandparents in Willy Wonka.