Courtney Waldrop's Parents, Gerry and Ramona, Struggled Amid Coronavirus
'Sweet Home Sextuplets' couple Eric and Courtney have nine children — six of which are 2 years old. And Courtney Waldrop's parents are a huge help.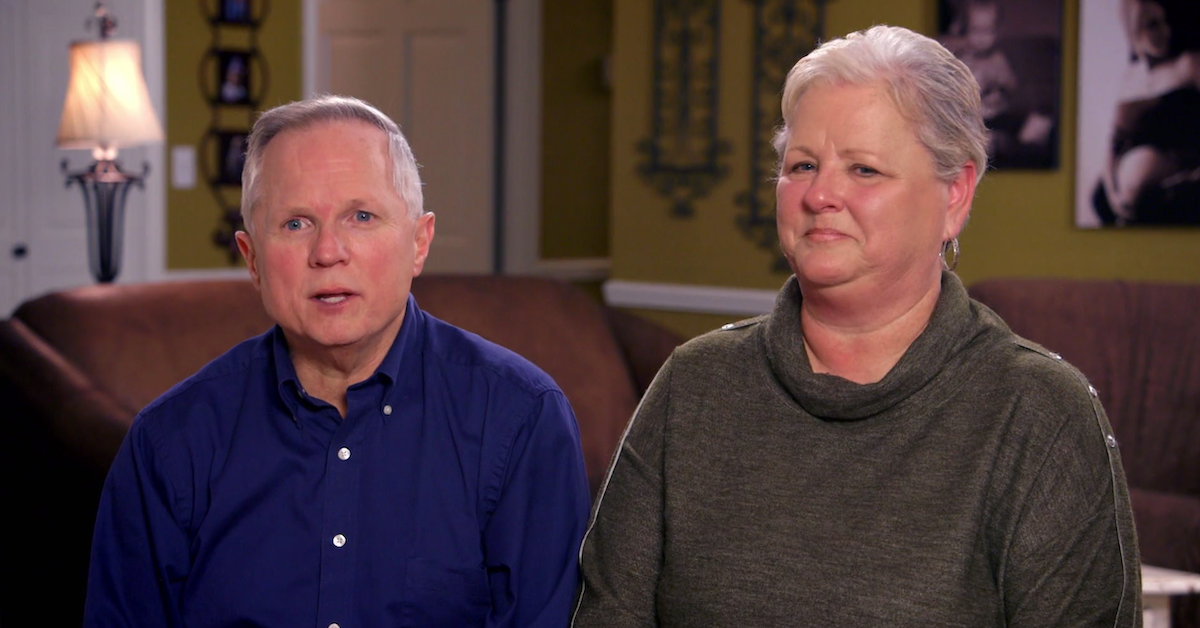 Those who have tuned into TLC's Sweet Home Sextuplets quickly fell in love with Eric and Courtney Waldrop when the show premiered in September 2018. The Albertville, Ala. couple welcomed six babies (three boys and three girls) in December 2017 on top of having three older sons, and the series follows them navigating everyday life with so many little ones. Unsurprisingly, these busy parents receive plenty of help with their super-sized brood — including from Courtney's parents.
Article continues below advertisement
Courtney Waldrop's parents are very involved in their grandkids' lives on 'Sweet Home Sextuplets.'
"We live very close and we're very involved in their lives," Gerry said on Episode 1 of Sweet Home Sextuplets.
"Courtney and Eric's marriage and the way they started is sort of like mine and Ramona's. We met when we were in the ninth grade. I guess it just runs in the family. I saw her and I just thought, 'I'm going to marry that woman.' ... Cast my eyes on her," Gerry added, chuckling.
"Don't believe everything that comes out of his mouth," Ramona said, shaking her head with a laugh.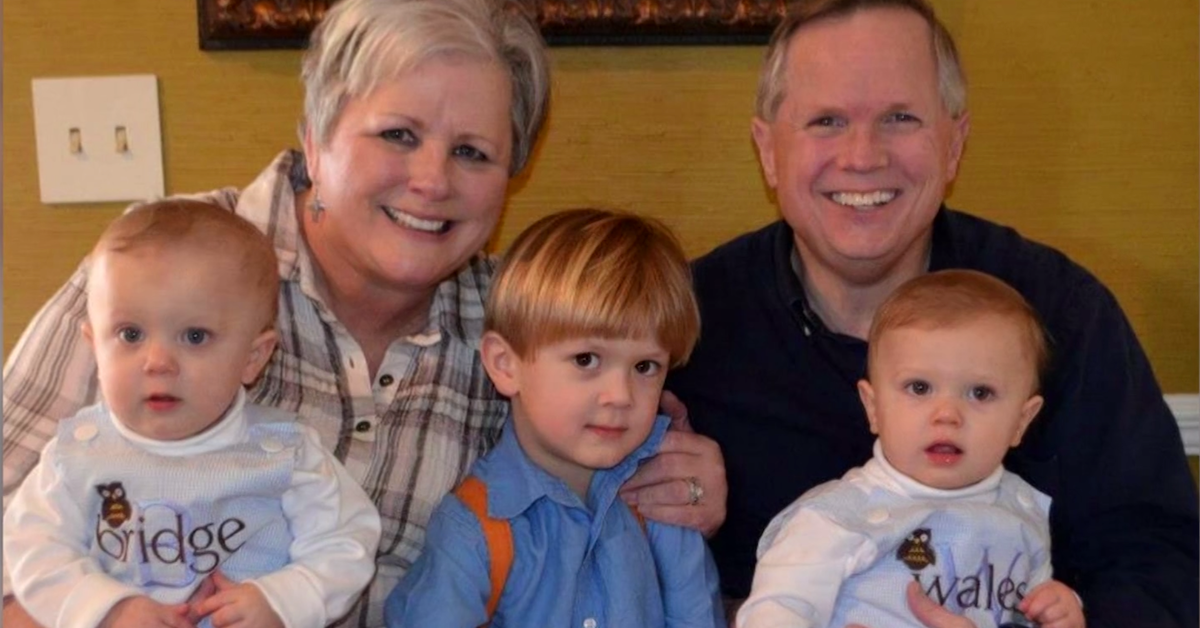 Article continues below advertisement
Whether it's a couple of extra sets of hands for big outings, or just another person to change diapers, Gerry and Ramona are always ready to jump right in to help with their nine grandchildren.
It makes sense that they'd want to be so involved in their grandkids' lives — Courtney is Gerry and Ramona's only child, after all. "I've always wanted a big family. I'm the only child and I just wanted a house full of kids," Courtney said on the show when she was still pregnant with the sextuplets. (Although we're sure she didn't bargain on having six babies all at once.)
Article continues below advertisement
Courtney's parents make it a point to share life lessons with their grandchildren.
In a Season 3 episode titled "Six Little Dates," Gerry took Bridge out for a lunch date. The grandfather had valuable advice for the 8-year-old when he revealed he no longer wanted to do karate.
"I told you I took karate, that same style, I took it for probably two and a half years, and I loved it," Gerry said. "But I quit, so you've got to learn for Popsie. Stick with it until you know for sure that that's not for you."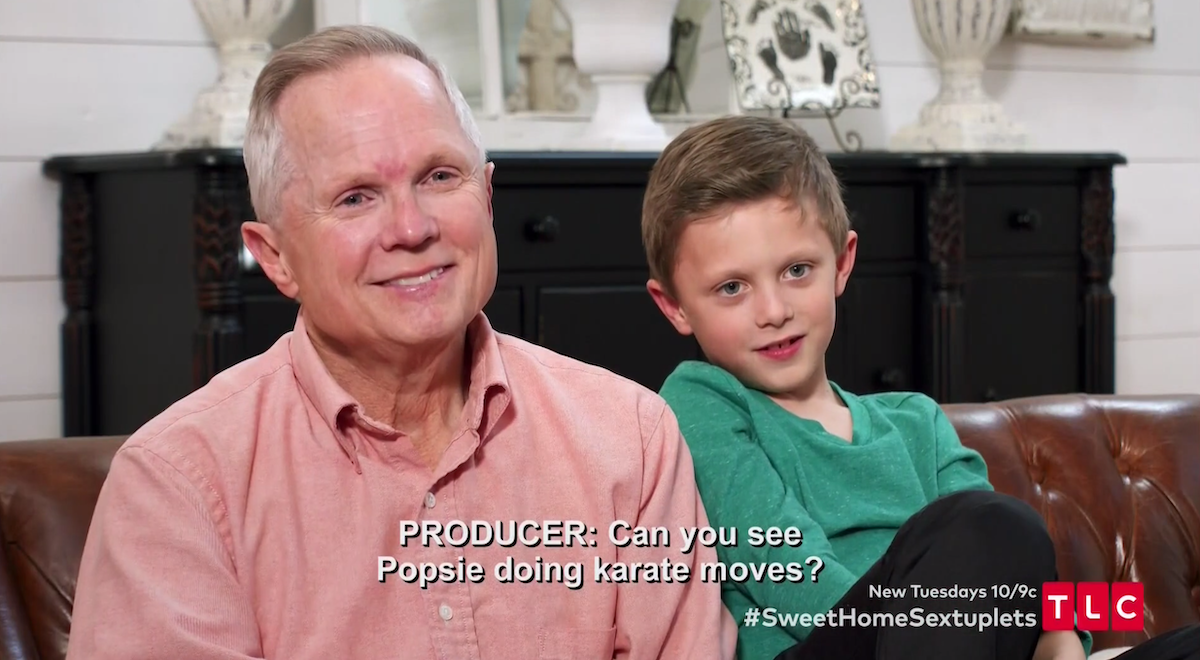 Article continues below advertisement
"You know, you want to use your own life experience with your grandchildren," he said to the camera before continuing to tell Bridge, "Just think where I'd be in it if I kept on taking it all those years. Don't give up right away when you start to do something, or you'll never finish anything."
Social distancing has been tough on Courtney's parents amid the COVID-19 pandemic.
Like so many other families across the U.S., the Waldrops were greatly affected by the novel coronavirus pandemic. "The biggest thing that's changed for us ... We're always stuck at home, but I always have a lot of people coming to the house and helping me," Courtney says in a sneak peek for Season 3 of Sweet Home Sextuplets after production for the show shut down this past spring.
Article continues below advertisement
And as with plenty of grandparents, social distancing from their grandchildren was emotionally difficult for Courtney's parents. "Without being able to hug the babies, it's devastating," her father Gerry says to the camera in the promo, before it shows her mom, Ramona, crying.
Viewers will have the opportunity to learn more about how the Waldrop family — including Courtney's parents — coped amid social distancing in an episode titled "Coronavirus Crisis," which premieres on Tuesday, Oct. 20 at 10 p.m. EST on TLC.