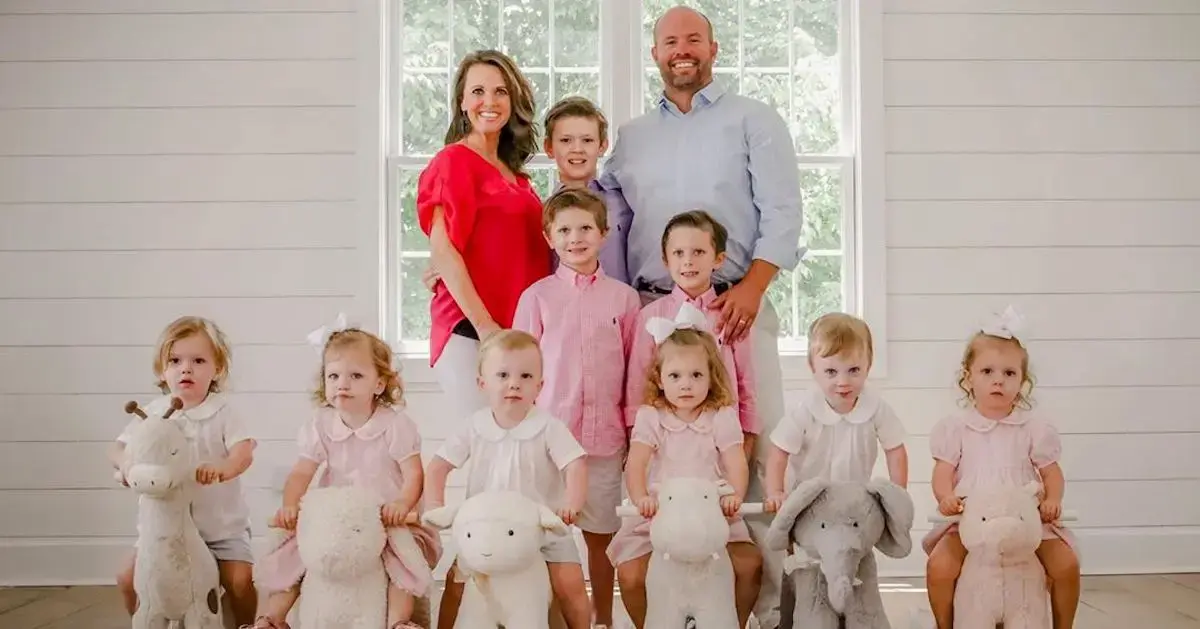 Are Any of the Waldrop Sextuplets Identical? The Six Siblings Look So Much Alike
TLC is known for highlighting some pretty unique families. From Michelle and Jim Bob Duggar's brood on 19 Kids & Counting and Counting On, to Trent and Amber Johnston on 7 Little Johnstons — which follows the couple and their five children who all have dwarfism — watching these families navigate everyday life is endlessly fascinating. And Courtney and Eric Waldrop from Sweet Home Sextuplets are no exception.
Article continues below advertisement
If you're not familiar with the Albertville, Ala., couple, allow us to offer a crash course on their backstory. Before their TLC fame, Courtney and Eric *only* had three sons: Saylor, along with twins, Wales and Bridge. Courtney was a first-grade teacher and Eric owns a landscape business.
This typical American family's life drastically changed, however, when they decided to try for a fourth child.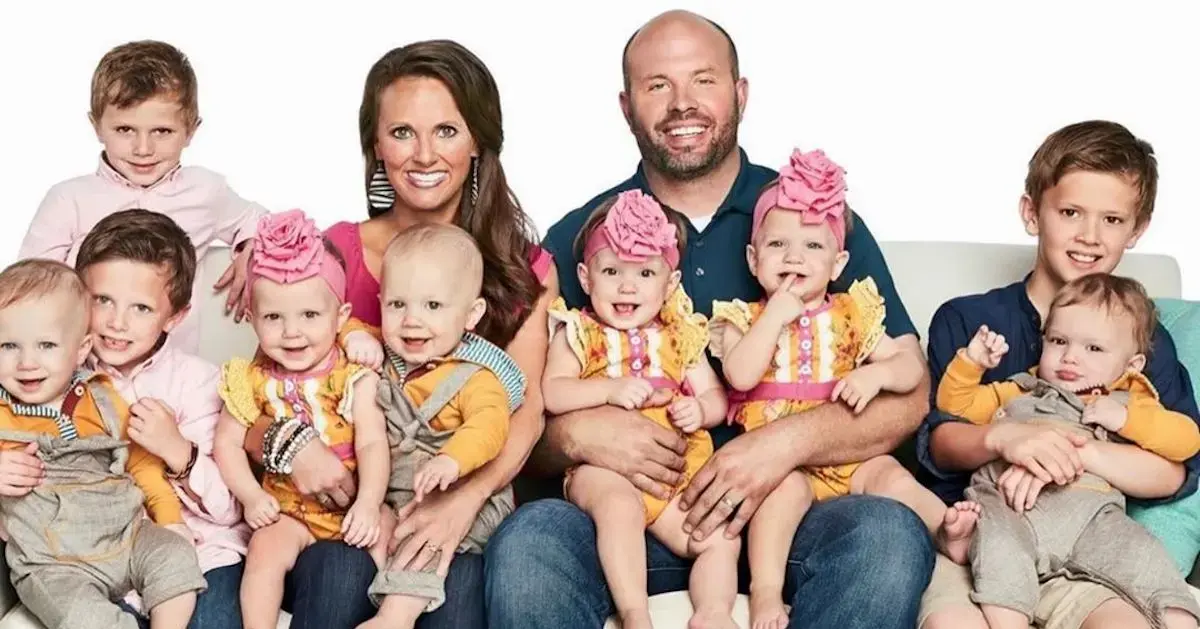 Article continues below advertisement
A blood-clotting disorder had caused Courtney to miscarry in the past, so she turned to fertility treatments in order to welcome another baby. Needless to say, the Waldrops were in for the shock of their lives when they learned they were expecting not one, two, but six babies. (Which is also how they landed their reality TV show on TLC.)
Fans of Sweet Home Sextuplets have likely found themselves wondering: Are any of the sextuplets identical? Let's take a closer look.
The Waldrop sextuplets were born at 30 weeks gestation.
With six babies growing inside of her, Courtney was placed on strict bedrest starting at 24 weeks along in her pregnancy with the sextuplets — which meant she could only get up to use the bathroom. At 26 weeks, she was admitted to the hospital, where doctors could closely monitor her condition around the clock.
Article continues below advertisement
Courtney ended up having a C-section when the babies were at 30 weeks gestation — and thankfully, all six of them were delivered safely with the help of about 40 healthcare workers.
On Dec. 11, 2017, three boys and three girls came into the world weighing under 3 pounds each: Sons, Tag, Layke, and Blu; and daughters, Rivers, Rawlings, and Rayne. All of the sextuplets were able to come home from the NICU by February 2018.
Article continues below advertisement
So are any of the Waldrop sextuplets identical?
Fans have likely noticed the Waldrop sextuplets all look pretty similar — but that actually has nothing to do with being identical. Identical twins/triplets/etc. happen when a single fertilized egg splits one or more times. On the other hand, multiples are considered fraternal when completely separate eggs are fertilized and then develop on the same timeline.
Although it's entirely possible to have a mix of identical and fraternal siblings in a single set of multiples (just look at the Busby quints; Ava and Olivia are identical, while the rest of the girls are fraternal), all of the Waldrop sextuplets are fraternal, People reported.
Article continues below advertisement
What are the odds of having sextuplets, anyway?
During the very first episode of Sweet Home Sextuplets, Courtney and Eric discussed exactly how rare it is to become pregnant with sextuplets. In fact, there was only a 1 in 5 million chance that sextuplets would happen as a result of the fertility medication Courtney had been on.
Article continues below advertisement
"They say out of 4 million U.S. births a year, only 25 are quintuplets or sextuplets — and most of them are quintuplets," Courtney explained on the show.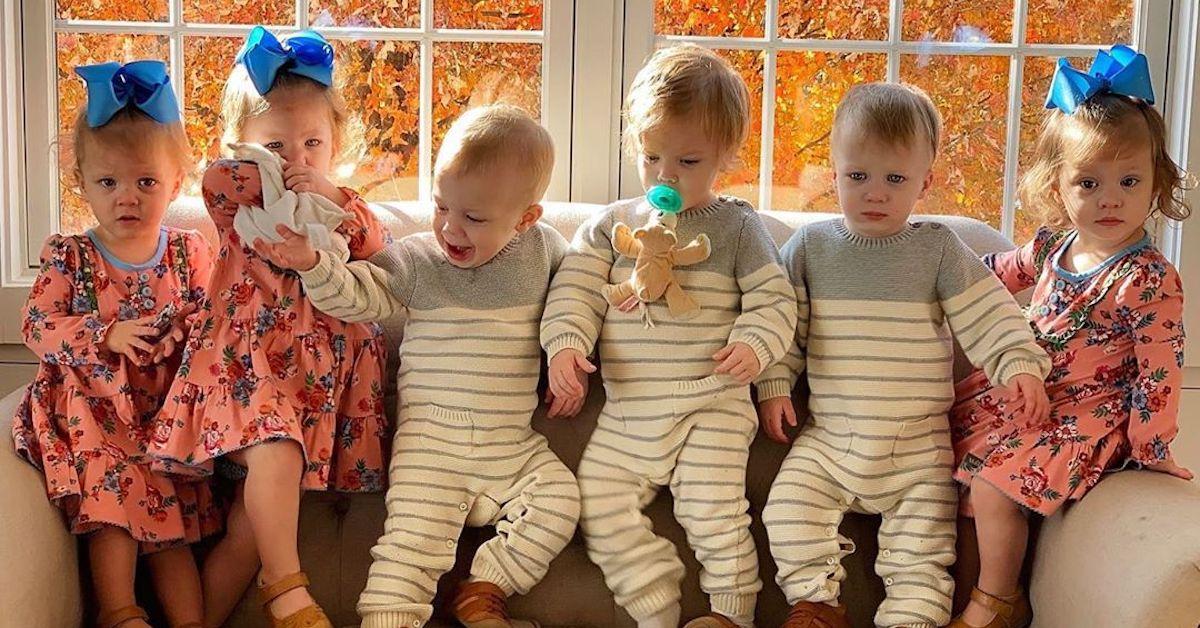 Seriously, though — even though they aren't identical, the Waldrop sextuplets are seriously adorable. Be sure to tune into all-new episodes of Sweet Home Sextuplets on Tuesdays at 10 p.m. (EST) on TLC. And prepare for cuteness overload.