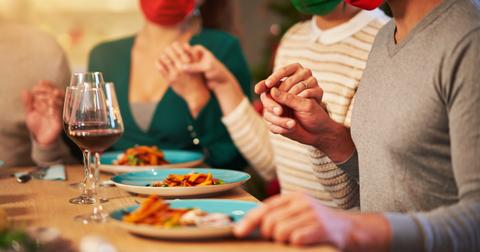 Spread These Memes Instead of COVID-19 This Thanksgiving
By Sara Belcher

Updated
It might be the Thanksgiving season, but no one is giving thanks for the current COVID-19 pandemic. Since the number of positive cases has been steadily increasing over the weeks leading up to the holiday, many government officials are recommending you don't celebrate the holiday with anyone outside of your current living situation.
Article continues below advertisement
Of course, that hasn't stopped extended family members from trying to keep things as normal as possible. But whatever your family has decided to do, it's likely this holiday season looks much different from how it usually does.
If you need a funny reminder as to why it's OK to spend this holiday apart from your family, here are some Thanksgiving memes. Send these to the family members you're missing (you know, instead of giving them COVID).