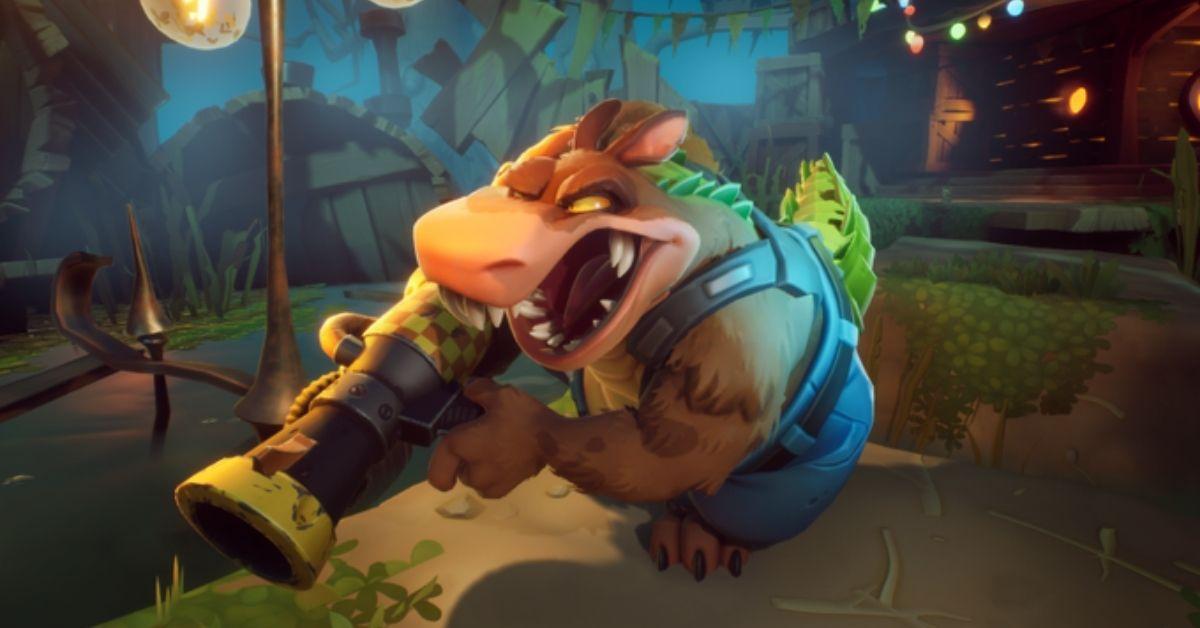 You Can Now Play as Dingodile in 'Crash Bandicoot 4'
One of the most popular video game franchises Crash Bandicoot is coming back with a new version and one of the most popular characters is going to become even more fun for players. During Sony's State of Play livestream, developer Toys for Bob revealed new gameplay details about Crash Bandicoot 4: It's About Time. Now, in Crash Bandicoot, Dingodile is going to be a playable character.
Article continues below advertisement
In 'Crash Bandicoot 4: It's About Time,' Dingodile will be a playable character.
The first new Crash Bandicoot game in a decade is coming soon. The game, which is set on the fictional Wumpa Islands, features mutant animal characters coexisting with humans. The main character in the series is a bandicoot named Crash who often finds himself in situations with the main bad guy Doctor Neo Cortex and a mutant animal named Dingodile who helps out the bad guy.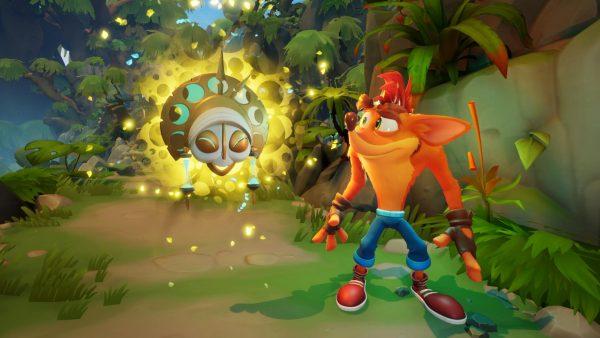 Article continues below advertisement
Dingodile, a mutant animal that's a cross mix of a dingo and a crocodile, has made regular appearances throughout the various series of video games. He's often seen with a flamethrower that comes with a large fuel tank that's on his back. He's been a character on the series since his first appearance in Crash Bandicoot: Warped but has never been a playable character – until now.
During the PlayStation State of Play event on Aug. 6, it was revealed that Dingodile will now be an active character in the upcoming game. Sharing the news along with the first full-length trailer, giving fans a look at the new game, the biggest takeaway was all about Dingodile.
Article continues below advertisement
"After Crash Bandicoot: Warped, Dingodile hung up his old flamethrower-rocket launcher combo and retired from a life of villainy," the write up of the upcoming game said. "But now he's back with unfinished business, falling through space and time into another dimension where his adventure to return home begins."
Article continues below advertisement
The release date for 'Crash Bandicoot 4' is coming up fast.
"This is the first new game in the Crash Bandicoot series in more than a decade, so we felt it was important to introduce a brand-new style of play," Toys for Bob's co-studio head Paul Yan said in a press release. "We teamed up with our good friends at Beenox to help us develop N. Verted mode, and they brought all of the same passion and expertise that went into the amazing Crash Team Racing Nitro-Fueled."
Article continues below advertisement
Crash Bandicoot 4: It's About Time was originally announced to be released on PlayStation 4 and Xbox One back in June 2020. According to VG247, Activision is "evaluating additional platforms" for Crash Bandicoot 4: It's About Time.
"Meaning that it may eventually come to PC, Nintendo Switch, or Google Stadia," the site said. Adding, "It's worth noting that the N.Sane trilogy was originally only released for PS4, but that Sony only had timed exclusivity – eventually, it came to PC, Xbox One, and Nintendo Switch."
Now, the release date for its latest game is set to launch on Oct. 2, 2020.