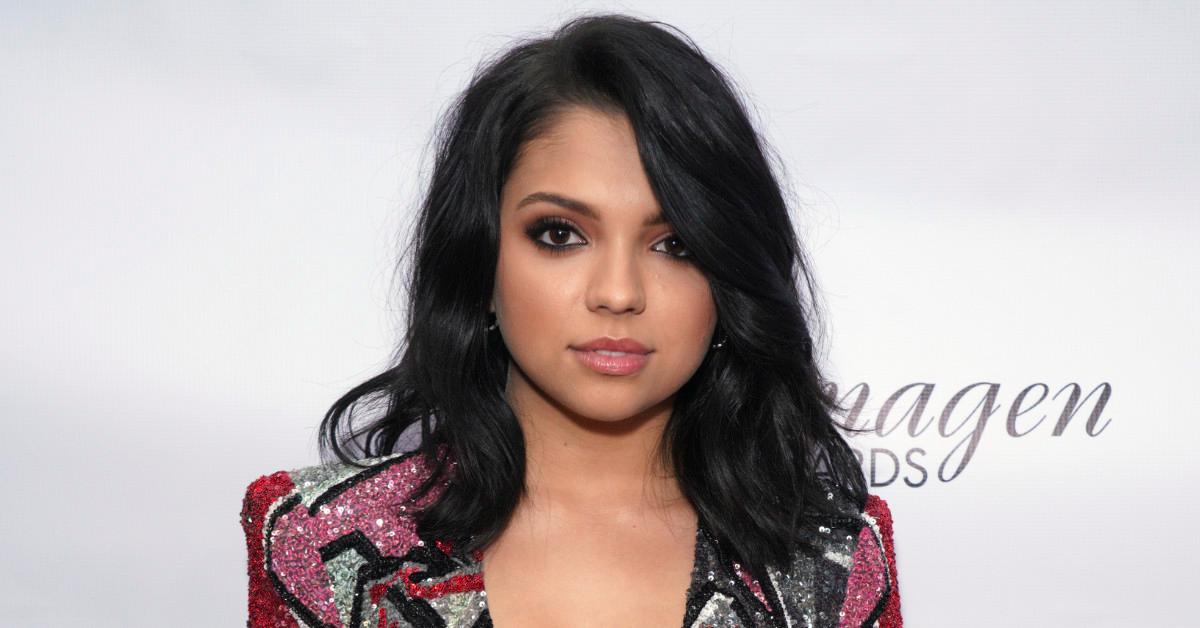 Never Mind Those Proposal Pics — Cree Cicchino Isn't Engaged to Jaheem Toombs
Actress Cree Cicchino is back in the spotlight nowadays, only months after she made headlines for getting "engaged" to Jaheem Toombs! But Jaheem isn't Cree's fiancé, and it seems he's not even Cree's boyfriend…
Article continues below advertisement
With Cree's show Mr. Igelsias streaming new episodes of Netflix, it's a good time to clear up some facts about the young actress' life and career.
Cree and Jaheem pranked fans with their engagement pics.
In February 2020, Cree posted Instagram photos of Jaheem — her costar in the 2015 TV movie Nickelodeon's Ho Ho Holiday Special — proposing to her in front of Cinderella Castle at Disneyland. "Now I'm in a whole new world with you," she wrote, quoting Aladdin.
Article continues below advertisement
But when fans thought the duo were actually engaged, Cree had to update her post. "Apologies for the confusion," she wrote, adding a crying-laughing emoji. "We thought it would be fun to take some fake little proposal pics in front of the castle at Disney on Valentine's Day. We are the best of friends and love each other very much! But we can happily confirm we are not actually engaged. With love, Cree and Jah."
Jaheem raved over Cree a few months later.
In May 2020, Jaheem marked Cree's birthday with a loving post on Instagram. "Babe, I love you more than words can describe," the 100 Things to Do Before High School alum said. "My life would look so different if you weren't in it, and I'm so thankful for your existence! I will never forget the day we met on the Paramount lot and acted a whole fool, running around, singing Ariana, and being a whole public disturbance… Did we hijack a golf cart that night, or am I making that up?"
Article continues below advertisement
"Anyways, if someone told me then we'd still be in this b---h five years later, I would have absolutely believed them because I knew you were my soulmate from our first Scream Queens marathon! Usually when this day comes around, I post the most cringy videos I can find of us… but since we really do be adult rats, here's some relatively decent pictures from two of my favorite days."
The feeling seems to be mutual: In a July 2020 Refinery29 profile, Cree called Jaheem her "best friend."
Cree might be too busy for dating anyway.
Cree is reportedly single, and perhaps she's focusing on her burgeoning screen career. Just after wrapping up her starring role in the Nickelodeon sitcom Game Changers in 2018, Cree was cast in Mr. Iglesias, in which she plays the overachieving student Marisol Fuentes opposite comedian Gabriel Igelsias.
Article continues below advertisement
"It's like this weird master class of comedy that none of us expected," Cree recently told PopCulture, reflecting on her experience on the comedy series. "Most of our scenes are in the classroom looking up at Gabe lecturing us in the scene. I feel like half the time I'm sitting basking in whatever ridiculousness he's doing. Marisol is quite close with Gabe. I'm lucky that I get quite a bit of one-on-one scenes with him, which I really appreciate."
And speaking of Netflix productions, Cree also starred in this year's action comedy film The Sleepover alongside fellow Disney Channel alum Sadie Stanley.