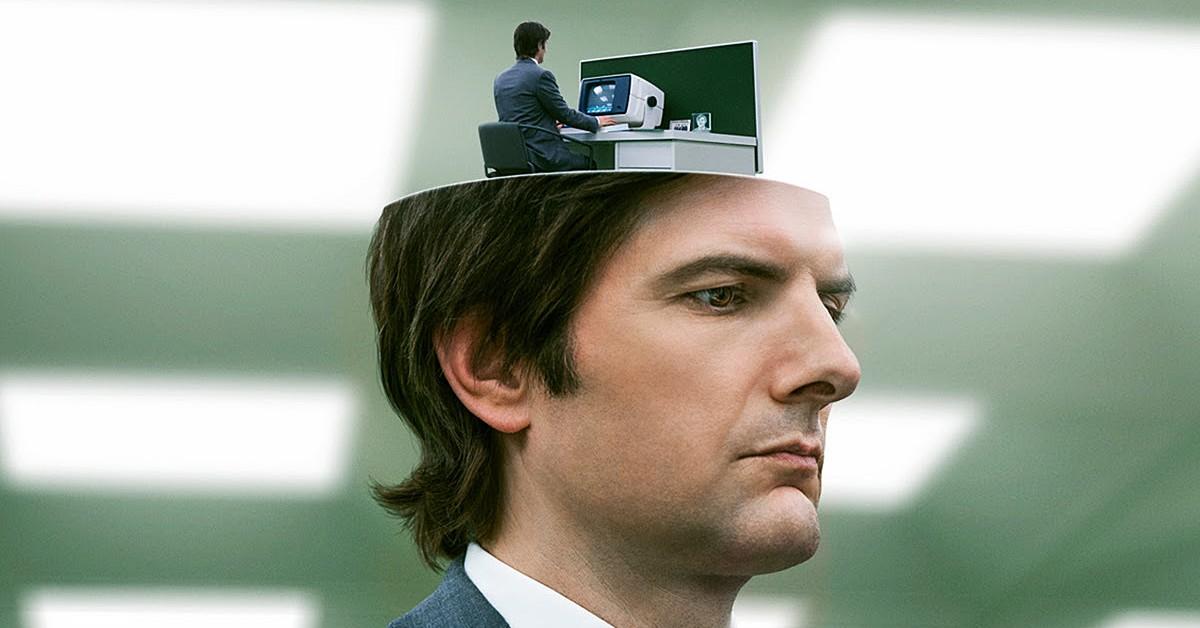 Critics Are Loving Apple TV Plus's Bonkers Workplace Thriller Series, 'Severance'
Apple TV Plus's thriller series 'Severance' has us rethinking what we'd do for our own office jobs. Here's what critics are saying about the gnarly workplace satire.
Office life isn't always exciting; in fact, it's often stale, humdrum, and can feel like a never-ending Groundhog Day cycle. Though this might be the case for Lumon Industries employee Mark Scout — played by the uber-charming Adam Scott (Parks and Recreation) — he has no idea what boredom (and possibly, torture) he endures from 9 to 5. Wait, what?
Article continues below advertisement
Created by Dan Erickson and executive-produced and directed by Ben Stiller, Apple TV Plus's surreal new thriller series, Severance, sees Mark and his associates undergo a procedure called "Severance," which separates work life memories from personal life memories. So, when they enter the office in the mornings, memories of their home life don't exist. And vice versa.
The concept of an aloof med-tech company offering a "Severance" procedure seems undeniably futuristic, but it somehow simultaneously feels very current. The satirical workplace thriller has been sparking a lot of conversation. Here's what critics are saying about Severance.
Article continues below advertisement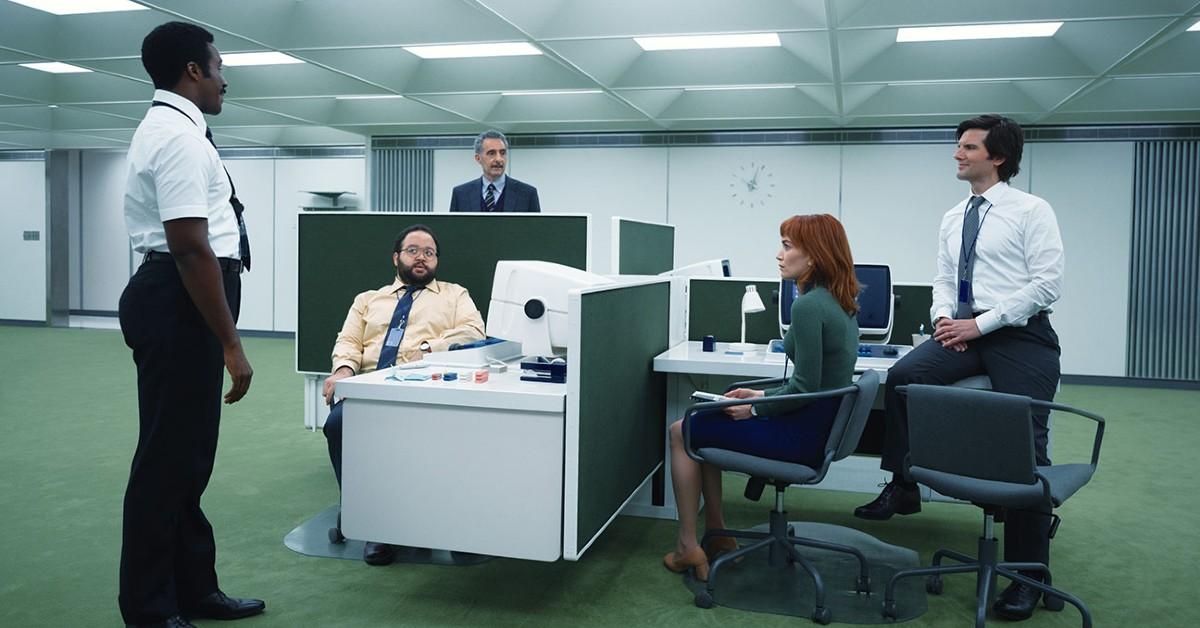 Critics are raving about the Apple TV Plus thriller 'Severance.'
If critics are the higher-up bosses of television, then Severance is sure to get that sweet promotion. With a stunning Rotten Tomatoes score of 97 percent, the offbeat new series is a hit. Mary Littlejohn of TV Fanatic called Severance "a meditative, existential buzzkill." She went on to applaud the series' visionary design.
Article continues below advertisement
"Moments of humor exist, but they are quickly quashed. The show is expertly crafted, mind you. Every shot is deliberate, crisp, and polished. It knows exactly what it wants to be, aesthetically. The fluorescent lights, white walls, forest green, ocean blue, and natural wood palette evoke an artificial landscape to replace the one these workers will never see," her review continued.
And while Mary Littlejohn chose to focus on the strategic visuals showcased in Severance, many other critics discussed the series' metaphors, underlying meanings, and performances.
Article continues below advertisement
"It's hardly the first satirical take on office life but slick direction and an endlessly compelling, frequently weird premise make Severance worth calling in sick for," wrote John Nugent of Empire, giving the series four out of five stars. He also made it a point to celebrate the increasingly poignant work of director Ben Stiller as well as the brilliantly haunting performances from Adam Scott and Patricia Arquette.
Article continues below advertisement
"The writers deftly locate the dry humor in this bleak, Orwellian landscape, satirizing corporate culture and mining the inane minutiae of workplace guidelines and mindless bureaucratic speak for laughs," wrote critic Gayle Sequeira of Film Companion. To be clear, said humor is drier than the Sahara Desert.
Article continues below advertisement
Though many critics have honed in on the whole "all-too-familiar toxic workplace satire" thing, Gayle Sequeira took an intriguingly different approach in her stunning review. "Under its genre thrills, Severance contains a poignant message — forgetting may be a convenience, but remembering is a luxury," she wrote.
Ah, memories.
From themes of existential dread to exploring the shocking lengths we'd go to for "the grind," Severance isn't an easy watch, but it sure is worth it.
New episodes of Severance are released Fridays on Apple TV Plus.