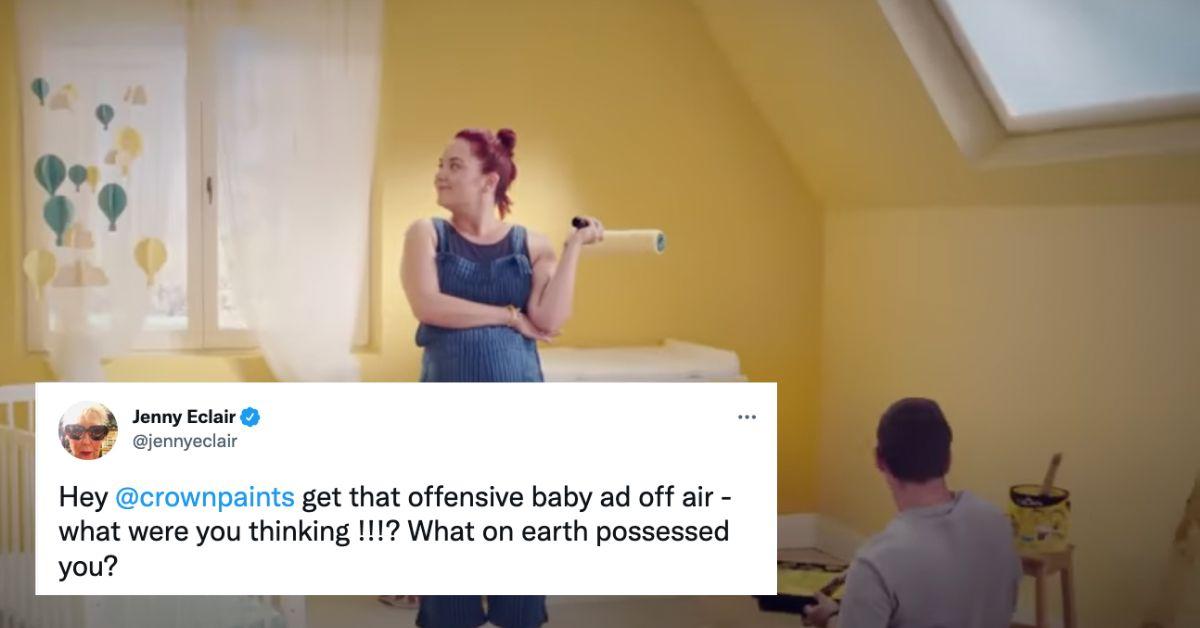 This Paint Company's Ad Has Been Called a "Total Disgrace" and "Misogynistic" by Viewers
OK, I never thought I'd be referring to a paint commercial as controversial, but, friends, there's a time and a place for everything. And a recent advert from U.K.-based paint company Crown Paints has folks so riled up that they're taking their grievances all the way to the Advertising Standards Authority.
Article continues below advertisement
Now, before you make any assumptions, it's not the paint color featured in the advert that has people at odds. Instead, it's the raunchy storyline that Crown Paints decided to run with that's raising brows. Oh yes, sizzle sizzle!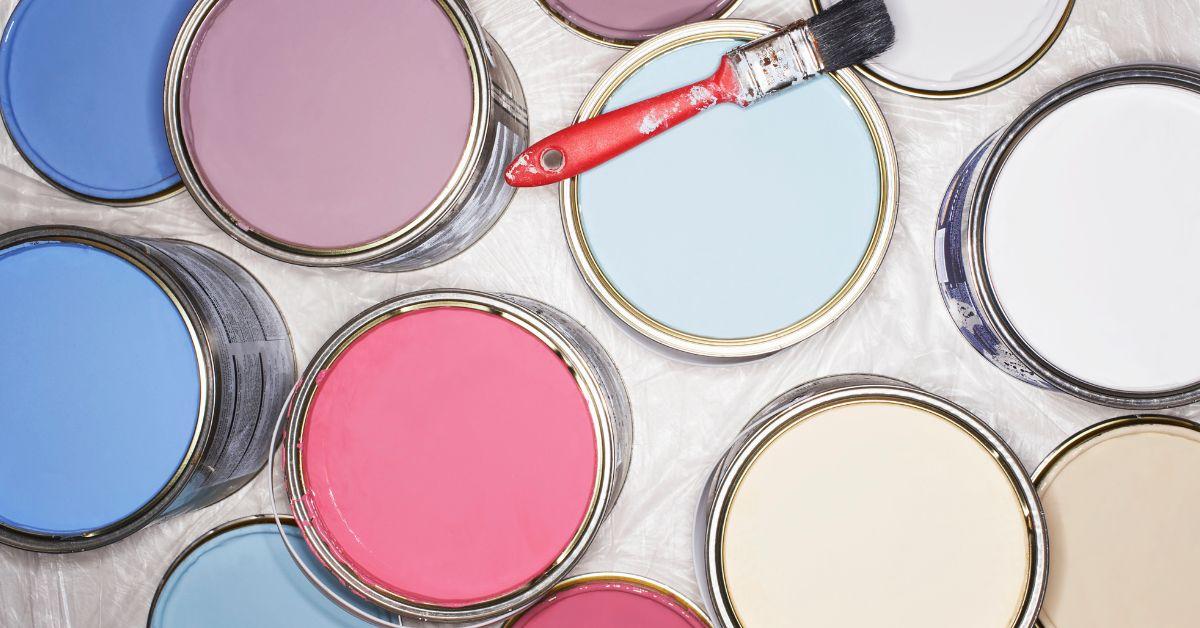 Article continues below advertisement
Viewers say Crown Paints' new commercial implies women are unfaithful.
Crown Paints' latest advert, which is part of the brand's "Life Stories" series, is definitely one that you won't forget.
Released earlier this month, the 30-second clip tells the story of Hannah and Dave, who are expecting their first baby together. As they begin painting a room using Crown Paints' Mustard Jar shade in preparation for baby, a chorus of singers begin sharing background info on the couple through song.
Article continues below advertisement
But it's the details we learn that have rubbed folks the wrong way. To start, the lyrics note that Hannah and Dave met at an "illegal rave" four years ago. And now, she's pregnant.
"Hannah's hoping for a girl; Dave's just hoping that it's his," the ad teased. Later, Crown Paints' tagline, which reads "It's not just paint, it's personal," flashes on the screen.
Crown Paints' ad receives upwards of 200 complaints.
Per The Guardian, the Advertising Standards Authority received 215 complaints about this specific ad. "We're currently assessing the complaints to determine if there is a potential problem under our rules and, if so, whether there are grounds for further action," a spokesperson for the authority said, per the outlet.
One of the folks who did not find it appealing was British comedian Jenny Eclair. "Get that offensive baby ad off air - what were you thinking," she wrote to the paint company in a tweet.
Article continues below advertisement
Crown Paints responded to Jenny's tweet, "We apologize if the remark has caused offense to anyone," but added that its "ads are intended to give a humorous account of our characters' stories."
Jenny fired back: "Basically you've set up a scenario that implies a woman has possibly conned a man into fatherhood."
Article continues below advertisement
One user piggybacked onto that and said it felt like the company was implying that women are more promiscuous than men.
Another disgruntled user said the ad was a "total disgrace" and "misogynistic and in extremely poor taste."
Article continues below advertisement
But among all the complaints, some folks found the advert "hilarious."
Not to mention, others were baffled by the uproar it caused. "Why tf are people mad over this Crown Paints ad. Someone please explain to me. So far all I've got is 'it's misogynistic to say that women can cheat,'" tweeted one user.
And some folks just didn't like the ad, but not because of its storyline. "My biggest complaint about the Crown Paints ad is it's absolute s--t," read one tweet.
As of writing this, the "Hannah & Dave" ad still remains up. You can watch other ads from Crown Paints' "Life Stories" series on its YouTube Channel.