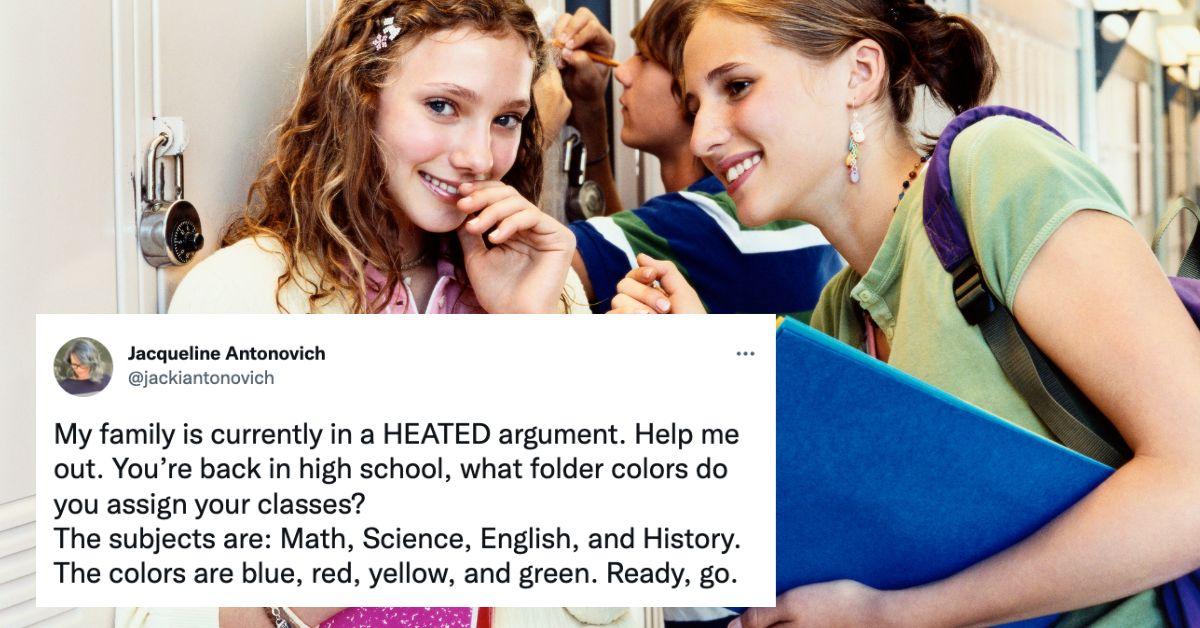 Twitter Debates Which Colors Represent Each School Subject: "Math Is Red Due to My Rage"
OK, time to get controversial. While you may be trying to block out all memories of high school, I need you to think back for a moment about something very important. I don't care where you went to school or who you were in high school. I don't care if you were in all of the honor classes or if you never did your homework. I don't even care if you walked out of class and crumpled up every worksheet and slam dunked it into the trash.
What I do care about is the color of your folders.
Article continues below advertisement
At the start of each school year, did you set aside a specific colored folder for each subject? That way, when you went to your locker, you could quickly grab the colored folder associated with that class.
Because if you did, you're going to want to keep reading. A recent tweet has stirred up controversy as folks debate which color should be associated with each school subject. Keep scrolling to see how people color-coded their folders in high school.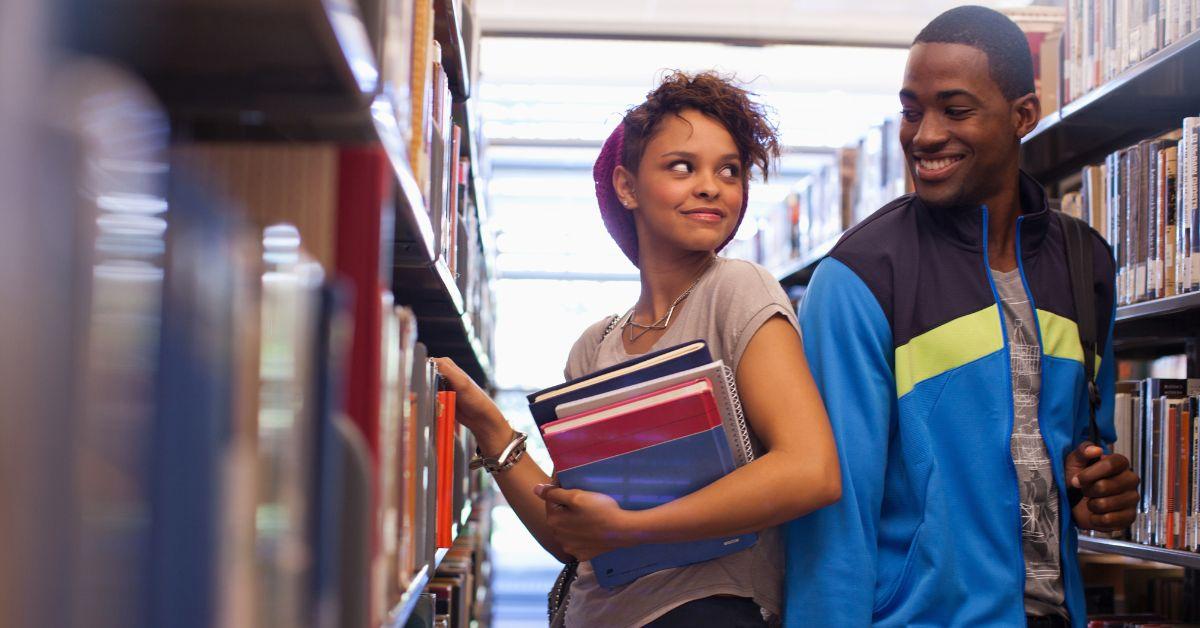 Article continues below advertisement
A viral tweet sparked a debate over what colors high school course folders should be.
In honor of the back-to-school season, Twitter user Jacqueline Antonovich took to the platform to ask her followers an important question. "You're back in high school, what folder colors do you assign your classes? The subjects are: Math, Science, English, and History. The colors are blue, red, yellow, and green. Ready, go," she wrote.
Naturally, the tweet went viral as this is clearly a hot-button topic amongst anyone and everyone who had folders in high school.
Article continues below advertisement
Answers poured in. "We just did this for my son and he was adamant about that colors. English is yellow, Math is red, Social studies [is] blue, and Science green," wrote one parent in response.
"I DISAGREE WITH YOUR CHILD," Jacqueline quipped back. Tensions rose.
Writer Sarah Archer also weighed in, using colored emojis to submit her answers. "The math as yellow is a surprise," replied Jacqueline.
Article continues below advertisement
The debate went on as users shared their color preferences for each subject. There was no clear winner. Some folks believed Math should be blue. Others thought English or Science should be blue. No one could come to any sort of agreement.
Article continues below advertisement
There were some interesting perspectives amongst the swarm of answers, though. "Math is red due to my rage, that I know for sure," wrote one person.
Another opined, "English is red because of the red ink the teacher will cover your essays with, even though the teacher is wrong."
Article continues below advertisement
Other folks stirred up nostalgia by sharing photos of the fancy character folders they used in place of solid-colored ones.
Article continues below advertisement
Because of all the chatter around the tweet, it even started to trend.
"This has been super fun, but now that this has become a trending topic (... sorry?) I'm going to mute this thread. Also, 'heated argument' = fun debate where we are laughing and joking with each other — it's not that serious," wrote Jacqueline in another follow-up tweet.
However, it was too late. She had opened up a can of worms that almost everyone has an opinion on.
Maybe one day a school subject color coordination expert will officially assign each subject a color and put this age-old question to rest. But as for now, it's up to the students,* right?
*P.S: In my opinion, English is blue, Science is green, History is red, and Math is yellow.