Here's What the 'K' in Kmart Stands For
The discount retail store is said to still have a few stores standing in the U.S. Here's where they're located, as well as the meaning behind the K.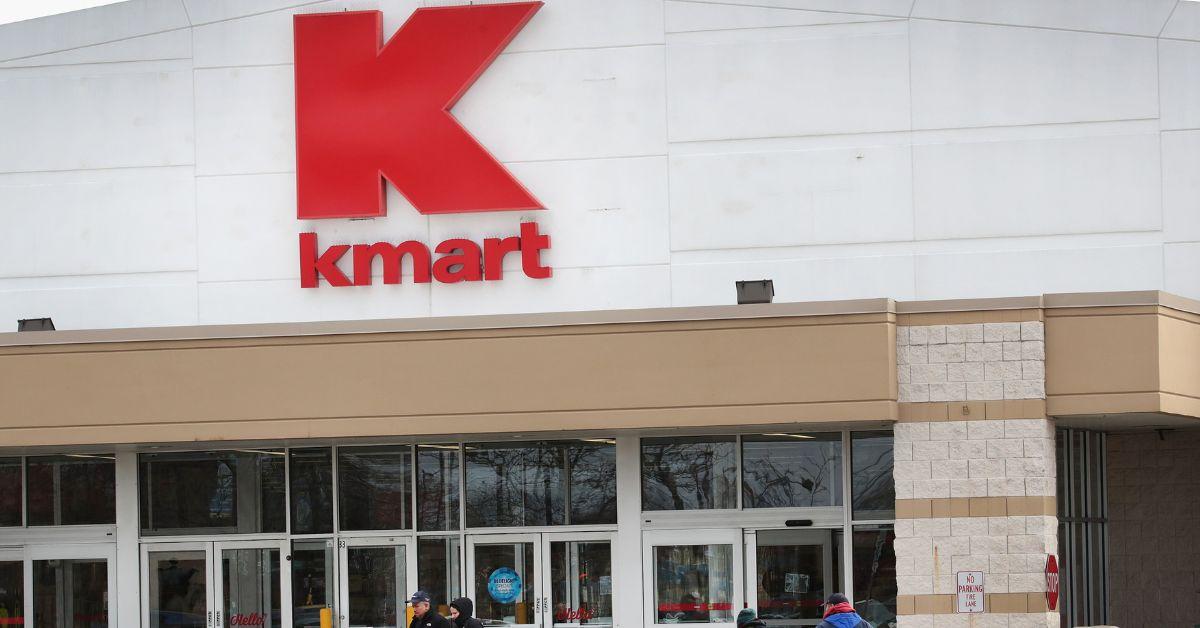 Who remembers Kmart? The big box department store was all the rage in the 1990s and early 2000s. It was your one-stop shop for all things clothes, electronics, home decor, and more. In fact, at its peak, the discount chain boasted over 2,000 stores globally, with the majority based in the U.S.
Article continues below advertisement
But in recent years, Kmart has struggled to keep its momentum and has been surpassed by its major competitors like Target and Walmart. While many Kmart stores have since been shuttered, a few continue to stand today.
Below, we'll share an update on those locations! But first, let's dive into the reason you clicked on this article. We have the answer to your burning question: What does the "K" in Kmart stand for? Keep reading to find out.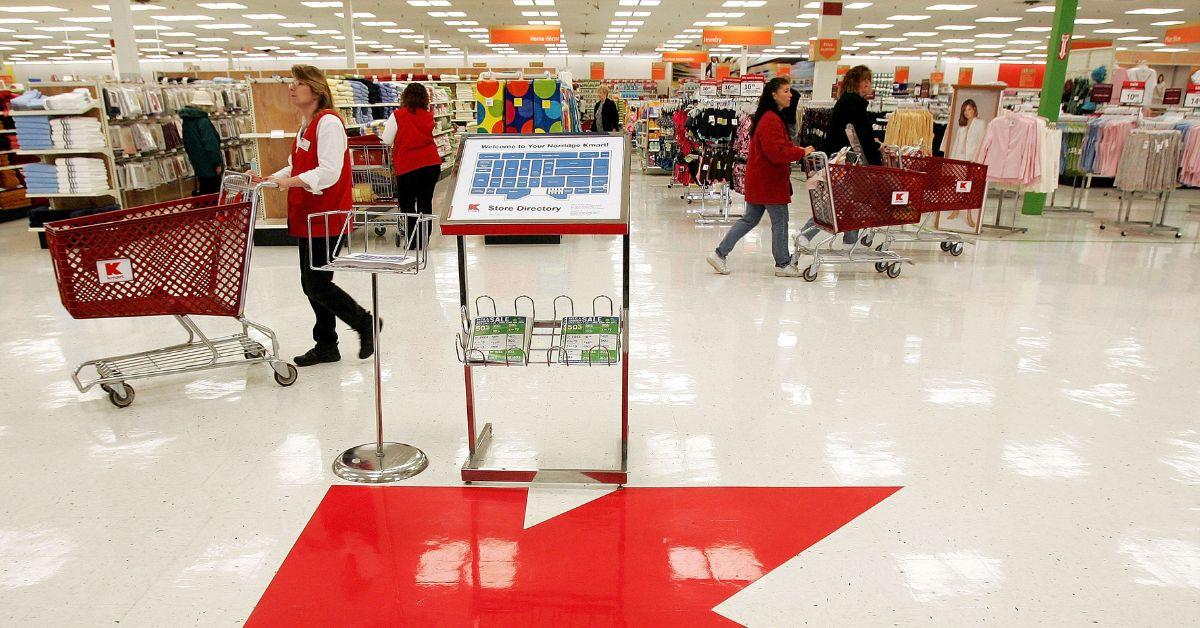 Article continues below advertisement
What does the 'K' in Kmart stand for?
The Kmart logo is simply a gigantic red K, followed by either "kmart" or "mart" written in a smaller font. While the logo has been tweaked over the years, the K has always been the main focus.
So, you're probably wondering what this very prominent K stands for. The truth is it doesn't actually stand for anything, per news.com.au. However, there are some theories regarding its origins. The most popular is that Kmart is named after its founder Sebastian Spering Kresge, whose last name started with a K.
You see, Kresge, a Pennsylvania native, founded his own eponymous retail company, S. S. Kresge Company, in 1899. It ended up becoming one of the largest discount retail organizations of the 20th century. But unfortunately, Kresge passed away in 1966 and never got to see his company to the end. In 1977, the S.S. Kresge Company was renamed Kmart, which was thought to be a nod to his last name.
Article continues below advertisement
Does Kmart still exist today?
A recent tweet that mentioned Kmart has folks wondering if the department store still exists in 2022. The short answer is yes. However, it's likely that you don't live by one.
In the early 2000s, Kmart's financial struggle began. From 2005 through 2019, it became a subsidiary of Sears Holdings Corporation. But in 2019, Sears Holdings plummeted, and Transform SR Brands LLC was formed to acquire assets from Sears Holdings, which included the remaining Kmart stores.
There are only nine Kmart locations that are believed to be still open. However, only a third of them are located in the contiguous U.S. You can find Kmart in Miami, Fla. Westwood, N.J., and Bridgehampton, N.Y.