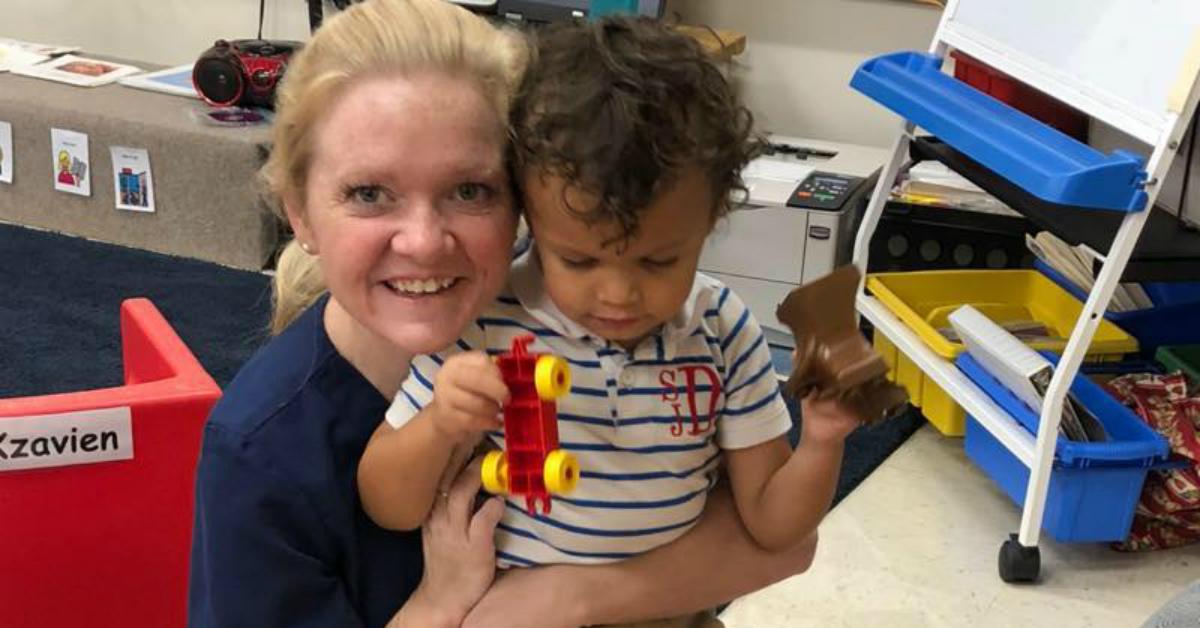 This Cable Guy Who Helped Soothe a Crying Toddler Is the Internet's Newest Crush
A cable employee is making the internet's collective heart swell with a kind gesture towards an overwhelmed mother and her child with special needs.
Being a stay-at-home mother is a much harder job than most people give credit for, especially when you're dealing with more than one kid.
Although I "bring home the bacon" for my family while my wife raises our kids for the most part, I don't have any delusions that the multiple jobs I work are in any way more difficult than what she does.
Article continues below advertisement
She's constantly correcting and redirecting their behavior. She's making sure they're loved, listened to, and are constantly participating in enriching activities instead of slapping a tablet in their hands or turning on the TV so she can go about her day uninterrupted. When I need to write for hours on end or leave the house at night for other gigs, she's with the kids. She's setting up play dates. She's the one breastfeeding our daughter and ensuring our home isn't a mad house.
Although I pride myself on being a present father and will pretty much prioritize spending time with my family over other almost everything, I know that I can't hold a candle to her in the parenting department. I think calling her a "superwoman" is a bit demeaning because she wasn't born with a particular set of skills or powers: she's a flesh and bone human being who goes above and beyond to get s**t done.
And it's only natural for her to feel overwhelmed sometimes, like Jessica Nash-Donnahoo was feeling with her two kids one particular day.
Article continues below advertisement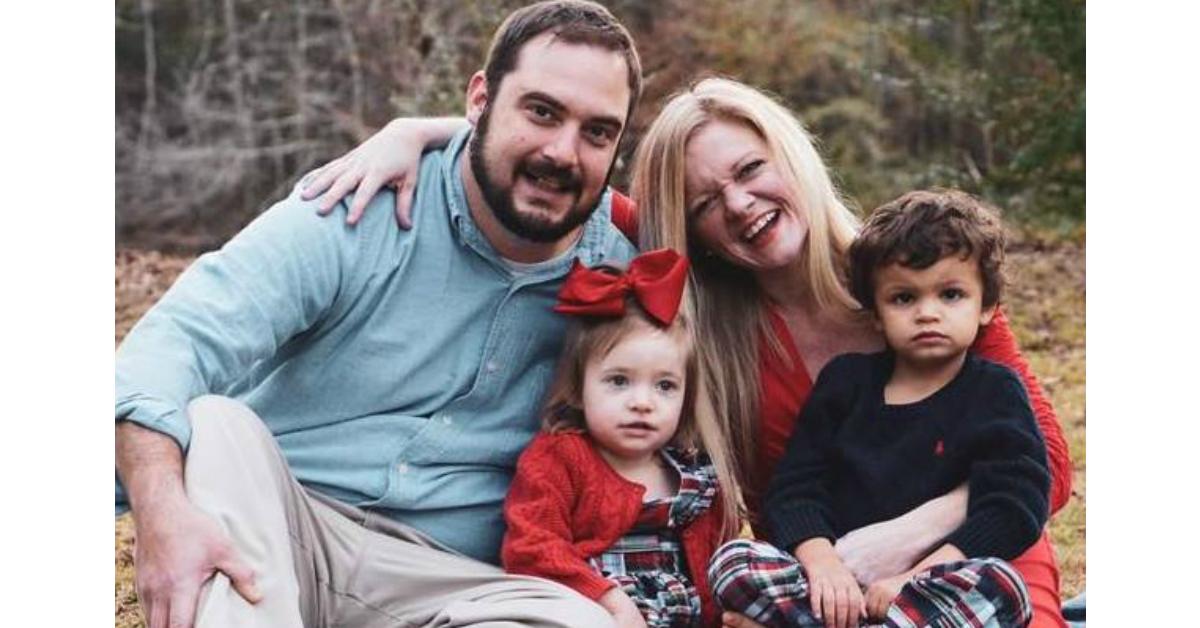 Jessica has two children, a son and a daughter. Her little boy, Sailor, was unfortunately born with two brain defects and is blind. As a result, he often has difficulty communicating his needs, which anyone with kids knows can lead to some frustrating and stressful moments, especially when you need to get anything done around the house. Add another child into the mix who also needs love and attention and one can only imagine the emotional and mental fatigue Jessica must feel at times.
Article continues below advertisement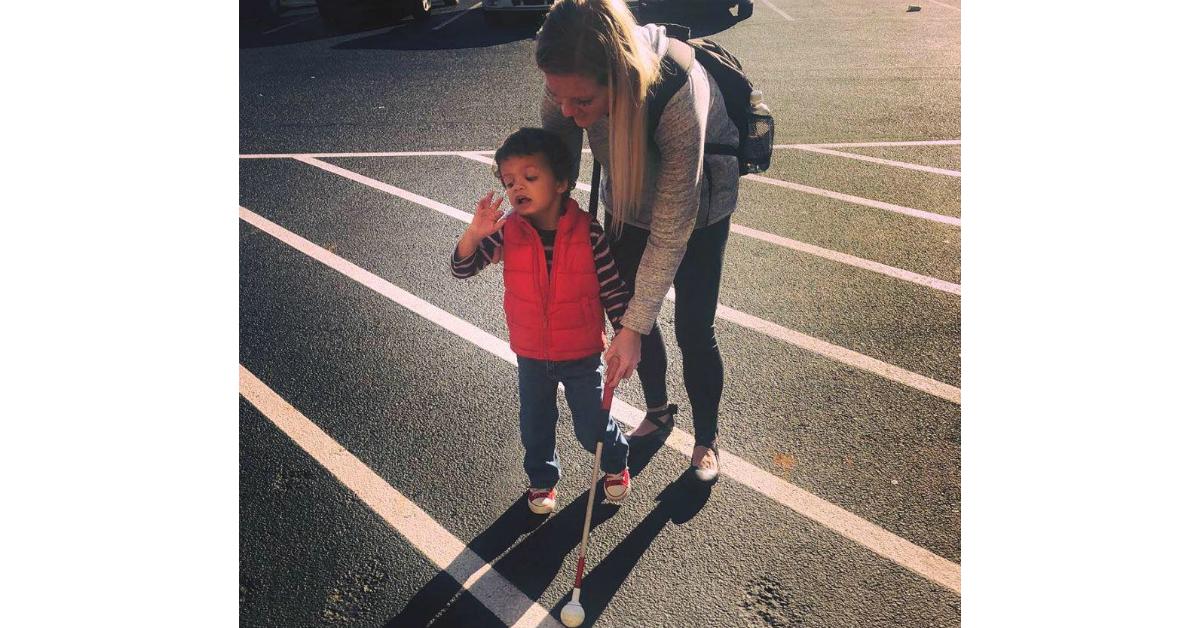 On a particularly rough day, Jessica had an internet technician from Spectrum Internet come to the house to help set up her service and get streaming to her TV working properly. Technician Robert walked into what Jessica described as "a mess." Her son was crying and she was trying to tend to his needs while ensuring her daughter wasn't ignored either.
Article continues below advertisement
When Robert walked in and started speaking to Jessica about the setup process, Sailor heard him and began walking in his direction. He then stood right before the technician with his hands stretching upward, indicating that he wanted to be lifted up and held.
Robert didn't skip a beat. He picked him up immediately. Jessica was floored. For the next 45 minutes, Robert worked, spoke with Jessica, and picked up, comforted, and cuddled Sailor intermittently.
Jessica was touched by his kindness and had to praise him for going above and beyond the call of duty.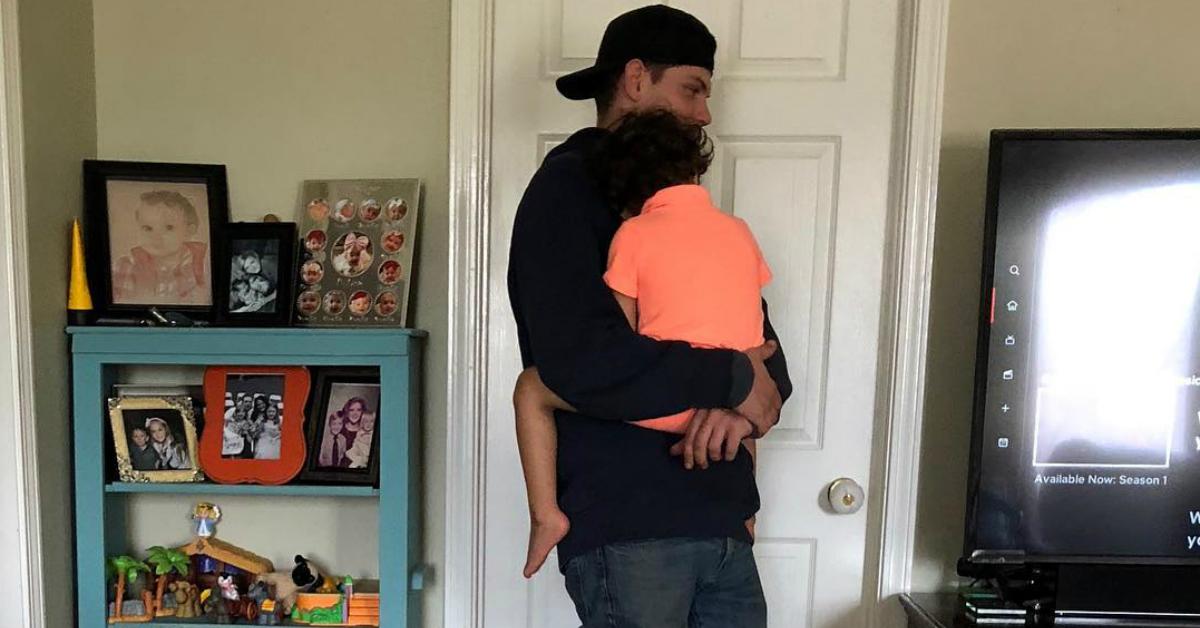 Article continues below advertisement
In her post dedicated to Robert, she directly addressed Spectrum Internet to let them know about the wonderfully caring person in their employ:
"Dear Spectrum Internet,
Today your technician Robert came to our home to upgrade our internet and help us start up TV streaming. He walked into a mess. My son, Sailor, is three years old. He was born with two rare brain defects and he is blind. He is unable to communicate his needs, and today has been rough for him. He has been crying all morning. I've been trying to soothe him while also meeting the needs of my two year old daughter, cleaning, washing dishes, and doing laundry while my husband works. It's just been a tough day."
"When Robert walked in and started talking, Sailor ran to him and reached up. Robert didn't seem bothered at all and, instead, held my son off and on for the whole 45 minutes he was in our home. He snuggled him close while I folded laundry. It was a huge relief to this tired momma. Robert could have walked in, rushed, and left but instead he saw a need greater than internet and met it. That's beyond customer service- it's humanity at its best. Robert deserves a raise... a promotion... something! He's an asset to your company and I will never forget his kindness. Sincerely, Jessica."
Article continues below advertisement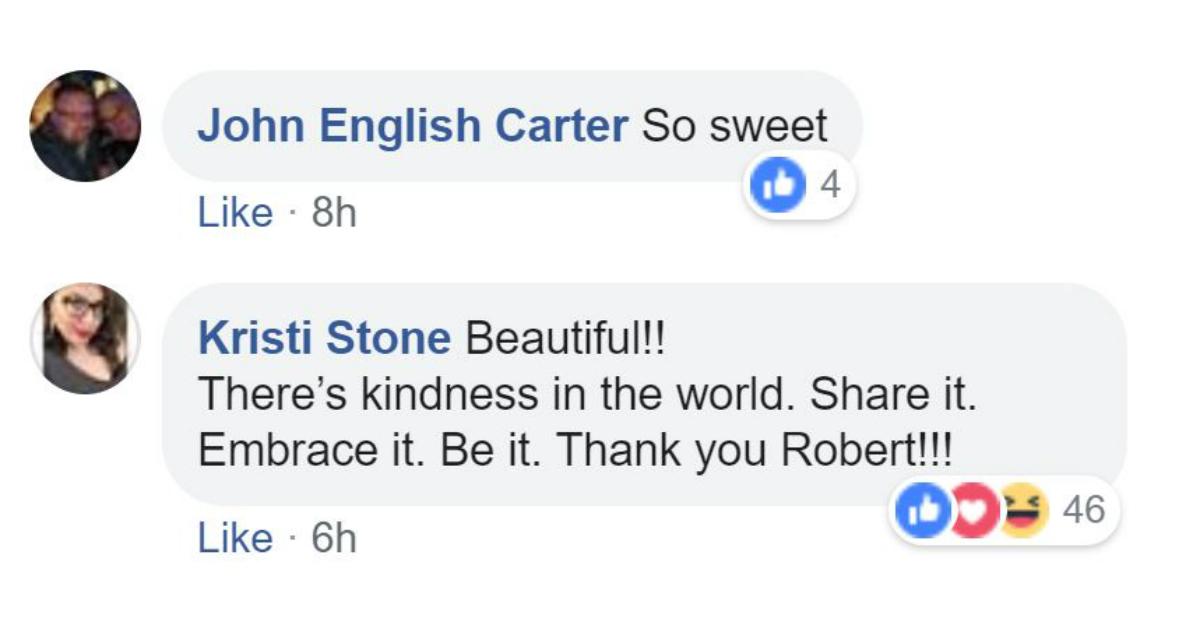 People immediately fell in love with Jessica's post and it didn't take long for the story to go viral. To date, it's been shared over 149,000 times with over 555,000 reactions.
As Jessica and Robert's story gained more attention, she divulged more information on why her little guy was having a particularly rough day. "Due to his blindness, Sailor has sensory issues and does not have a normal sleep/wake cycle. This means he can get very overwhelmed by certain noises and situations. He also often wakes up all through the night because he doesn't know if it's day or night. He had been up all through the night before this day."
Article continues below advertisement
As it turns out, Robert isn't directly employed by Spectrum but rather a subcontracting company. Nonetheless, the Vice President of Spectrum contacted Jessica to thank her personally for her story, which struck a personal chord with him as he has a special needs child as well: "Rob actually works for a subcontractor but the VP of Spectrum Enterprises called me directly to thank me for the post and to report that they're proud of Rob's choice to step in and help with my son! The VP also has a special needs child and was touched by Rob's act of kindness," Jessica said.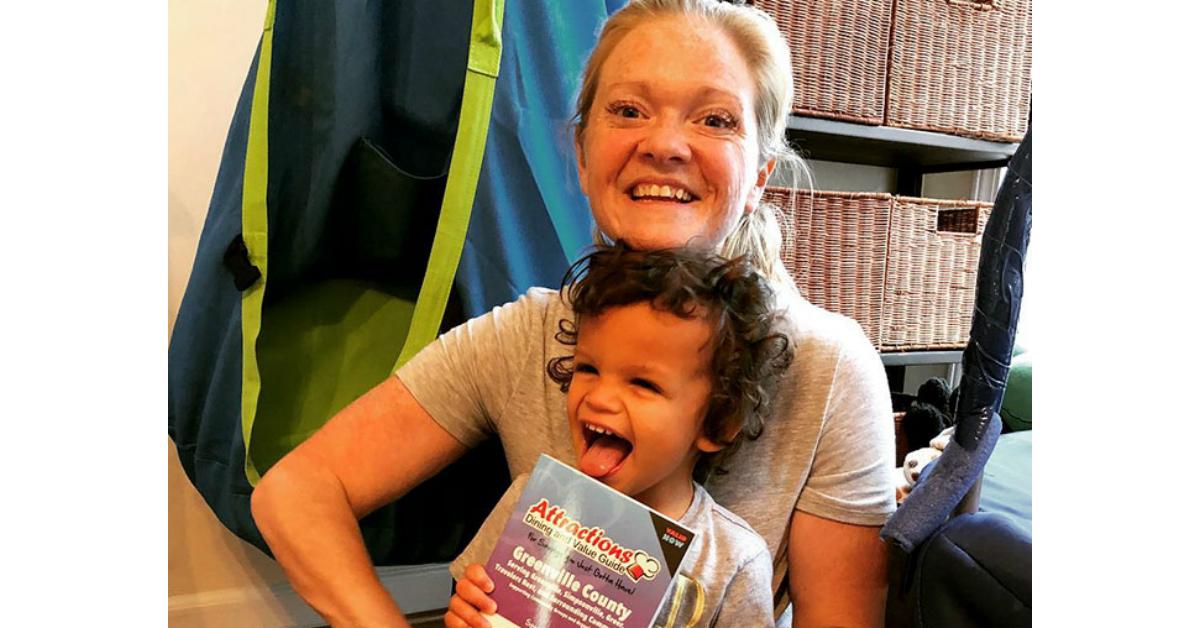 Article continues below advertisement
As for the story's viral outreach, the mother of two is just happy that news of such a kind person spread so far and wide. She hopes others will be inspired to follow in Robert's footsteps and take a little bit of time in their day to be decent to others. "I think that we live in a world where we are so overwhelmed with news of politics, violence, and drugs. I think this resonated with so many people because we all need to have our faith in humanity restored at times. This post about one complete stranger doing something so kind for another is proof that there [are] still good people out there."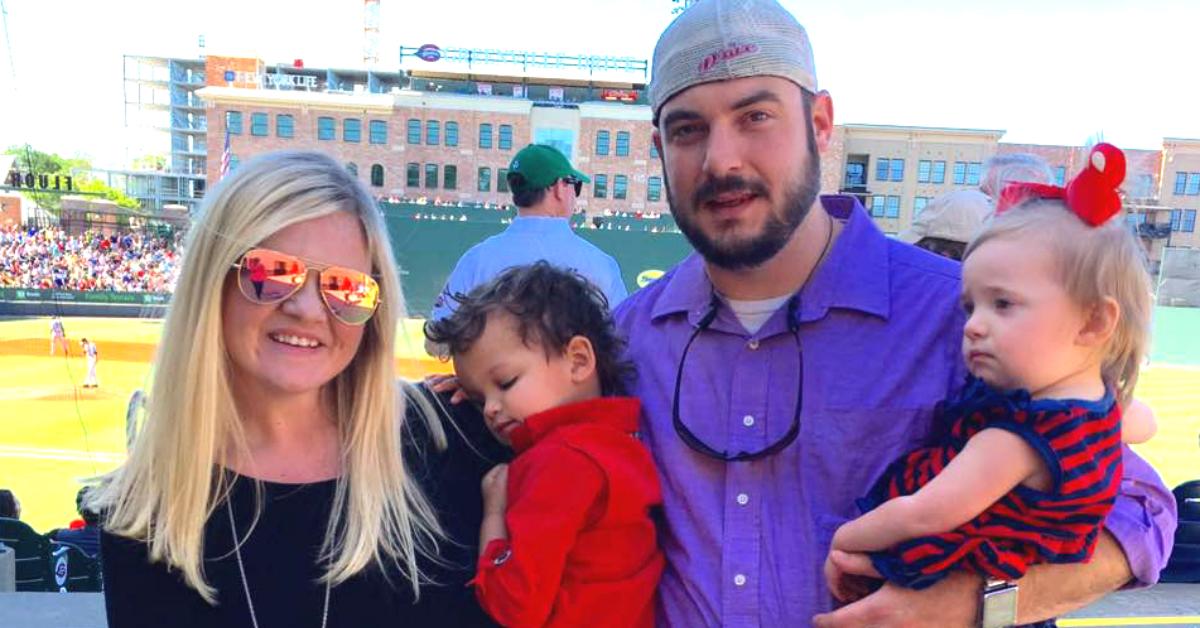 It's hard not to agree with her. Here's hoping more people can be awesome like Robert, especially when the situation doesn't technically "call for it."