TikToker Reveals She Waited Three Hours Outside of Target for New Starbucks Cups
In a viral TikTok video, a customer reveals that she waited three hours outside of Target for a new Starbucks cup. Get the details!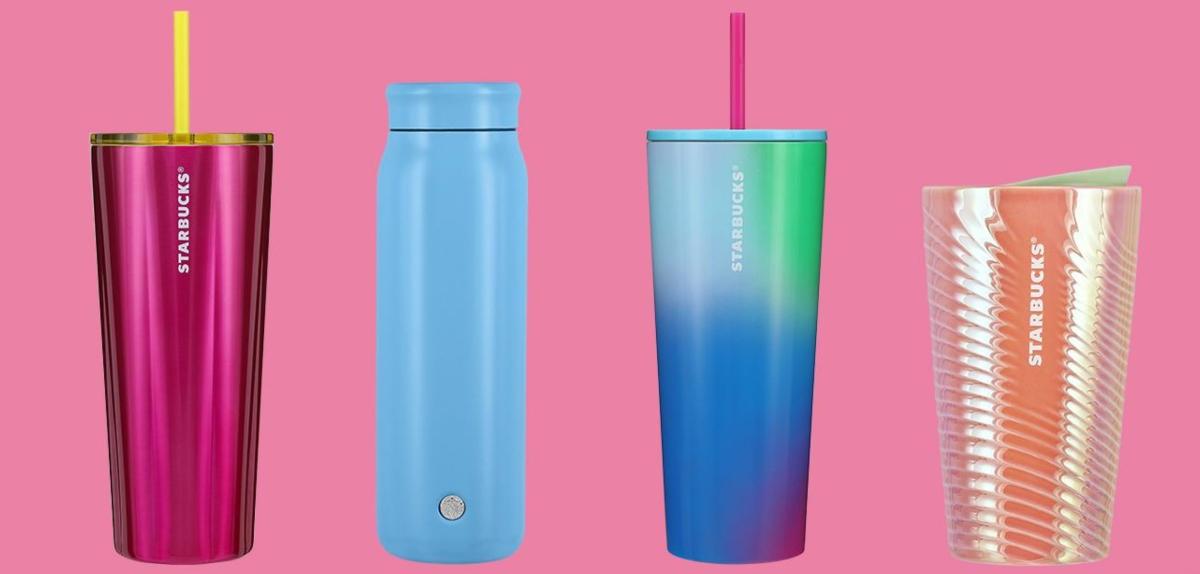 Aside from dropping new coffee drinks and food items, every few months, Starbucks rolls out a collection of colorful tumblers and stainless steel cups to coordinate with the season. With an array of colors, patterns, and sizes, customers love collecting these cups. But, getting your hands on a rare cup has become a game of sorts, at least, to some.
Article continues below advertisement
Much like the Beanie Babies cultural phenomenon in the late '90s, some people have become consumed with collecting seasonal Starbucks cups. Therefore, it's not uncommon for customers hunting for the latest and greatest cup to drive to several Starbucks locations or wait outside of the store for hours prior to its opening.
TikTok user "Rayah Sunshine" went viral after documenting her experience of waiting at Target for three hours to wait for the workers to put out the summer 2023 collection of Starbucks cups. Keep reading to find out more
Article continues below advertisement
A customer posts TikTok video of herself waiting three hours for a new Starbucks cup release.
On May 9, 2023, Starbucks released its collection of summer reusable drinkware. From bubblegum pink cold cups to metallic tumblers and keychains, the coffee chain's summer products are vibrant and bright.
In a TikTok video posted that same day, user Rayah Sunshine posted that she went to her local Target — which has a Starbucks store inside— to get her hands on a few of the new cups.
"Last night I went to three of them with no information and two of them were not even prepared. So fingers crossed. But I am first in line," the TikToker told fans. "Yesterday they hadn't put them out. So, I'm not sure what their plan is. Will they come in early and put them out if they're still not out? I got confirmation that there are two here."
Article continues below advertisement
After peeping through the window, the Starbucks cup enthusiast realizes that the new collection is not on the shelves. Instead of heading home, she decides to wait in the parking lot in her car for the next three hours.
Article continues below advertisement
In a follow-up video, the TikToker reveals to fans that she did indeed get her hands on the summer collection of cups including the Starbucks Stanley collaboration cup.
Rayah Sunshine has amassed a large following on social media with her quirky videos, detailing her experiences of hunting for Starbucks cups. At this point, we can't help but wonder just how many cups she currently has in her collection — and where she keeps them all!