A TikToker's Video About Refusing to Tip at the Starbucks Drive-Thru Backfired in Her Comments
TikTok user Meghan Elinor doesn't think customers should tip drive-through baristas because they're only "taking a cup and handing it to somebody..."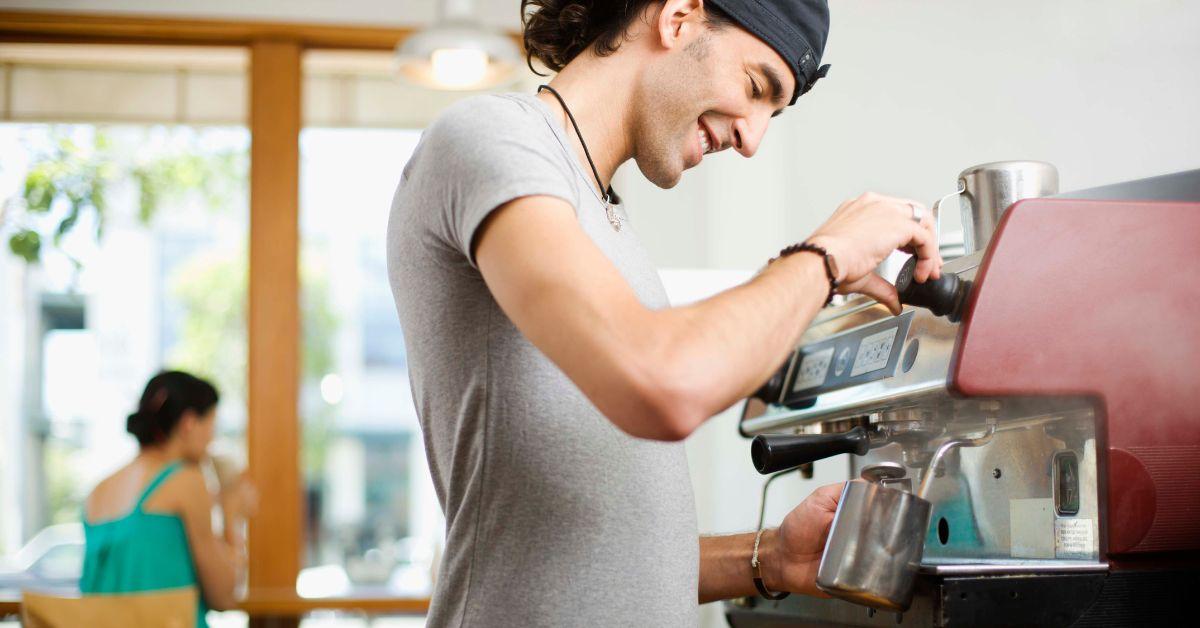 Most people have agreed that the customer service industry is one of the more challenging professions someone can try. The jobs within the industry usually involve long hours on your feet, speaking to strangers, and serving and cleaning up after said strangers for what some would consider a very small sum of money.
Article continues below advertisement
Despite the low wages, many service workers keep returning to work to earn tips during their shifts. In some venues, employees have doubled their paychecks from tips alone and rely on them for living expenses. However, some think tips shouldn't apply to certain laborers.
Within the last few years, Starbucks has asked customers to tip their drive-thru baristas out of courtesy for their hard work. Scroll down to see why one TikTok user utterly disagrees with tipping at the Starbucks drive-thru window.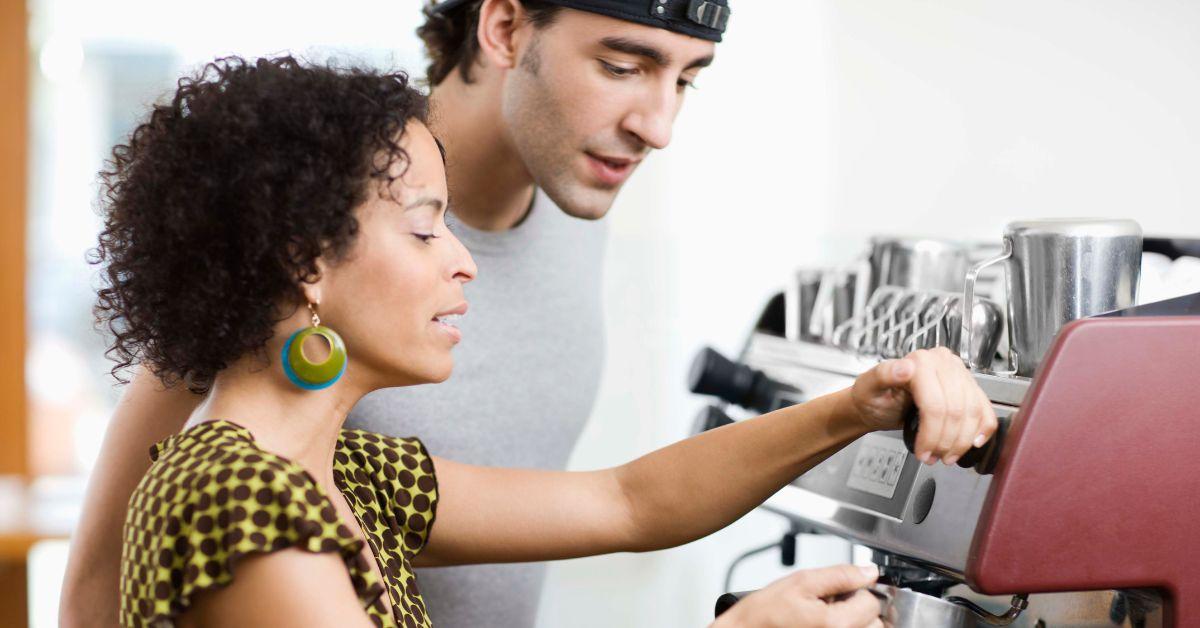 Article continues below advertisement
TikTok user Meghan Elinor says "no ma'am" to tipping at the Starbucks drive-thru window.
On Jan. 14, 2023, TikToker Meghan Elinor (@meghanelinor) shared a video on her channel. The video began with a stitch of another user asking her followers, "OK, are we tipping at Starbucks? Are we tipping people at the window?" Then, Meghan recorded herself walking around her kitchen and said she was "on one today" and had time for another.
Meghan confirmed she had no intention of tipping someone from the Starbucks drive-thru window. She then shared she was "exceptionally passionate" about tipping because of her experience in the service industry.
After explaining she worked several service jobs for nearly a decade, Meghan said she understood firsthand how "hard" the job can be. However, she added that Starbucks drive-thru workers shouldn't expect a tip for doing far less work than those with more intense jobs.
"Starbucks workers, listen, I love y'all, I do," Meghan added, "but I'm not gonna f--king tip you when all you're doing is taking a cup and handing it to somebody outside the window."
Article continues below advertisement
Meghan also added that she realizes her take on Starbucks tips is "controversial," but she supports her opinion. The content creator ended her short rant with "Sorry, not sorry" before ending the video.
Article continues below advertisement
Meghan's TikTok about tipping at Starbucks sparked several debates in her comments.
Meghan's hot take on tipping at Starbucks received tons of traffic from fellow TikTokers. Underneath her post, fans discussed the issue further, and some side with Meghan, agreeing that Starbucks baristas shouldn't receive a tip. Additionally, several users believed Starbucks customers shouldn't have to compensate for the low wages the company reportedly pays its employees.
"Why can't everyone just be paid a living wage from the company they work for despite the job they work?" one user asked.

Article continues below advertisement
While Meghan received some support from her followers, most of her comments came from users who were upset by her downplaying Starbucks baristas' jobs. Several Starbucks employees chimed in and explained to the influencer that their positions were much more challenging than they looked from her perspective.
"Starbucks Batista here, it's a lot harder than most assume it is," one commenter said. "And yes, those tips are divided amongst all of the Baristas, all the entire store."
"I agree with you on the tipping part, 100% but don't discredit the work they do," another user warned. "All jobs come with difficulties."
Other users told Meghan the tips support the entire Starbucks floor, including the baristas who make the drinks that get handed out. Some also encouraged Meghan to simply decline a tip the next time a barista asks her to leave a tip at the drive-thru. As for Starbucks, the coffee chain hasn't planned to change its drive-thru tipping option anytime soon.