13 Beanie Babies Being Sold for Thousands When, in Actuality, They're Only Worth a Few Bucks
Some Beanie Babies are being sold for thousands, while others are only going for a few bucks. Let's take a look at some of the highest-priced Beanies.
Fun fact: Beanies with imperfections are worth more.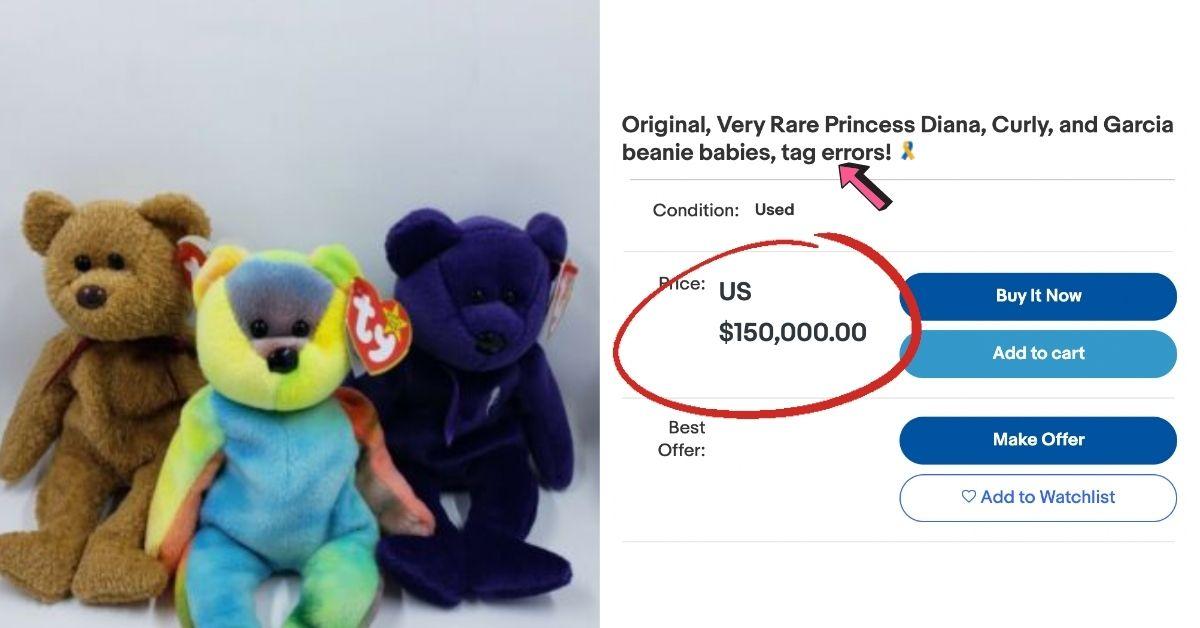 Warning: The same Beanie Baby may be available on eBay for both $1 and $10,000.
Princess the Bear, 1997
Nuts the Squirrel, 1997
Peace the Bear, 1997
Smoochy the Frog, 1997
Curly the Bear, 1996
Mystic the Unicorn, 1994
Pinchers the Lobster, 1994
Valentina the Bear, 1999
Halo the Bear, 1998
The End the Bear, 1999
Hippity the Green Bunny Rabbit, 1997
Derby the Horse, 1995
Steg the Stegosaurus, 1995