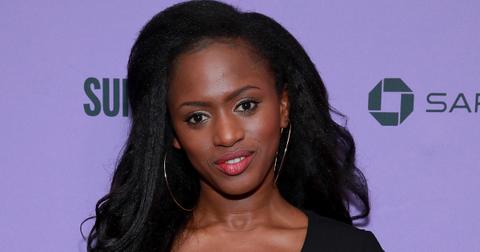 Creator of 'Cuties,' Maïmouna Doucouré, Says She's Proud of Her Film Regardless
By Mustafa Gatollari

Updated
The creator of Cuties, Maïmouna Doucouré, is under fire. The "coming of age" story of Cuties follows the life of an 11-year-old Senegalese girl (played by 14-year-old Fathia Youssouf) growing up in a low-income Parisian neighborhood. She ends up joining a dance clique who call themselves the "Cuties" and engage in a variety of on-camera activities that are horrifying viewers of the film: the children cavort on screen in scanty outfits and perform sexually suggestive dance moves.
Article continues below advertisement
Maïmouna Doucouré, creator of the Netflix movie 'Cuties,' has received a ton of backlash.
This hasn't just alarmed Fathia's conservative mother in the movie, but audiences of Cuties as well. It's become the subject of so much ire among viewers and folks who were aghast after seeing the trailer that tons of people have flocked to online petitions to ensure it doesn't premiere on Netflix on Sept. 9. A Change.org page has racked up over 72,000 signatures as of this writing to ensure Cuties never makes it to the streaming platform.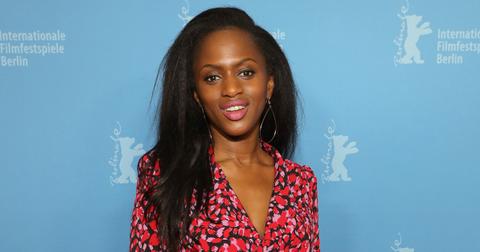 Article continues below advertisement
Allison Mitchell, who started the petition, writes: "This movie/show is disgusting as it sexualizes an ELEVEN year old for the viewing pleasure of pedophiles and also negatively influences our children! There is no need for this kind of content in that age group, especially when sex trafficking and pedophilia are so rampant! There is no excuse, this is dangerous content!"
The 'Cuties' French poster is way different than its American counterpart.
Some folks have noticed some weird discrepancies in the film and feel like the movie's different markets are focusing on entirely disparate publicity strategies. The movie's French poster appears to be telling a much different story than whatever the U.S.'s team came up with, and that could be attributed to an "American" marketing approach.
Others pointed out that, from the trailer alone, the movie seems to be inviting the wrong kind of audience.
Article continues below advertisement
Article continues below advertisement
There were also a lot of people who think that even though the film is supposed to be a commentary on the sexualization of children, it fails in doing so because it sexualizes them itself. Much like that weird kid in middle school who intentionally ate smushed food off the floor as a joke who failed to realize that he still ate food off the floor, Cuties is being accused of not understanding the difference between intention and execution.
Article continues below advertisement
What's more is that one of the biggest controversial talking points coming into this upcoming presidential election is the #pedogate and #savethechildren scandals that discuss pedophilia and human trafficking, and people are already making links between political parties and the release of Cuties, and the movie still hasn't debuted on Netflix yet.
Article continues below advertisement
Maïmouna Doucouré remains proud of her work despite the bad press.
When asked about the film, the writer/director said in an interview with Cineuropa: "The day I saw, at a neighborhood party, a group of young girls aged around 11 years old, going up on stage and dancing in a very sensual way while wearing very revealing clothes. I was rather shocked and I wondered if they were aware of the image of sexual availability that they were projecting. In the audience, there were also more traditional mothers, some of them wearing veils: it was a real culture shock."
She continued: "I was stunned and I thought back to my own childhood, because I've often asked myself questions about my own femininity, about evolving between two cultures, about my Senegalese culture which comes from my parents and my western culture. But I needed the 2020 version of that youth, so for a year and a half, I stopped groups of young girls in the street, sometimes in schools or when organizations opened their doors to me."
Article continues below advertisement
She even delved into the personal research she conducted when making the movie: "I recorded them or filmed them when I had their parents' authorization, and I gathered their stories to find out where they situated themselves as children, as girls, as future women; how they placed themselves in society with their girlfriends, their families, at school, with social networks. All these stories fed into the writing of Cuties."