"I've Uncovered the Biggest Melatonin Scam" — Customer Blasts CVS for Misleading Labels on Bottles
A CVS customer pointed out a scam they noticed in Natrol Melatonin gummies, and the amounts being put into each gummy.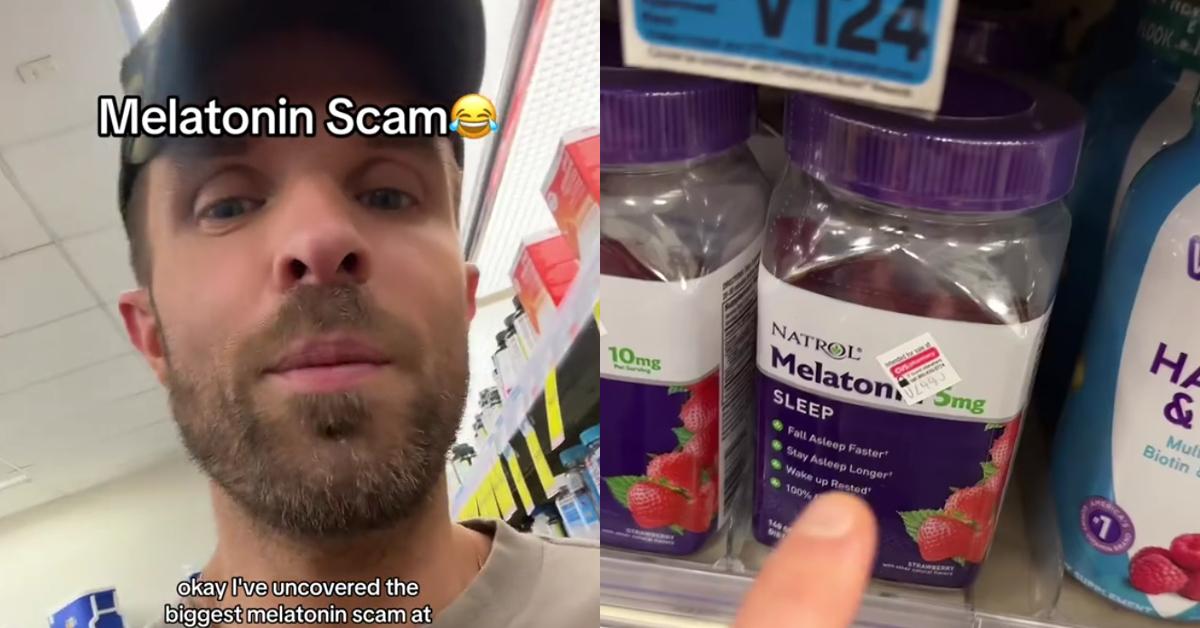 Article continues below advertisement
TikToker Preston Konrad (@prestonkonrad) highlighted a melatonin scam they noticed while shopping at CVS, however, it has nothing to do with the efficacy of the product, but how its dosages are being marketed to consumers.
Article continues below advertisement
Preston speaks in a quiet tone while looking into the camera in the video. He appears to be standing in a CVS location: "Okay I've uncovered the biggest melatonin scam at CVS right now, watch."
Article continues below advertisement
He then points to two differently-sized bottles of Natrol melatonin gummies for sale at the popular pharmacy chain: "Okay this is 5mg for 24 bucks and 10 mg for 26 bucks."
Preston then flips the 10-milligram bottle over to take a closer look at Natrol's recommended serving size for the product: "on the 10 milligrams the serving size is 2 gummies, that means each one is 5 milligrams."
Article continues below advertisement

The TikToker takes a look at the 5-milligram melatonin gummy container, showing it off to the camera: "Serving size on this is 1 gummy, so each gummy is 5 milligrams."
Article continues below advertisement
He then appears to be talking to a woman off camera who is unpacking the melatonin gummy revelation: "Am I wrong or is that the same?
"140 gummies and 140 gummies," a woman can be heard saying before Preston continues: "this is the exact same product just marked up"
The woman continues, "So you will go through this twice as fast..." and Preston finishes her thought: "yeah and pay $30 more. This is a scam. They are the best melatonin gummies but this is a full scam."
Article continues below advertisement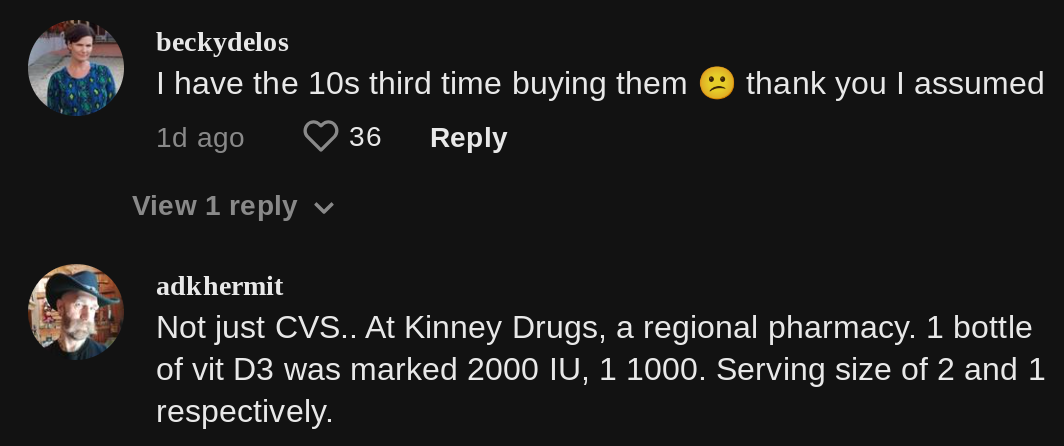 According to the Sleep Foundation folks who are trying to use melatonin supplements to help them sleep should start with a dose between 1 and 5 milligrams.
Article continues below advertisement
"It is best to start with the lowest recommended dosage of melatonin for your age. From there, you can gradually increase your dosage until you find a dose that helps you fall asleep without causing side effects. Generally, a safe starting dose for adults is between 1 and 5 milligrams of melatonin."
Let's say, however, you've done your melatonin testing and you've built up a tolerance and feel like you need a little bit more to hit the hay, then there's no reason whatsoever why you'd buy the more expensive bottle of Natrol melatonin gummies, as you're literally buying the same amount.
Article continues below advertisement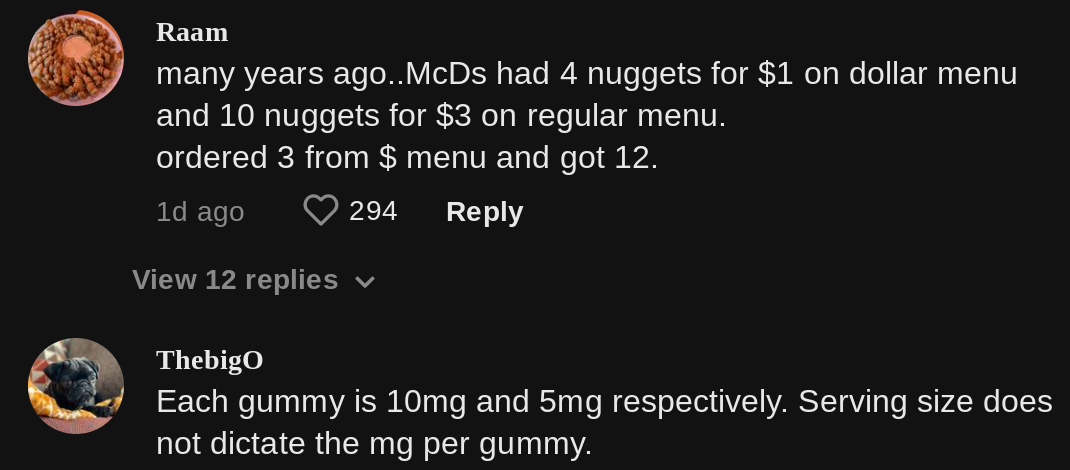 The only thing you'd be paying for is a package that tells you to take 2 gummies for 10 milligrams as the amount of 5 milligram gummies in each container is exactly the same.
Article continues below advertisement
One viewer who say Preston's video applauded him for going viral in exposing Natrol's bottle non-discrepancy masquerading as a discrepancy: "I'm so glad someone is finally talking about this"
There were other folks who shared their own "scams" they've noticed, like a Mickey D's connoisseur who noticed that the chain had some strange pricing practices when it came to their nuggets: "many years ago..McDs had 4 nuggets for $1 on dollar menu and 10 nuggets for $3 on regular menu. ordered 3 from $ menu and got 12."
Article continues below advertisement

Someone else thanked him for pointing it out on the bottle as they've been purchasing the same brand of melatonin gummies and naturally opted for the higher dosage amount.
Have you fallen prey to the melatonin "scam"? Or are you always checking labels to make sure that you're not getting the wool pulled over your eyes?