"This Is Gross" — Man Finds Bugs in Great Value Seasoning Bottle From Walmart
One man found bugs in the Great Value Smoked Paprika powder he bought at Walmart, even though it hadn't expired yet. Read more here.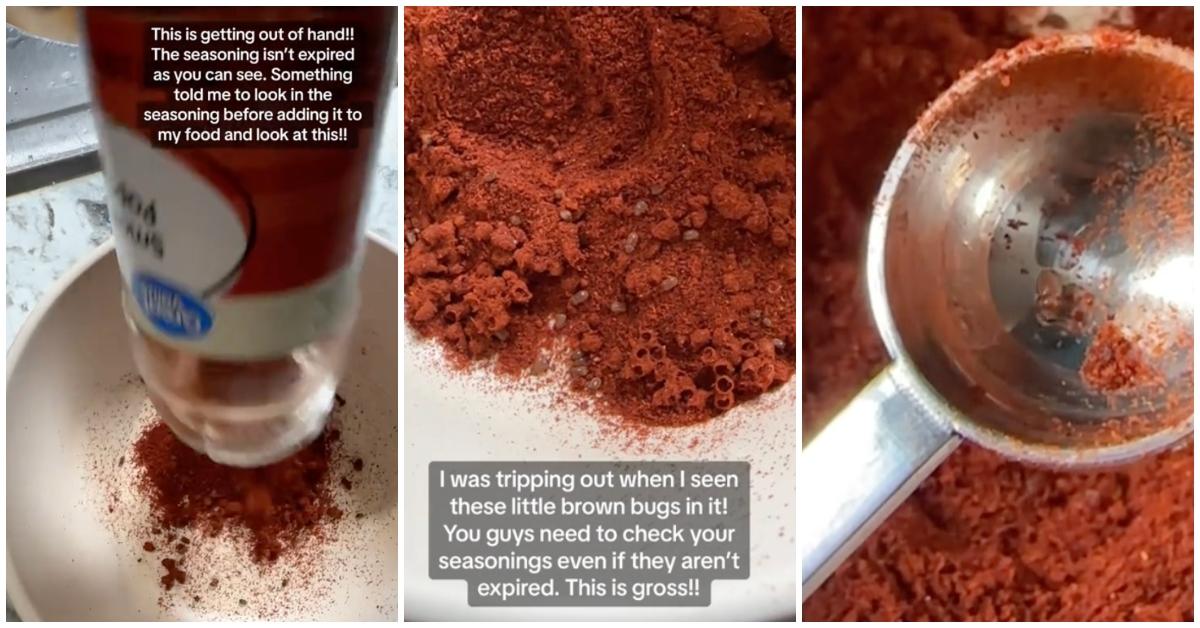 Just because a food item is sitting nicely on a store shelf doesn't necessarily mean it's all clean, fresh, and good to go right up until its expiration date. In fact, one TikToker demonstrated just how dirty and gross the "fresh" fruit you buy at the supermarket can be by using an ultrasonic cleaner to clean hers when she got home — and the results were eye-opening.
Article continues below advertisement
Now, another TikToker is warning users about a seasoning he bought at Walmart after it became the new home to a family of bugs. Excuse me while I go throw up.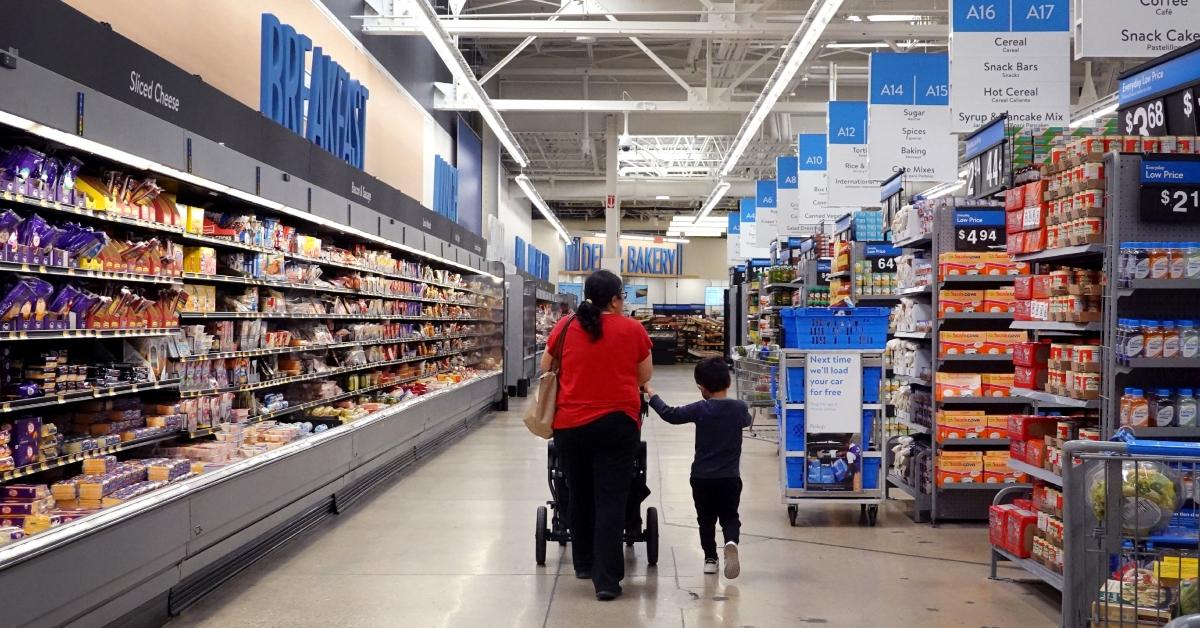 Article continues below advertisement
This man took to TikTok after he found bugs in his Great Value seasoning bottle.
TikTok creator @rt_hemi345 showed viewers the horrifying discovery he made after trying to use his Great Value Smoked Paprika seasoning from Walmart. For reference, Great Value is the retailer's store brand, which is marketed at a lower price than brand-name products.
"This is getting out of hand. This seasoning isn't expired, as you can see. Something told me to look at the seasoning before adding it to my food, and look at this," he said in an August 2023 video.
Article continues below advertisement
As he zoomed in closer to the bowl he was pouring the spice into, little brown bugs, dubbed flour bugs, were seen hustling and bustling in the maroon-colored substance. "You guys need to check your seasoning even if it isn't expired. This is gross!"
In his caption, he wrote: "I don't understand how they even go inside the seasoning."
Article continues below advertisement
After watching @rt_hemi345's video, it seemed users had developed their own anxiety over seasonings. "It's 1 a.m. and now you have me wondering if my spices have bugs in them. About to check it out," wrote one person.
Another said: "I'm about to throw out all my seasonings without looking."
Meanwhile, some folks tried to crack jokes, such as, "comes with a free pet" and, "well, as long as they don't fall through the little holes it's okay."

Article continues below advertisement

Article continues below advertisement
While all brands face the potential of having products recalled, there have been other issues cited with Great Value. In May 2023, one TikToker called the brand out for only giving her 17 bags of chips in an 18-variety pack.
However, @rt_hemi345's seasoning may have become bug-infested due to reasons other than the fact that it's Walmart's store brand.
The container may not have been stored in an area (like a pantry or cabinet) with a cool temperature void of direct sunlight and moisture. The container also had been previously opened, which means it may not have been properly sealed.
Article continues below advertisement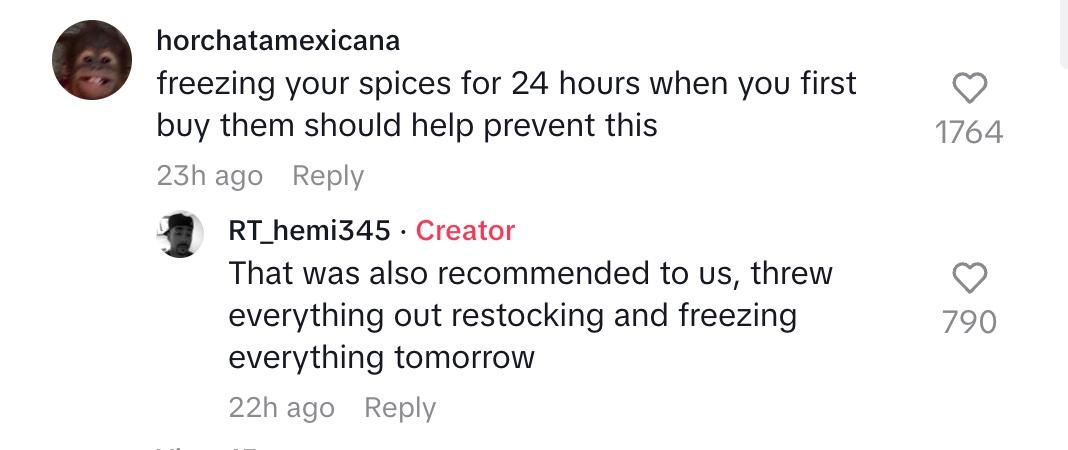 In terms of how to avoid getting these little buggies in your food items, one user suggested that @rt_hemi345 freeze his spices for 24 hours after buying.