Meet Cyniah Elise, Your Latest 'American Idol' Obsession
Atlanta singer Cyniah Elise is set to be featured on Season 18 of 'American Idol'. Here's everything you need to know about the songstress.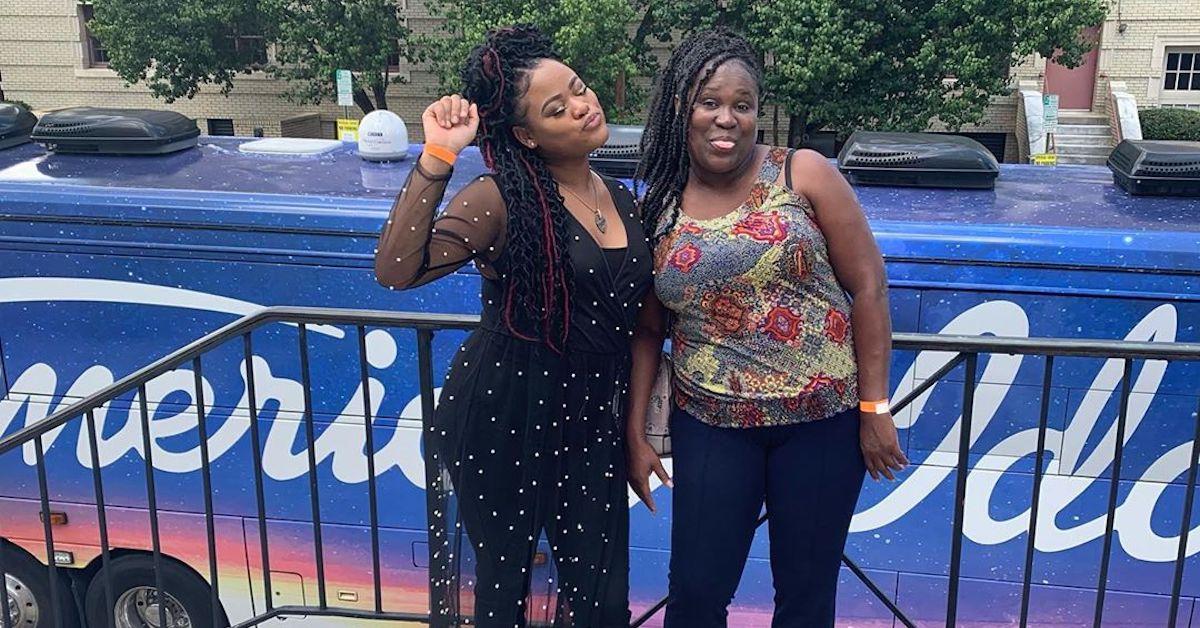 Sundays are finally American Idol nights again, and as we're getting to know America's most promising contestants, we have to admit we have some of our own faves.
Article continues below advertisement
One early standout is Cyniah Elise, who describes herself as an actress and singer on social media, and has been a performer since she was two years old.
Keep reading for everything you need to know about this Atlanta native and talented beauty!
Article continues below advertisement
Cyniah Elise has been preparing for her 'American Idol' moment since she was two.
Cyniah may turn 18 later this month, but she's honestly got the voice of an old soul. The way she sings Whitney Houston's "I Have Nothing" and Celine Dion's "The Prayer" sent chills down our spines!!!
Article continues below advertisement
Well, it sounds like the young vocalist has been practicing her singing and performance skills for quite a while. At two, she started singing at her local church, where her mother directed the choir. The following year, at three, she began to learn the piano.
Now, almost 18, she's making waves throughout Atlanta, and if our prayers are answered, throughout America with her powerful vocal skills. On Facebook, Cyniah describes herself as a singer/actress who aspires "to change the world with my love for music, my words, and most importantly my voice!" You go, girl!
Article continues below advertisement
Follow the amazing Cyniah on social media to stay up to date with her projects!
Cyniah has a YouTube page, which is where we first heard her sing "The Prayer" and cover Whitney Houston's "I Have Nothing." Having said that, however, the best way to listen to her music is to follow the vocalist on Instagram, where she not only posts amazing clips of her singing, but also asks her fans to send their song suggestions.
Article continues below advertisement
We may honestly throw a song or two into the hat, considering how moving and awe-inspiring her singing and voice are!
Her family is also absolutely elated that Cyniah is able to share her talent with the world on American Idol.
"We're TEAM Cyniah!!!" one of her family members recently wrote on Facebook. "There are so many more family members and friends that are not pictured in this post!" He goes on to say that Cyniah's parents are "so elated about this experience" and urges his friends to support her by watching American Idol on Sundays.
Article continues below advertisement
How far does Cyniah make it in 'American Idol'? SPOILERS!
Fair warning, we're about to get into spoiler territory, so feel free to stop reading if you're not feeling that. Anyway, Cyniah manages not just to impress us and audiences with her incredible audition, she also moves up to the Top 40.
Article continues below advertisement
During the Top 40 showcase round, she performs LaBelle's challenging "Lady Marmalade" and absolutely kills it, so much so that she ultimately advances to the Top 20.
Beyond that, we'll have to wait and see on Sundays how the judging and the voting processes go. That said, we'll definitely be rooting for Cyniah after the chills that she gave us!
New episodes of American Idol air Sundays at 8 p.m. on ABC.