Here's Everything We Know About 'American Idol' Hopeful Jovin Webb
'American Idol' hopeful Jovin Webb is on a mission to get through auditions and make the top 20. Here's what we know about the budding singer.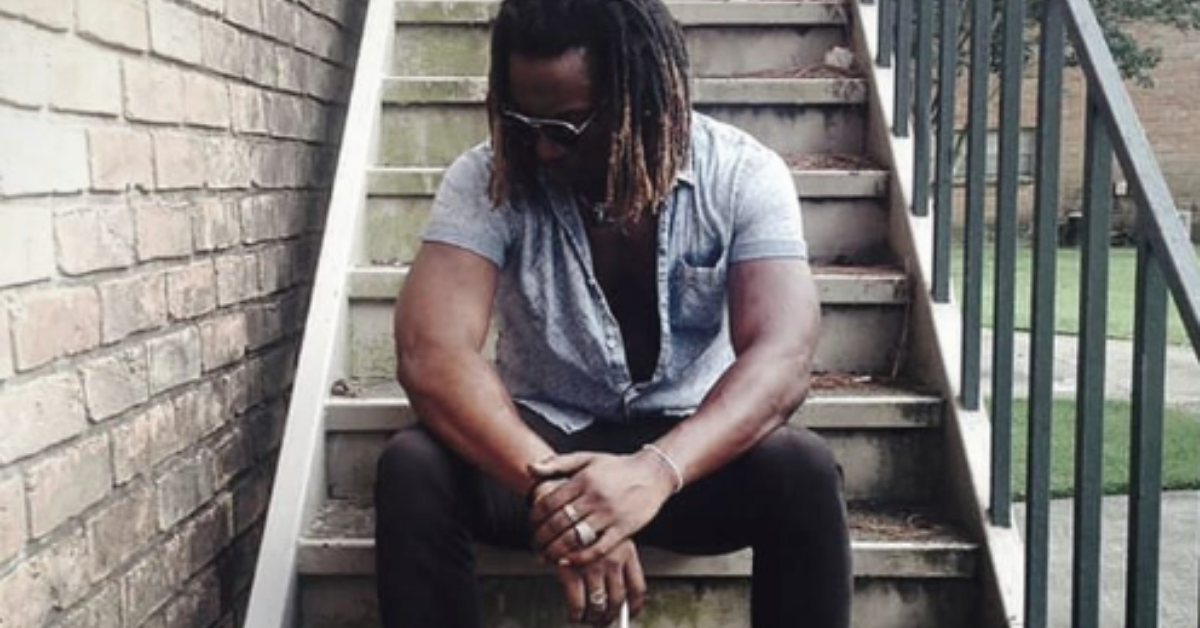 The American Idol auditions are a time-honored tradition, and they're officially underway for Season 18. As budding stars belt it out to impress superstar judges Luke Bryan, Katy Perry, and Lionel Richie, we're set to meet standout singer Jovin Webb on Sunday, Feb. 21.
But who is he?
Article continues below advertisement
Here's the 411 on 'American Idol' contestant Jovin Webb.
Hailing from Gonzales, La., Jovin hasn't always been a solo act. He's also the longtime lead singer of two local bands — funk-jazz-fusion band Captain Green, and five-piece rock/blues band Bayou Bullets.
Captain Green just played a 10-year anniversary show at Baton Rouge's Varsity Theater, with Jovin promising fans a show they wouldn't want to miss.
Article continues below advertisement
In addition to having one heck of a (sort of gritty, very sexy) voice, Jovin is also talented on the guitar and drums. "I'm a man of many hats," he shares on his Facebook page.
He describes himself as "just an artist and musician from Louisiana who has a passion for music and wants to share it with the world!" He continues on, saying he's living the dream, and we love the positivity!
You may have caught Jovin on an American Idol commercial that aired during the Oscars without even knowing it. The spot opens with Ryan Seacrest saying it features "some of the incredible talent you'll see on the season."
On an Idol bus alongside fellow Season 18 singers, Jovin delivers the line "Now she's in me" from Elton John's "Tiny Dancer."
Article continues below advertisement
Jovin has a wide range of musical influences.
In terms of artists he's inspired by, Jovin shares that he has many! He credits the likes of Michael Jackson, Prince, Kings of Leon, Rewind Band, Black Bayou 49, Red Hot Chili Peppers, Black Hand, Paramore, Gucci Mane, and Sublime.
He also writes his own music, and performs a mix of original content and covers on his YouTube channel. Here's one of the songs he's written and performed for his social media following called "When I'm Gone."
Article continues below advertisement
He has no shortage of fans already.
Jovin recently shared "Jovin Webb Idol 2020" merch he had made on his Instagram page, and we kind of want some.
In October 2019, his older sister also set up a GoFundMe page to help her little bro realize his dreams of making it in the Hollywood music scene.
She told fans, "He is currently in pursuit of furthering his music career. He is preparing to return to California and will need help covering the cost of plane tickets, local transportation, and hotel stay."
Article continues below advertisement
And they rallied behind him to help. That crowdfunding campaign timing seems to align with The American Idol Hollywood Week Shows. They were pre-taped in December before the Top 40 contestants performed at the Dolby Theatre, Heavy shares.
From there, the selected singers went on to compete in the Showcase Round, which was filmed at the Disney Aulani Resort in Hawaii in January 2020.
Was Jovin among them? We certainly hope so, but we'll have to stay tuned.