Cynthia Bailey Spills Tea on Possible 'Housewives' Return — and "Bonding" on 'RHUGT' (EXCLUSIVE)
After more than a decade as a peach holder on The Real Housewives of Atlanta, Cynthia Bailey is closing the Real Housewives chapter of her life (for now). During her tenure on the show, Cynthia gave viewers iconic moments like her friendship contract and her drama-filled Bailey-Ques, and she constantly served looks in her confessionals and at the reunions.
The model announced her exit from the hit Bravo reality series in September 2021, but viewers can see her final act as a Housewife on the Peacock original The Real Housewives Ultimate Girls Trip.
Article continues below advertisement
The series, which debuted on the streamer on Nov. 16, follows seven all-stars from four different franchises during an eight-day vacation to Turks and Caicos. Cynthia and her longtime RHOA co-star Kenya Moore go on the trip with RHONY stars Ramona Singer and Luann de Lesseps, RHONJ sisters-in-law Melissa Gorga and Teresa Giudice, and RHOBH original Kyle Richards.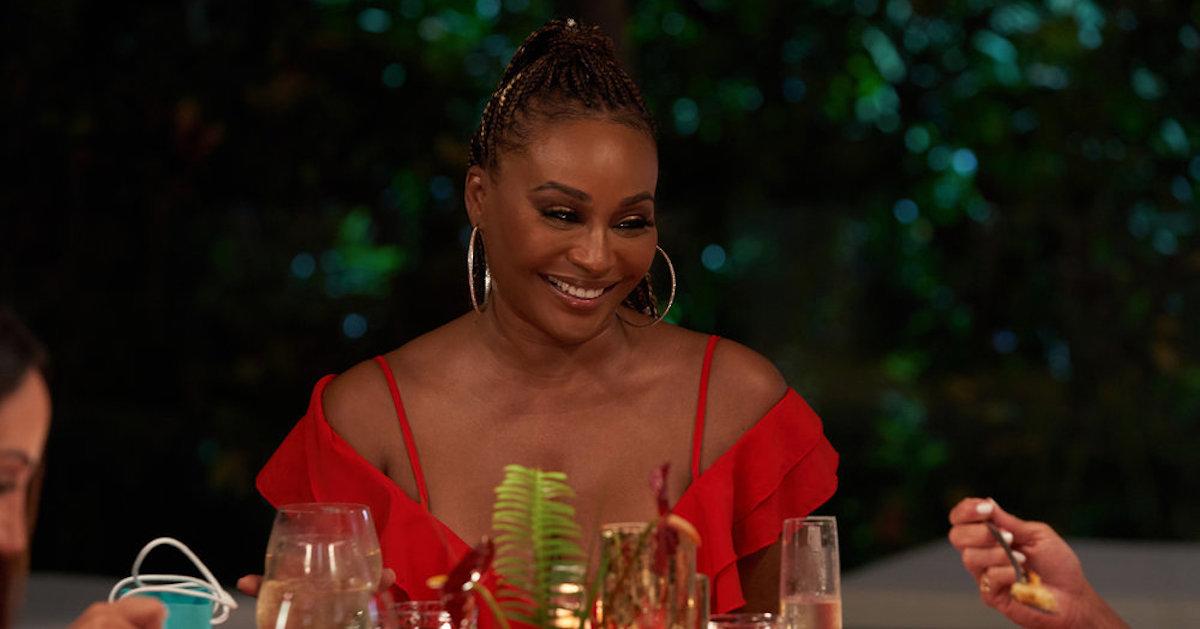 Article continues below advertisement
While the ladies do share a unique bond as reality stars of more than a decade each, there inevitably was drama along the way. Though Cynthia is usually "Chill" when it comes to staying above the mess, her alter ego, 50 Cynt, did emerge when she hosted her third annual Bailey-Que at the Triton Villa.
The Bailey Wine Cellar owner spoke exclusively with Distractify about her plans for life post-RHOA. She also dished about her RHUGT experience — including the moment when she wished she just sipped on a Seagram's Escapes Peach Bellini to decompress.
Cynthia Bailey on where things stand with her 'RHUGT' co-stars now.
Those who have tuned in to the Peacock reality series may have expected to see the ladies align with their co-stars from their respective cities. Cynthia and Kenya, who have a friendship outside of RHOA, experienced a hiccup in their friendship during the vacation, and they began to explore friendships with their RHUGT castmates.
Cynthia is on good terms with all of the other ladies now, but she noted that she felt a special connection to Teresa Giudice.
Article continues below advertisement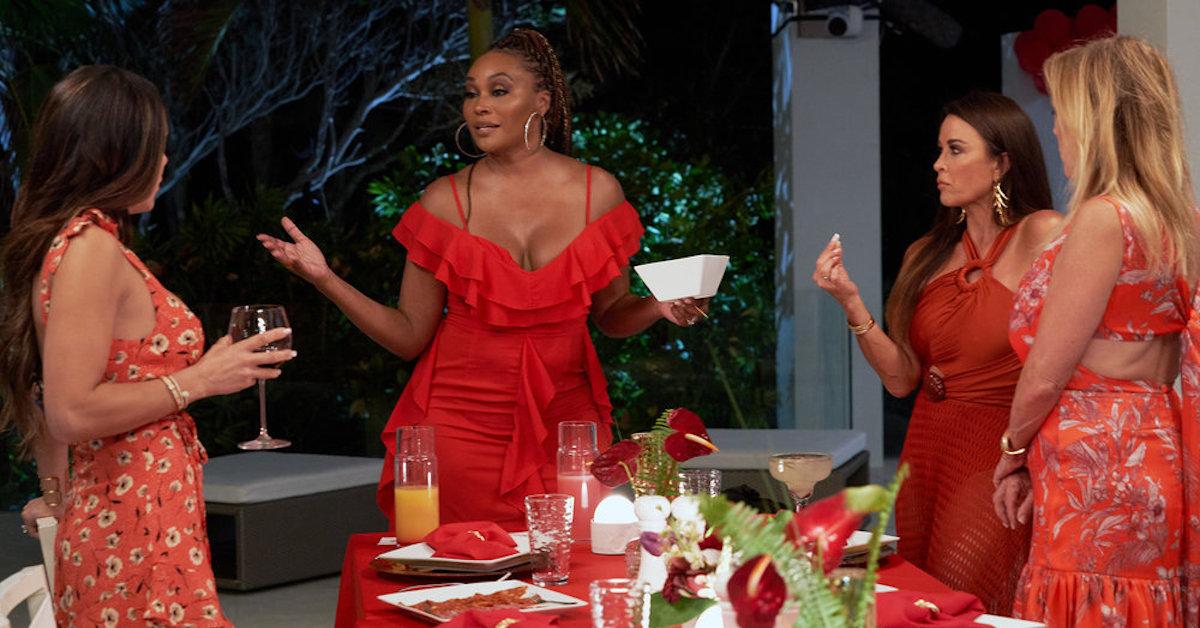 "I thought she was just one of the most interesting ladies there, just because she's been through so much. She's still standing, she overcame, she's happy, she's in love again, she's engaged," Cynthia said about Teresa's evolution. "I just really wanted to get to know her, and she ended up being just such a sweetheart. She's so different from what I see on the show [RHONJ], which, I just know, from the table flipping thing. I've never met a sweeter person, honestly."
Article continues below advertisement
Cynthia also bonded with Kyle when they discussed married life, though the two later got in a disagreement during Cynthia's Bailey-Que about the Shady Game in the second episode.
When reflecting on the Bailey-Que, Cynthia felt "mortified" that she "overreacted" and stayed upset at Kyle, even after the RHOBH star apologized several times for criticizing the game.
"There's nowhere to go to just decompress and get over it..." Cynthia said. "I should have just sipped a Seagram's Escapes Peach Bellini, chilled out, and just let it go. But, that's not what happened."
Though their tense exchange at Cynthia's dinner led to hurt feelings, the two are back on track in their friendship.
Article continues below advertisement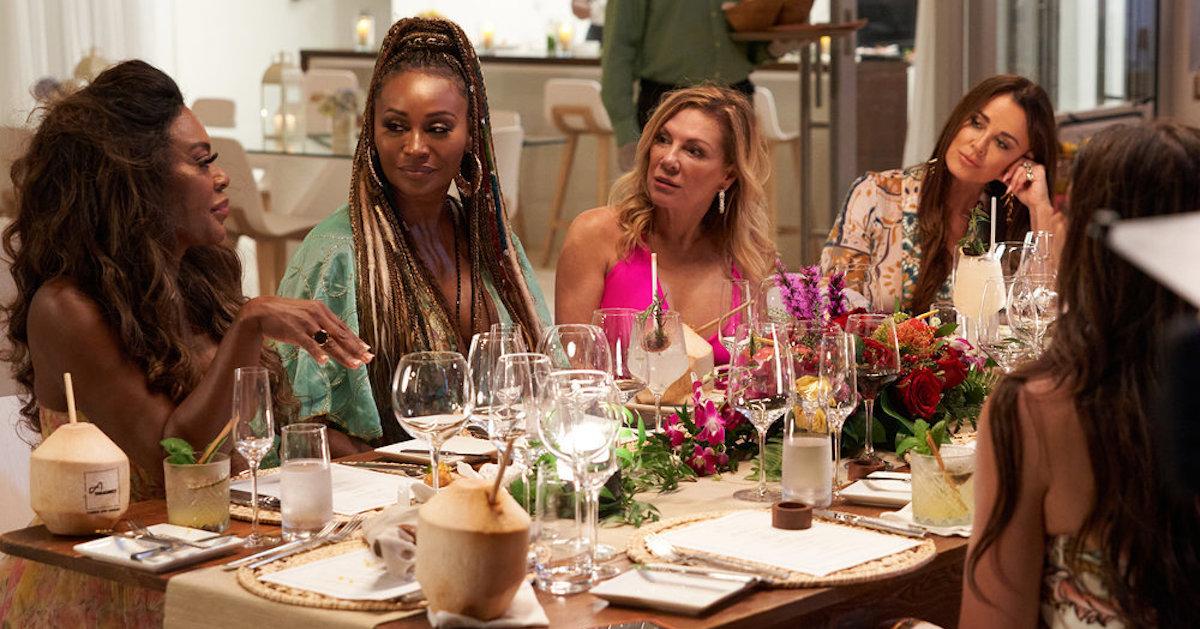 "Kyle is a bunch of fun, I really was excited to spend time with her and bond with her ... She's a good time," Cynthia added. "It kind of messed up the trip for me because I just couldn't let it go. But I adore Kyle Richards and I'm just really glad we're in a better place."
The former RHOA cast member shared that the Bailey-Que was really the only time she had drama with her co-stars on RHUGT.
Article continues below advertisement
"I honestly had an amazing time with everyone although I had some some issues. The trip was a great bonding experience," Cynthia concluded about her time on the spinoff. "I really felt like I really got to know these ladies."
The former 'RHOA' star shared whether she'd return to 'Housewives' in the future: "Never say never."
Shortly after Cynthia confirmed her departure from RHOA, she began promoting the vacation spinoff series. It, therefore, hasn't exactly sunk in that she's embarking on a completely new chapter in her life.
"It's almost like I left, but I didn't leave because I'm still hanging out with the Housewives. It was kind of a cool little transition," she said. "Right now, I am enjoying the break from the drama. It has been 11 amazing, glorious years, incredible memories, unforgettable memories. However, I do just want some time to kind of focus on other television projects that I want to do that I couldn't do because of my commitment to Housewives."
Article continues below advertisement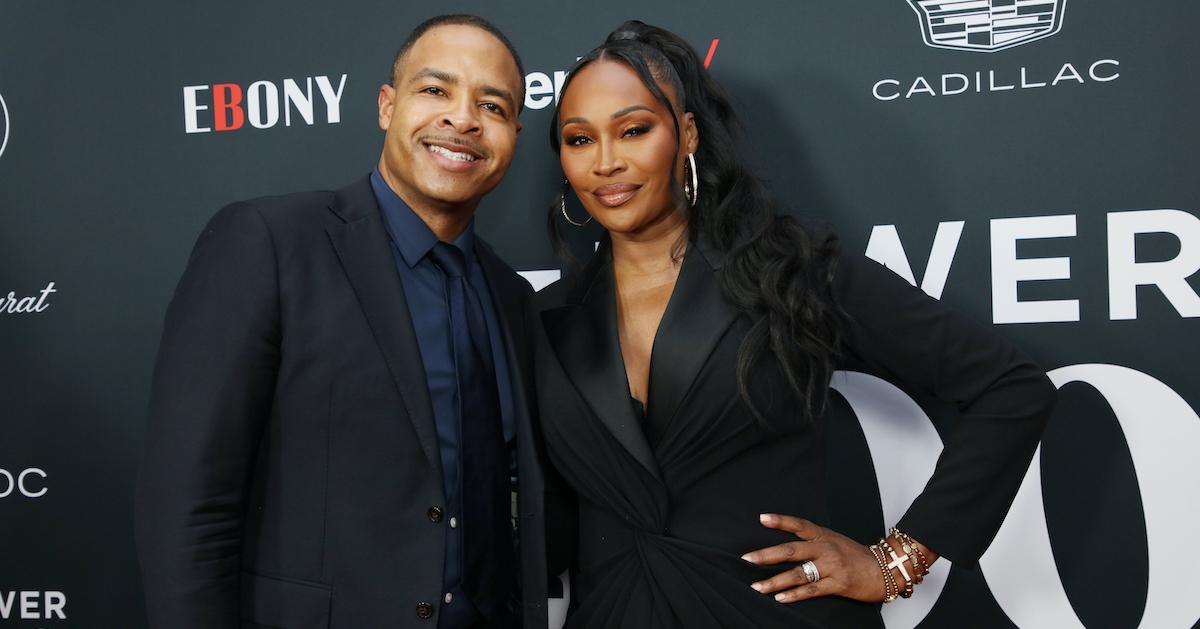 The longtime peach holder is enjoying married life with Mike Hill (the two celebrated their first wedding anniversary on Nov. 11), and she's focusing on the hosting and acting opportunities that can showcase "a lot of other layers" to the reality star.
If Cynthia does ever decide to return to The Real Housewives, she may be trading in her peach for a diamond.
"I'll never say never," she said about the prospect of returning to some iteration of the popular Bravo franchise. "I am in LA — The Real Housewives of Beverly Hills comes up all the time. I'll say not right now, but that's not something that I would rule out if it made sense down the road."
New episodes of The Real Housewives Ultimate Girls Trip drop on Peacock on Thursdays.