Kenya Moore and Cynthia Bailey's Friendship Has "Definitely Changed" Since 'RHUGT' (EXCLUSIVE)
With Peacock's 'Real Housewives Ultimate Girls Trip,' fans have noticed some tension with Kenya and Cynthia. So, are the ladies still friends?
Article continues below advertisement
While it's true that friendships between Housewives can change within the blink of an eye, fans believed that Cynthia and Kenya's friendship would always remain intact. However, the series is already proving that things are shaky between the besties. So, are Kenya and Cynthia still friends?
Cynthia spoke exclusively with Distractify about where things stand between the two now.
Article continues below advertisement
Cynthia shares that she "will always have love for Kenya," but that the dynamic of their friendship has "definitely changed."
Hell has officially frozen over! For folks who have a deep affinity for RHOA, you'll likely know that Kenya and Cynthia have been as thick as thieves for a long time. Aside from minor issues throughout their friendship, the pair have continued to nurture their bond as friends both on and off-camera. However, it turns out that things have changed.
During the second episode of RHUGT, Cynthia hosted her third annual Bailey-Que for the ladies at the Triton Villa.
Kyle expressed hesitation about playing the Shady Game, and Kenya appeared to take the RHOBH star's side (after she arrived about an hour late to the barbecue due to a delay with her glam squad).
Because Kenya had played the Shady Game two times before on RHOA, Cynthia felt like her co-star should have been in her corner.
Article continues below advertisement
"Let me be clear. I never need Kenya or anyone to have my back or take up for me. But I do appreciate the support, and I feel like everything that she does, I am beyond supportive, overly supportive, unsolicited supportive. I support her because she's my friend, and I want to see her win," Cynthia shared with Distractify. "And she has played the game a few times. She knows how it works. And she also knows what a fun icebreaker it is."
Article continues below advertisement
While the questions initially appeared to be shady, Cynthia noted that she changed the rules along the way to make everyone involved feel more comfortable. The goal of the game is to get everyone to open up and be vulnerable, and Cynthia felt like it turned out to be "really positive in the end."
Though Cynthia did ultimately make amends with Kyle, and she had discussions with Kenya about why she was hurt, her bond with the Miss USA winner has shifted.
"The dynamic of the friendship has definitely changed, I just have to be honest about that. It is what it is. We've never resolved anything on camera completely," Cynthia said. "We did have a conversation off camera quite some time later. At that point, I had had time away to really just sit with the situation."
The reality personalities may not be as tight as they once were, but Cynthia has nothing but love for her former co-star.
Article continues below advertisement
"I will always have love for Kenya," she said about their on- and off-camera friendship. "I'm always going to love her and support her. I think she is amazing, especially for the show, without question. I'm OK with where we are; we're not as close as we used to be. And that's just how it works for friendships, especially on a show like this."
Cynthia also noted that she appreciated Kenya for making efforts to have several off-camera discussions about the RHUGT Bailey-Que drama.
Article continues below advertisement
"At this point, I just don't want to focus and put a bunch of energy into something that is just what it is. I just accept it. And I honestly just receive it, but the love is always going to be there," she added. "You don't have to be best friends with someone to be able to love and support them."
Will Kenya and Cynthia's friendship ever get back to normal?
Let's be honest: When friends get into verbal spats with one another, it's normal for the friendship to take a temporary hit as both parties work through their feelings. And even when follow-up conversations are had, things can still be a bit sour before getting back.
Article continues below advertisement
And that appears to be the situation with Kenya and Cynthia. Even though the RHOA alum shared that she and Kenya are in a good place despite the explosive argument, things can always get better.
"We're good where we are, and if it gets better one day, then it gets better one day," Cynthia shared with us, before adding that the two are "in a place of respect."
For now, the former peach holder is focusing her energy on her "next chapter" outside of the Real Housewives world.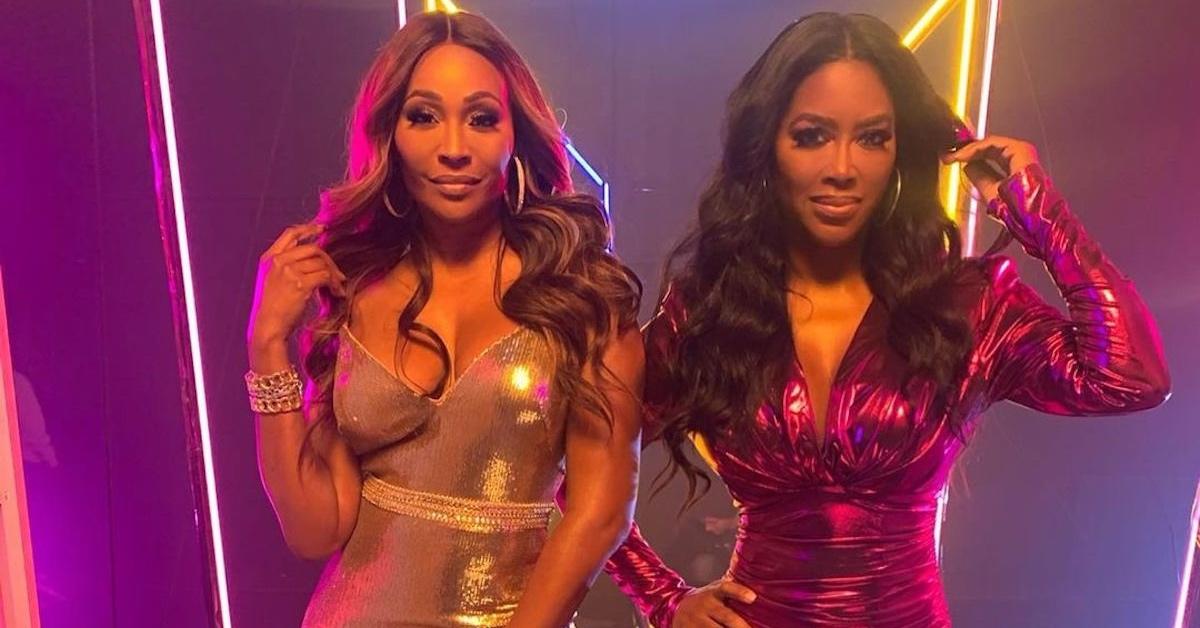 "I think we're both pretty fine with where we are now. I'm never going to say anything negative about her, because I still love Kenya regardless of where we are in our relationship."
Episodes 1 to 4 of The Real Housewives Ultimate Girls Trip are currently available to stream on Peacock. New episodes drop on Thursdays.
Reporting by: Shannon Raphael