Former 'RHOA' Star Cynthia Bailey and Husband Mike Hill File for Divorce — Read Their Statement
Is Cynthia Bailey from 'RHOA' still married? After tying-the-knot in 2020, the Bravo star and her husband announce their split.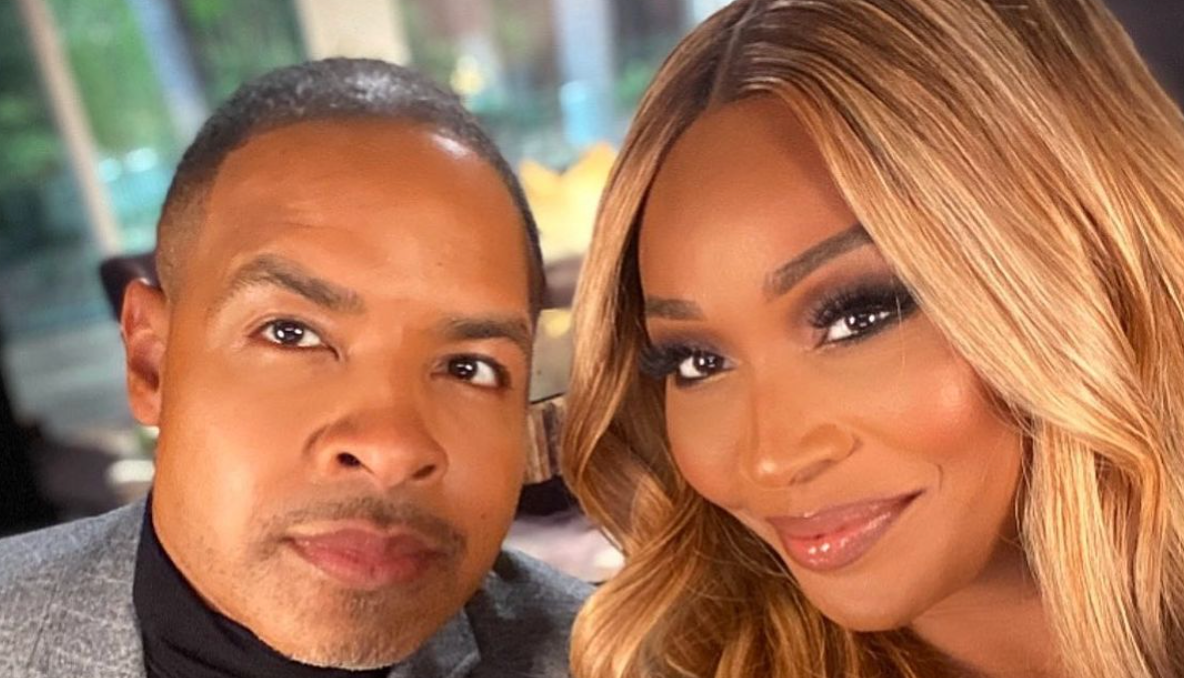 On Oct. 10, 2020, former Real Housewives of Atlanta star Cynthia Bailey married sports broadcaster Mike Hill, and for the most part, their relationship seemed straight out of a fairytale.
However, two years after saying "I do," the couple has decided to file for divorce. Keep reading to find out more about their split.
Article continues below advertisement
Is Cynthia Bailey from 'RHOA' still married?
Following an initial report from theJasmineBRAND that the couple had split, Cynthia and Mike released a joint statement to Entertainment Tonight: "While we both will always have love for one another, we have decided to go our separate ways."
Article continues below advertisement
"We are grateful that we remain good friends, and will always cherish the many memories we've shared together as husband and wife," the statement continued. "Many of you have been on this journey with us from the very beginning, and we appreciate our family, friends, and beloved fans for your positive support as we move forward and start new chapters. Thank you for your prayers and well wishes!"
The RHOA alum addressed her divorce filing in a statement to People, telling the outlet, "God does not make mistakes! I truly believe in my heart Mike coming into my life was destiny. I jumped in, both feet first and gave it my all. Although that journey has come to an end, I am so grateful for our continued friendship, and the beautiful memories that we made together. God willing, I will find love again. Whatever is destined to be, will be; and I could not be more excited for my next chapter!"
Article continues below advertisement
Cynthia Bailey and Mike Hill's relationship was plagued with cheating rumors.
Early in the week of Nov. 1, 2021, Twitter account @Alist_xo accused Mike of engaging in inappropriate conversations and sending nude photos, per Bossip. The account uploaded a slew of pictures and videos as receipts.
Article continues below advertisement
"OK well let's say this for starters," the account wrote (according to screenshots from ItsOnSite). "[Mike] has sent me nudes, I have videos. And no, it's not massive but it's pretty. The nudes I'll post some snippets of later on, but those will cost ya."
@Alist_xo added, "So I'm learning Mike Hill cheated on Cynthia the entire time. This is why I wanted to expose him. I hate men who are so easily swayed!"
Article continues below advertisement
However, Cynthia and Mike presented a united front and denied the accusations. On Nov. 2, 2021, TMZ caught up with the couple at LAX, where they both vehemently denied the rumors.
Article continues below advertisement
After a photographer for the outlet asked them how "annoying it's been to deal with claims of infidelity," Mike went on to say that all the talk is "not true." Cynthia responded, "We're great. Rumors are rumors."
Mike added that if the rumors continued to fester, the couple would be taking legal action.
Though the couple has filed for divorce, it seems the Bravo stars ended their marriage on good terms. While the pair did not specifically address what went wrong a source told ET that the couple had "been having issues for a while and tried working on things but weren't able to come to a resolution."
For now, it seems Cynthia will focus her attention on her acting career.