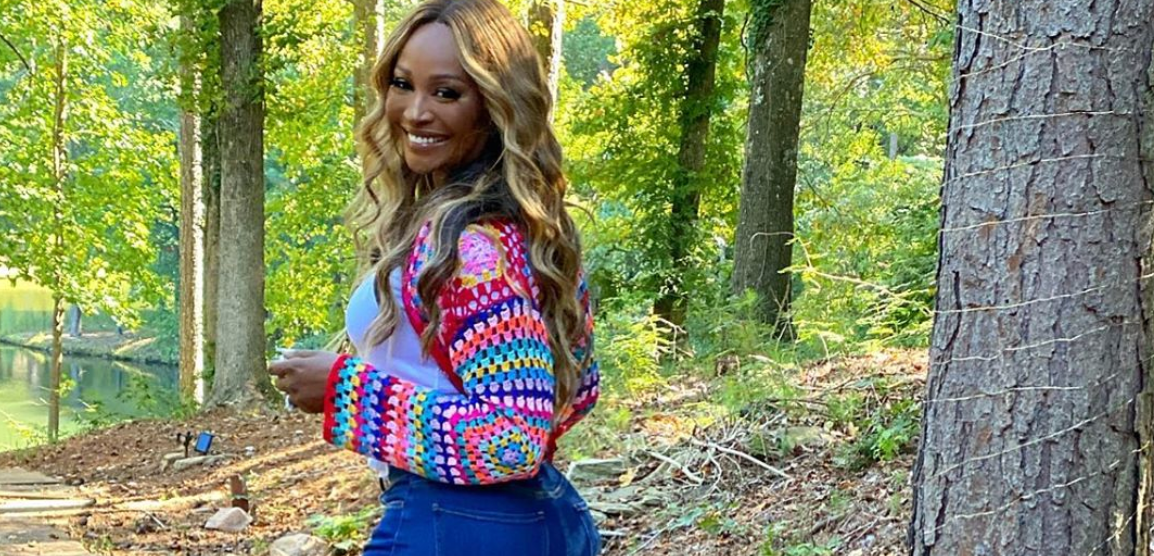 People Think Cynthia Bailey From 'RHOA' Is Pregnant Due to This Wedding Video
Cynthia Bailey and Mike Hill got married on Oct. 10. After a wedding video began circulating, people wondered: Is Cynthia Bailey pregnant?
Article continues below advertisement
"Mike and I are elated that today has finally come! 10/10/20 is and always will be our perfect date. We are not perfect, but, are perfect for each other. We are living in a very different time, and now more than ever we realize that life is too short, and to never take anything for granted. We are so grateful to have found each other. Love with the help of God conquers all," Cynthia and Mike told People. The two got engaged in July 2019 after dating for a little more than a year.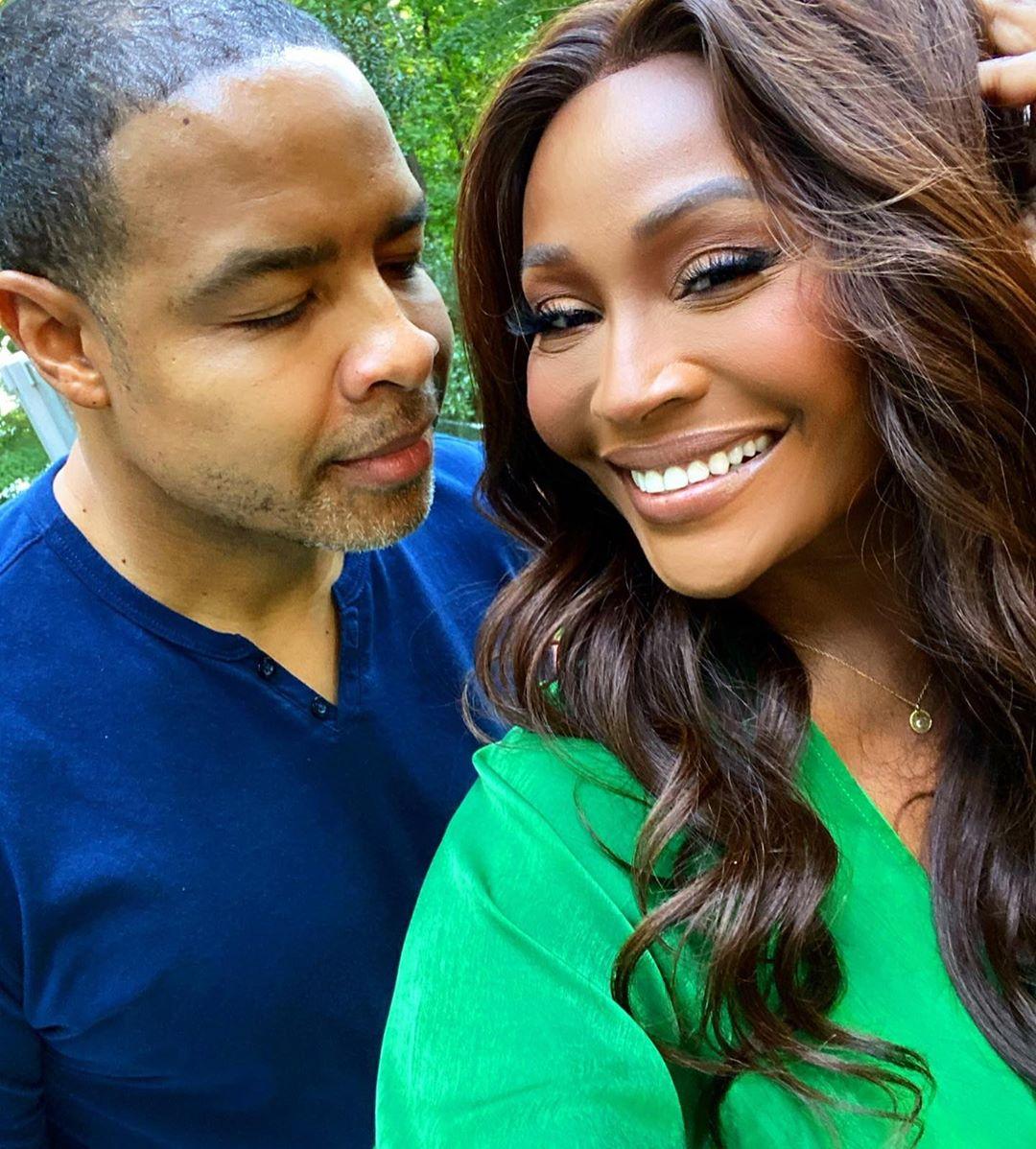 Article continues below advertisement
But because RHOA fans love a little drama, a wedding guest filmed Cynthia and Mike dancing, and The Shade Room got a hold of it, posting the sweet video. In the comments, however, people sparked a debate over Cynthia's belly — with some wondering if the reality TV star is pregnant.
Article continues below advertisement
Is Cynthia Bailey pregnant?
Although the 53-year-old hasn't officially confirmed a pregnancy, some people believe she is based on how she looks in the video at her wedding. The comment "she Pregnant????" has over 5,800 likes and more than 230 responses.
One person who seemingly doesn't even watch RHOA or keep up with Cynthia mentioned that she thought Cynthia might be pregnant because it kind of looks like Mike is singing to his new wife's belly. Another person responded, "COVID weight!" Regardless, the pregnancy rumors are just that for now — rumors.
Article continues below advertisement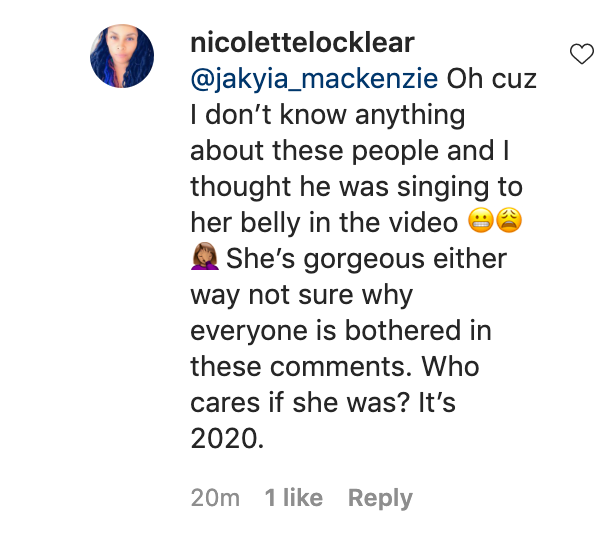 Some RHOA fans pointed out that Cynthia has fibroids, which can make her belly look bloated. Cynthia has been very open about fibroids on the show, and has even blogged about it on Bravo's site. "I first found about my fibroids almost 14 years ago when I was pregnant with my daughter Noelle. At that time, other than heavy menstrual bleeding, I had no other symptoms," she wrote.
Article continues below advertisement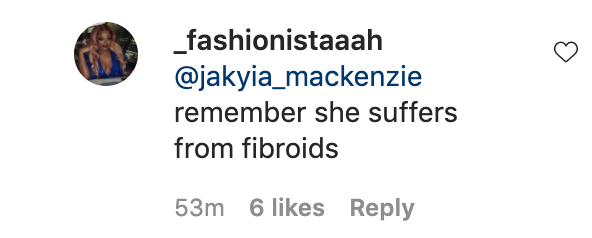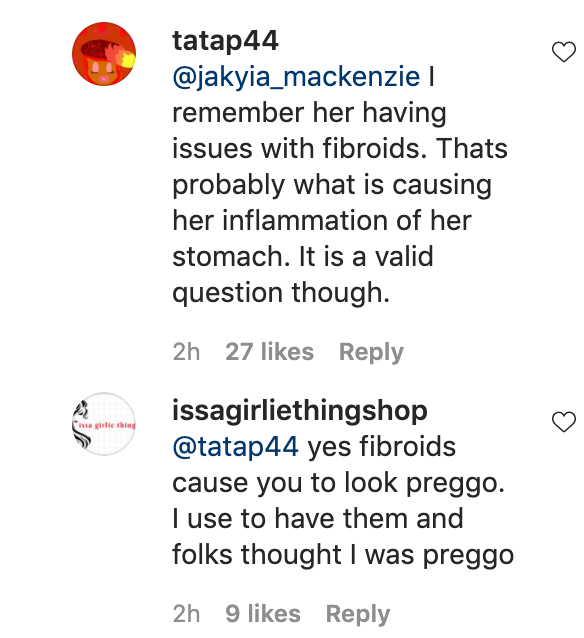 Article continues below advertisement
Cynthia herself has joked about a "quarantine baby" after sharing with fans how much she's been craving Taco Bell's Mexican pizza. "Been craving these Mexican pizzas everyday [sic] from @tacobell for the past week like a pregnant woman. #quarantinebaby? #justkiddingithink."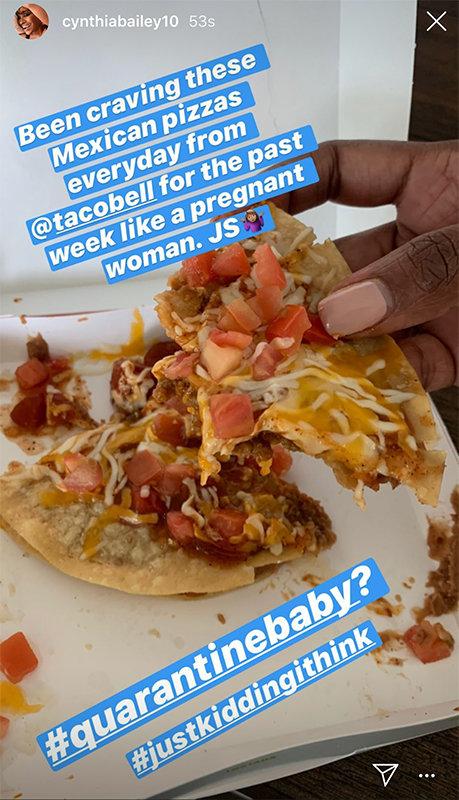 Article continues below advertisement
Aside from the possibility of simply gaining a little COVID weight or the way her body reacts to fibroids, some commenters did point out she's 53 — and it's harder to become pregnant at that age (not impossible, especially with medical advances, but certainly more difficult).
Plus, in the photos Cynthia and Mike shared with People she looks more or less like her normal self. It might have just been the angle, or, TBH, all that wedding food! When you're wearing a tight dress and have nommed on a good meal, wedding cake, and drinks, it's totally normally to get a food "baby."
Many commenters in The Shade Room have pointed that, regardless of what's going on, it's ultimately rude to ask the question about a woman on her wedding day. The important thing is that Cynthia looked happy and she certainly looked beautiful. Cheers to the newly weds!