YouTubers Cyrus and Christina Announce They've Split: "We Broke Up"
Why did Cyrus and Christina break up? The YouTube couple released a new video, which detailed their reason for the split. Here's what they said.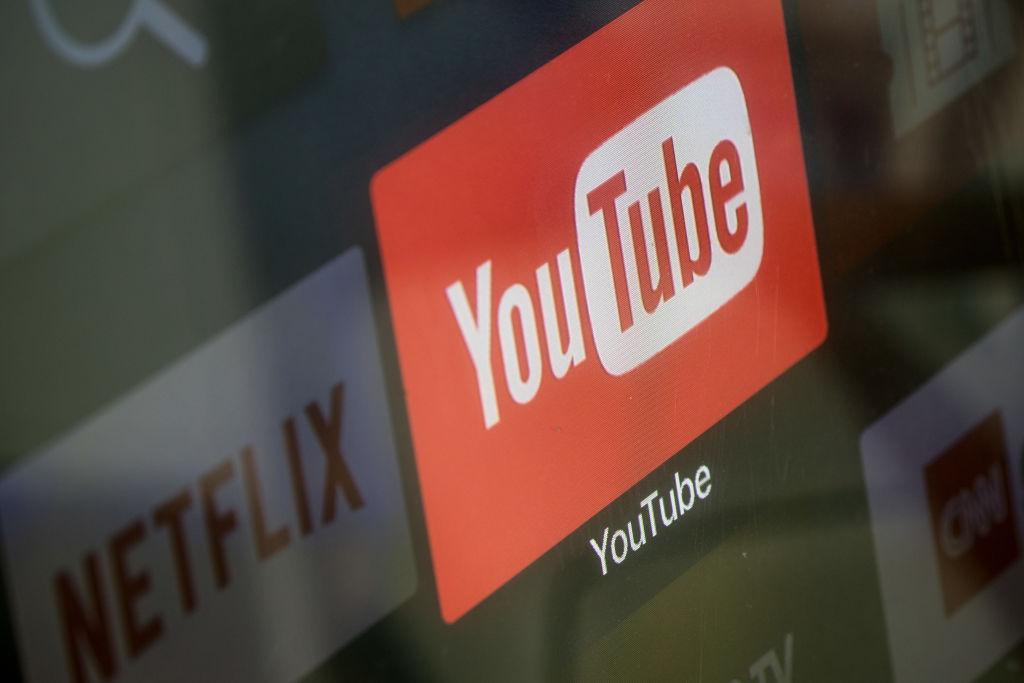 Another YouTube couple calls it quits...
Sorry, Cyrina fans. Cyrus Dobre and his wife Christina Kalamvokis-Dobre have decided to end their two-year marriage. The social media stars released a new video on their joint channel Cyrus and Christina revealing to fans that they broke up.
The couple initially started dating in 2017 and got married in 2018. So, why did they split?
Article continues below advertisement
Why did YouTube stars Cyrus and Christina break up?
"Christina and I are broken up," the former gymnast starts the video by saying. "We're still friends and we still have respect for each other. ... Right now we decided that this is the best decision for both of us. We made this decision together to seperate."
Additionally, Cyrus continues to urge fans to still show love for his estranged wife Christina, responding to criticism, saying she's not a "gold digger" or a "cheater."
While Cyrus and Christina both explained that no one cheated in their marriage, they claimed that the specific reasons on their break up are private, and hope fans can respect that privacy during this time.
"Do not spread hate; do not spread rumors that are not true," Cyrus added.
Article continues below advertisement
If fans follow both Cyrus and Christina on other social media platforms, the pictures of the pair have been deleted. The two both explained in the video why they came to the decision to delete their photos together.
"It's already hard enough," Christina said.
Though the couple both stated that they didn't want to necessarily split, the singer-songwriters also claimed that they "needed it."
The exes are going to continue focusing on their own individual projects and business ventures post-split. Cyrus will continue working on music and Dobre Brothers while Christina will post YouTube videos to her personal channel.
Article continues below advertisement
Fans react to the news that YouTuber Cyrus and Christina split.
After the former couple posted the video to their channel, fans were quick to comment about their split. "It's really sad. I really love both of yous and even more as a couple and I hope you could work things out, but sometimes it's for the best," commented one fan.
Another wrote: "I love you, Christina and Cyrus and I respect whatever decisions that you guy's make together!"
Article continues below advertisement
While some fans may be heartbroken that #Cyrina is no more, others were quick to accuse the YouTubers of making a break up video strictly for attention.
"Video is monetized and just over 10 minutes. You didn't even try to hide how fake money grab this is. So honest and brave," one individual posted.
Additionally, a fan pointed out, "This is a prank only because when Cyrus said this wasn't a prank Christina leaned over and kinda mumbled and said yes it is like if you saw that to..."
Fans continued to flood the comments section with posts about how they believe the "break up" is not a real thing.
"I stopped taking it serious when he said 'It's not a prank,'" another person wrote.
While fans continue to question the authenticity of the YouTube couple's video, one individual generally stated how fed up they were with "break up" videos. "Is this really what YouTube couples do for clout these days? I swear this is like the third couple I've seen do this in the past month," one person commented.
Seriously, are break up videos the new viral trend?