YouTuber Jake Paul Gets Dumped by New Girlfriend Julia Rose — "I'm a F--king Idiot"
Why did Jake Paul and Julia Rose breakup? The popular YouTuber reveals in new video that the couple split, saying, "I'm a f--king idiot."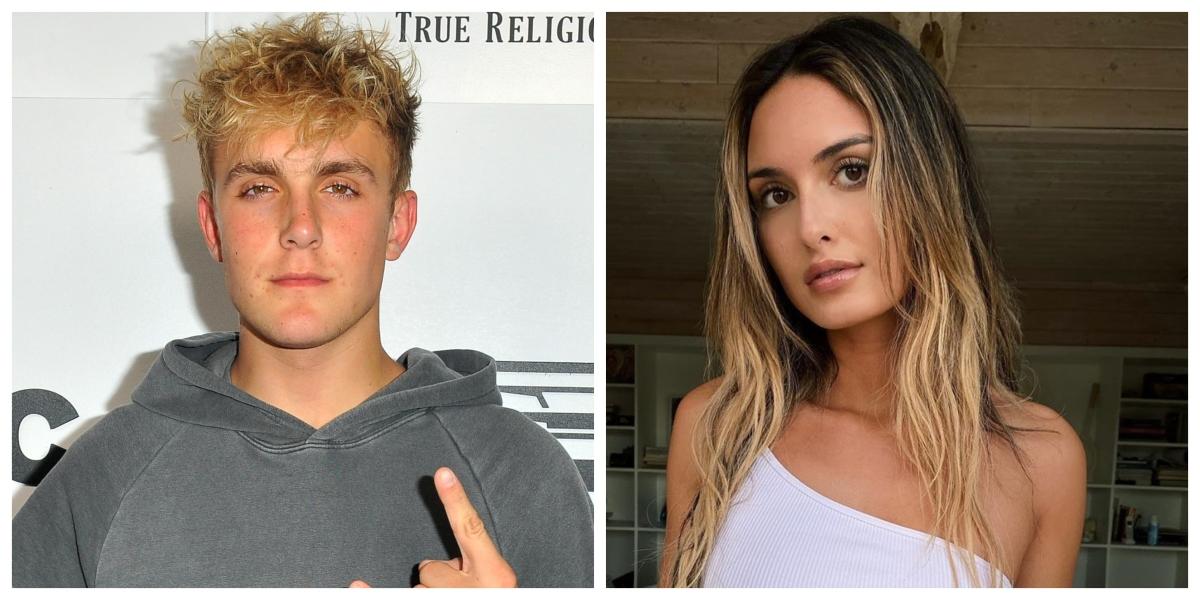 Well, that ended quickly ...
Though Jake Paul's YouTube career continues to be a success, he has not had the same luck in the relationship department. Hot off his split from "ex-wife" Tana Mongeau, the social media star was spotted getting close to model Julia Rose after they were photographed together in February.
Article continues below advertisement
On March 20, he made his relationship "Instagram official" and shared a PDA-filled photo with his new beau. "First video back is out now feat. new jeep - new content - new girlfriend - new life (link in bio)," he captioned the snap.
However, it appears the couple's love affair was short-lived. What caused the rather quick breakup?
Article continues below advertisement
Why did Jake Paul and Julia Rose break up?
"I'm hungover, depressed, and heartbroken because my girlfriend dumped me because I'm a f--king idiot," Jake said on his brother Logan Paul's new vlog. "Julia if you're watching this, please take me back."
He added: "Guys if you're in a relationship, don't take what you have for granted."
In a video shared on Jake's YouTube channel, he explained to viewers that he is currently depressed and enlisted his older brother Logan to help with his mental health. The two decide to head to the mountains to race cars, shoot guns, and do "some man s--t."
In one clip, the influencer briefly mentions his split with Julia, only stating that they broke up and he's upset.
Article continues below advertisement
Though Jake mentioned that he split with his new girlfriend, he did not go into detail on the reason they broke up. At this time, Julia has not addressed the break up on her social media.
But, fans can assume that the former couple will release a video talking about their breakup. Seriously, isn't that what every YouTube couple does nowadays?
Article continues below advertisement
Who is Jake's former girlfriend Julia Rose?
Julia has made a name for herself, being dubbed by the media as the World Series flasher. The model and her close friend Lauren Summer attended the 2019 World Series Game 5 at Nationals Park in Washington, D.C. and as the camera panned to the two girls, they lifted their tops.
Article continues below advertisement
If you didn't recognize Julia from her viral assets, she also appeared on Season 4 of MTV's Are You the One?. The reality star went on the dating show hoping to find love (or fame) and pursued relationships with Giovanni Rivera, Cam Bruckman, and John Humphrey. Though, none of those romances lasted.
Aside from her quick stint on the popular reality dating show, Julia is also the founder of the digital magazine SHAGMAG.
According to the magazine's Patreon bio, "SHAGMAG is an all you can eat buffet of everything you want to know smushed into a magazine. See exclusive and uncensored content of Julia Rose and other up and coming instagram models, find out about the birds and the bees, up and coming masterminds, latest sports stories, and what the actual f--k is going on in the world all in one place. (and yes there will be boobs....plenty of boobs)."