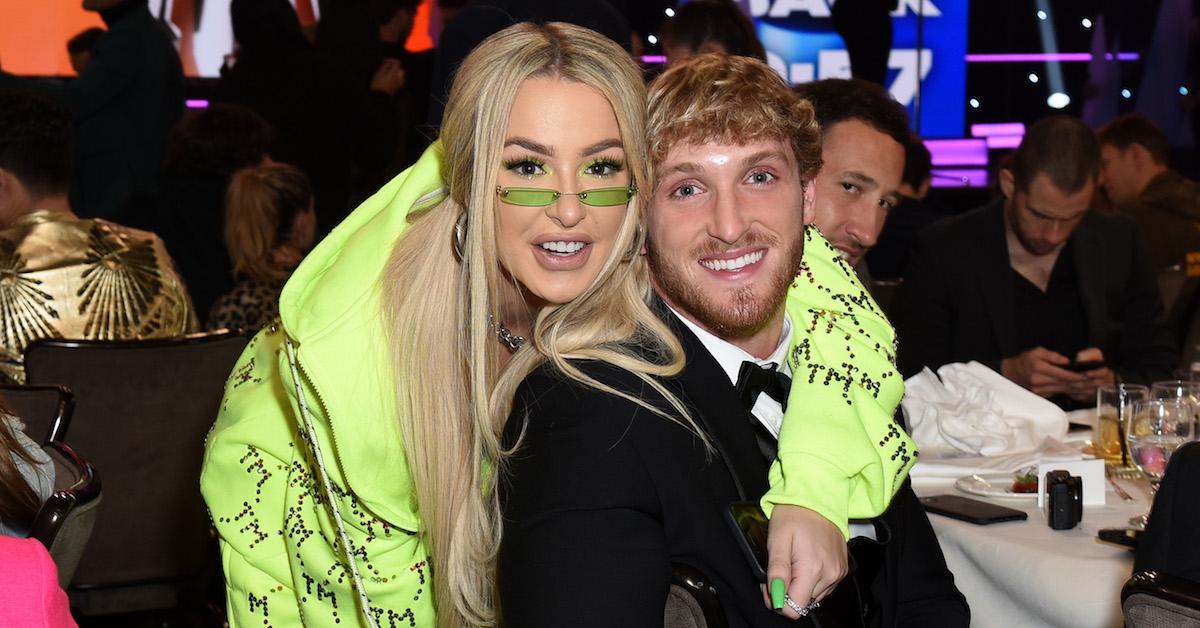 Tana Mongeau and Logan Paul Seemingly Use Each Other for Publicity on Brunch Date
When you're a C-list celebrity trying to stay relevant, who do you call? The paparazzi, of course! YouTuber Tana Mongeau and her (former?) brother-in-law Logan Paul met up for a brunch date in L.A. on Feb. 17 — and made sure to cozy up to each other for the cameras.
Article continues below advertisement
Tana famously broke up with fellow content creator Jake Paul less than six months after the couple held a wedding ceremony in Las Vegas. The marriage wasn't legal, and the pair has continuously been accused of staging the whole thing for publicity. So, is Logan providing a shoulder for Tana to lean on or is he her rebound?
Are Logan Paul and Tana Mongeau together?
We wholeheartedly believe the duo wanted their recent outing to make tabloid headlines and that they flirted for the paparazzi pics, but we doubt there's actually anything romantic going on between the influencers.
Article continues below advertisement
Though Logan was photographed kissing Tana on top of her head, the internet personalities' mannerisms read more like two good friends catching up rather than a pair of enamored individuals.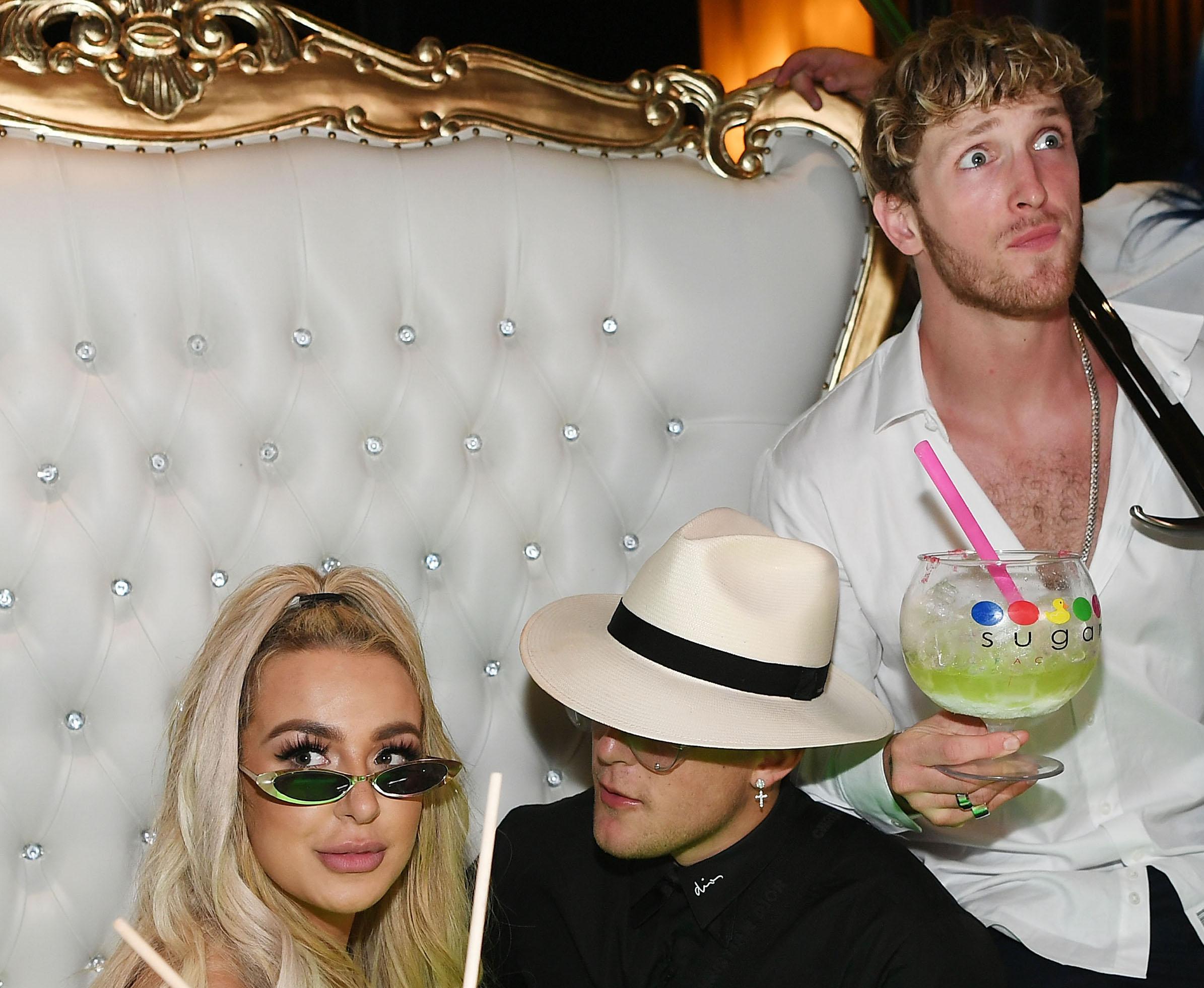 Article continues below advertisement
In an October interview with Business Insider, Logan shared his thoughts on his younger sibling's new wife. "Tana's incredible," he told the publication. "She's like a brother to me, but with boobs. She's adjusting like a finely tuned guitar."
The sentiment was a complete 180 from what Logan had to say following the couple's highly publicized nuptials in July. "I don't know what's going on there," he admitted to KFC Radio at the time.
"I had an opportunity to do the fake relationship. There's no exchange [of money] but you can make money together," he explained, seemingly confirming that the marriage was a ruse.
Shortly before the duo announced their split, Tana told fans she was miserable. "I'm so unhappy with the way my relationship with Jake looks in the public eye and I've done so much pretending that I don't care what I do. So it's my fault," she shared in an emotional YouTube video.
Article continues below advertisement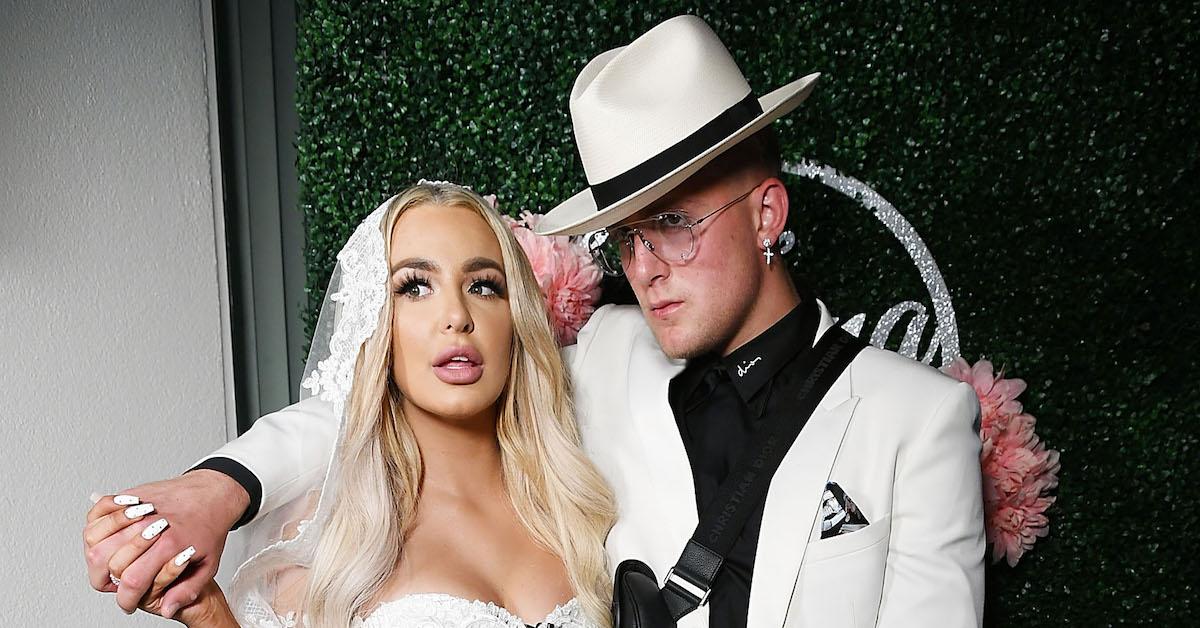 "I loved Jake so much, I still do. But I did so much of being the cool girl and not caring because I wanted to do life with this person and I wanted to see them happy and thrive…" she continued. "I think I just put so much of myself into Jake that I lost myself."
Article continues below advertisement
Tana celebrated being single on Valentine's Day.
In an Instagram post on Feb. 14, the 21-year-old encouraged her followers to show themselves some love. "Whether you're taken, single, or got hoes on roto this Valentine's Day, be your own Valentine first. You can't spread love if you don't embody it," she wrote.
"And f--k a holiday created by Hallmark to tell you what you should and shouldn't have and a bunch of f--king highlight reels posted by everyone trying to convince not only you but themselves that their relationship/life is perfect when it ISN'T!" she added. "Go spread love today even if it's to a f--king stranger."
What a difference a year makes…