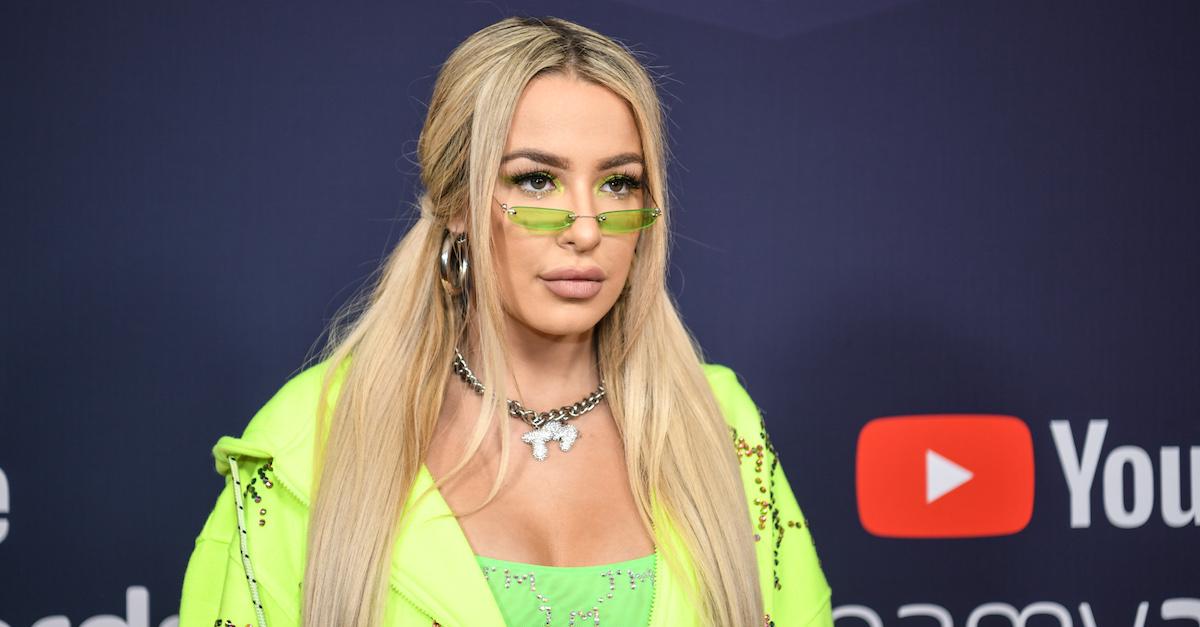 Tana Mongeau Said She Wants Nothing to Do With Her Parents and Has "No Family"
YouTuber Tana Mongeau is known for a few things: her public relationship with Jake Paul, her up-and-down breakup with Bella Thorne, and being unfiltered. But, Tana's fragile relationship with her parents was one of the major focal points of her Christmas special on YouTube.
Article continues below advertisement
Tana opened up about her strained relationship with her parents in her holiday special for MTV's Tana Turns 21 on YouTube. It's not the first time she's talked about being at odds with her family, but it was certainly a vulnerable moment for the otherwise confident vlogger. Who are Tana Mongeau's parents? Read on to find out her complicated history with them, why she said she has "no family," and how she heartbreakingly said she's really the parent in the relationship.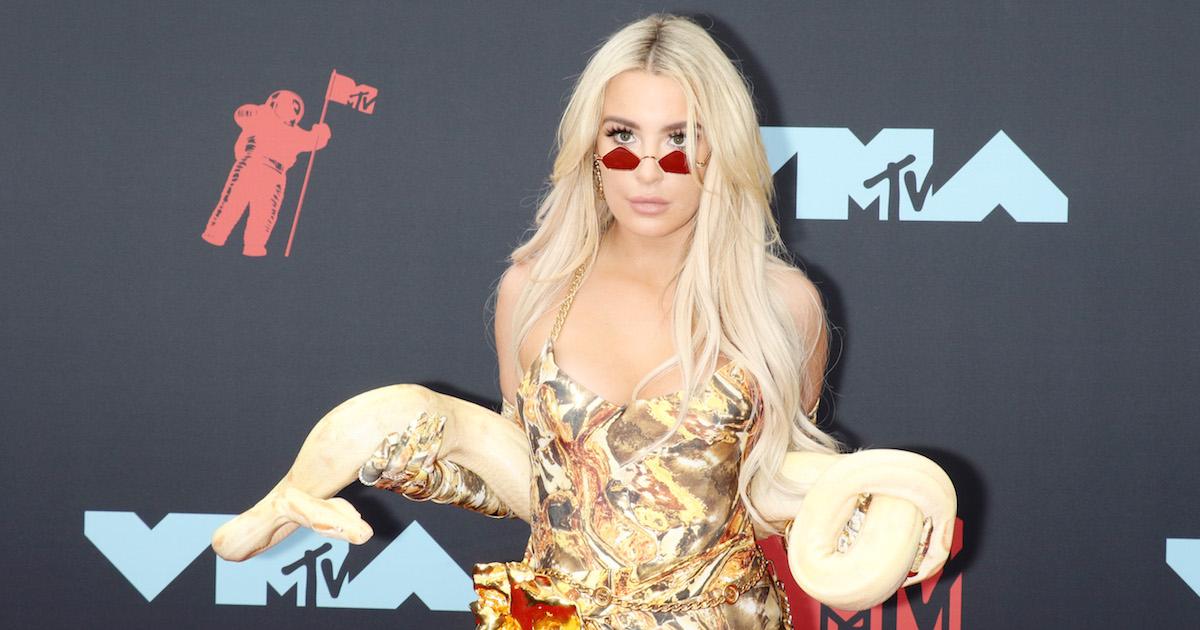 Article continues below advertisement
Here's what Tana Mongeau said about her parents in her MTV special.
While the holidays are generally a time for family reunions, Tana noted in her holiday special that things are not good between her and her parents. When doing a Christmas card photo shoot with a few of her friends, Tana began discussing her lack of holiday plans.
When pal Natalie Bohling mentioned that she was going home for Christmas, Tana wondered what it would be like if she had a closer family.
"Home, what's that like?" Tana asked in a joking manner.
"If I go home to my family for Christmas, then I have to do everything," Tana revealed. "And I don't want to do that. I'm 21."
When her friend, Ashly Schwan, asked what that meant, Tana explained that she'd be the one in charge of getting everything together for the holiday, including decorating, buying presents, cooking, and putting up the Christmas tree.
Article continues below advertisement
"I grew up in Vegas with two parents who were completely unfit to be parents, and I still in so many ways just want nothing to do with them," she said. "I don't know where I'm going for Christmas."
Tana also said she likely wouldn't be spending the holiday with her "husband" Jake Paul and his family.
"It's such a blessing having no family," she joked. She ended up spending Christmas with friends Imari Stuart and Isabella Fusco.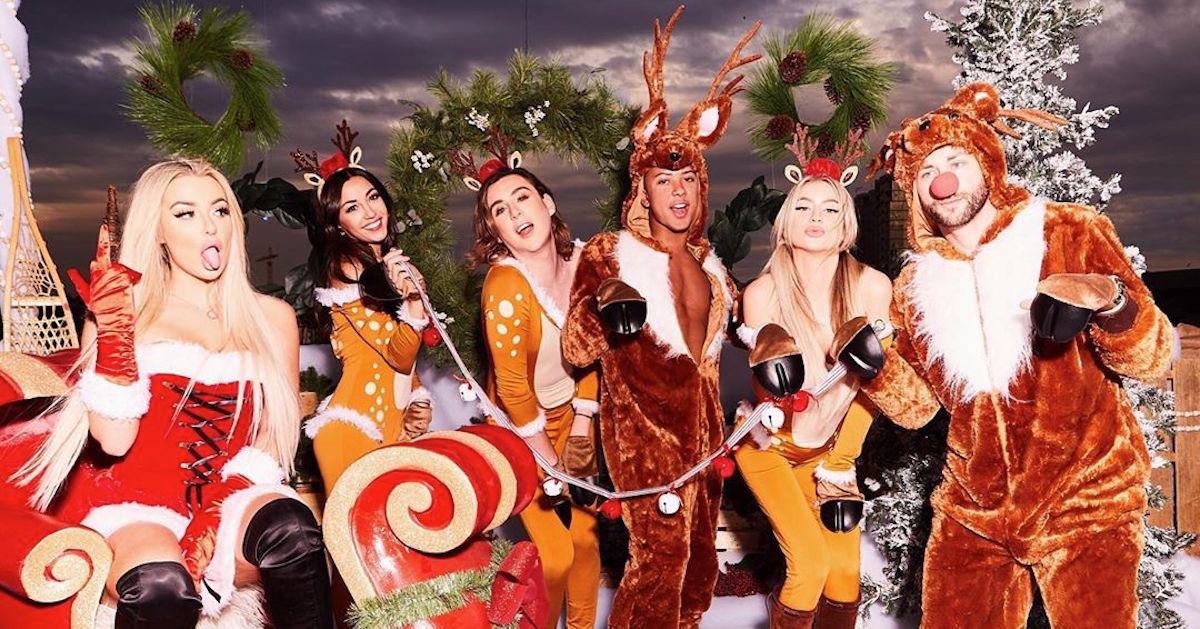 Article continues below advertisement
Later in the episode, Tana spends time with manager Jordan Worona's family for their Hanukkah celebrations. While ice skating with his family, Tana discussed how her unconventional upbringing made her feel unprepared for traditional holiday activities.
"Family outings were always really s--tty growing up," she said. "I feel like my dad was really, really peak-level embarrassing, whether he was screaming at me or just cheap and rude. My mom would have never gotten dressed or been ready at a normal time, or gone ice skating. It's something my family never would have done, so I do feel really uncomfortable in that regard."
Article continues below advertisement
After seeing Jordan's parents together, she noted that her own parents' marriage is quite different.
"Hell would freeze over before I saw my parents happily holding hands and ice skating," she said.
Article continues below advertisement
Who are Tana Mongeau's parents?
Tana's sad admissions about a dysfunctional childhood had viewers wondering what happened between her and her parents, Rick (who also goes by Cowboy) and Rebecca Mongeau.
From what Tana has said about them in the past, the family moved around Vegas when she was a kid, and she is an only child. She said that her family sometimes lived in dangerous areas, and that her dad often dug through the garbage for things to bring home.
Article continues below advertisement
Rick had a swimming pool cleaning business when she was growing up, and she also said that he was a Vietnam War veteran. She also said her mom rarely left the house when she was a kid because she had extreme social anxiety.
She also described her parents as "older," and how her dad was overly embarrassing with her friends and fans.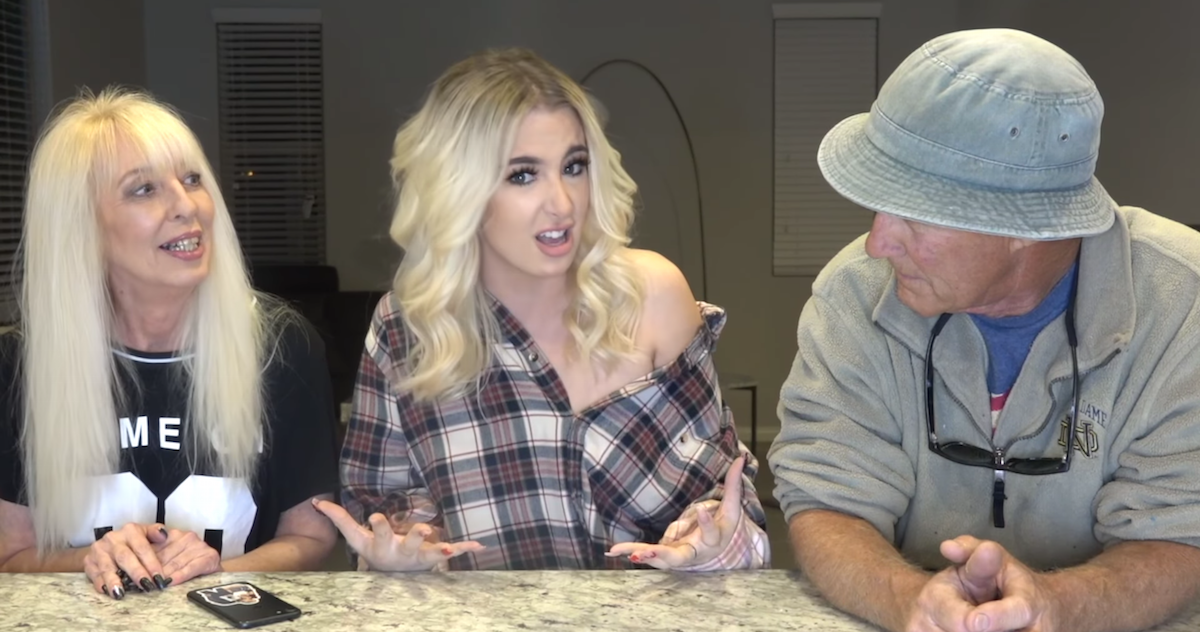 Article continues below advertisement
Back in 2017, Tana featured both of her parents on her channel. She filmed their reactions to her song "Hefner," and they showed their support for both the song and the video. In 2018, Tana posted a video entitled, "finally opening up about growing up/my insane dad," and she began discussing their issues.
In the video, she talked about how her relationship with her parents had improved, but that she wanted to talk about some of the crazy stories from her childhood and how her mom and dad exhibited "not good parenting skills."
In the nearly two years since her confession video about growing up with her dad, it's clear that things have gotten more strained between Tana and her parents.
Article continues below advertisement
Rick and Rebecca weren't present at her "wedding" to Jake (whose own mom was in attendance). Jordan walked her down the aisle instead.
Watch Tana figure out her holiday plans, and discuss how she grew up in her MTV special Here Comes Tana Claus.