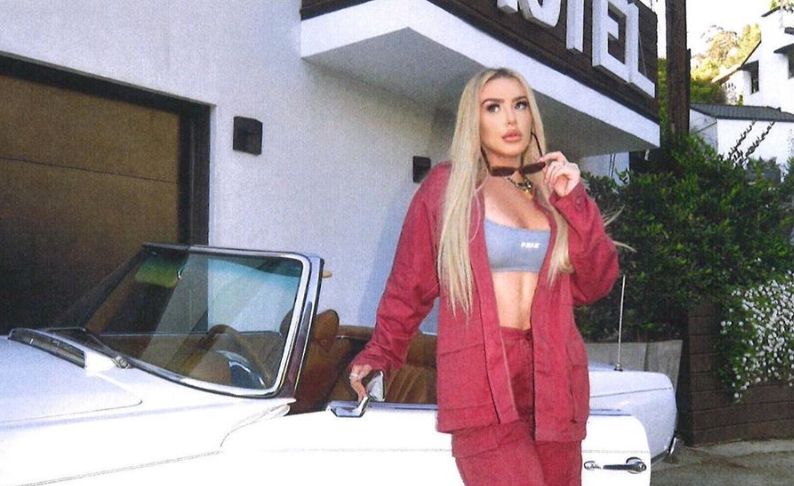 Tana Mongeau Hints That She Has New Music on the Way
YouTuber Tana Mongeau is probably known best for her whirlwind romance and elaborate "wedding" to controversial YouTuber Jake Paul, but outside of their relationship (which just ended, FYI), Tana is known for her storytime videos and her music. She's been releasing songs randomly, sometimes without much lead-up before they drop.
But does Tana have a new song on the way? And will there ever be an album?
Article continues below advertisement
When is Tana dropping a new song?
It's a new year — which means it's time for some new music. While there haven't been any specific teasers yet, we know that Tana has been hard at work in the studio.
On her Instagram, she shared a TikTok of two girls dancing to her rap song, "Hefner," which she released in 2017.
"I'm relevant for five more min!!!" she joked in the caption. "Ahhhh new music soon!"
It looks like she's not done making music yet and has more in the works for us.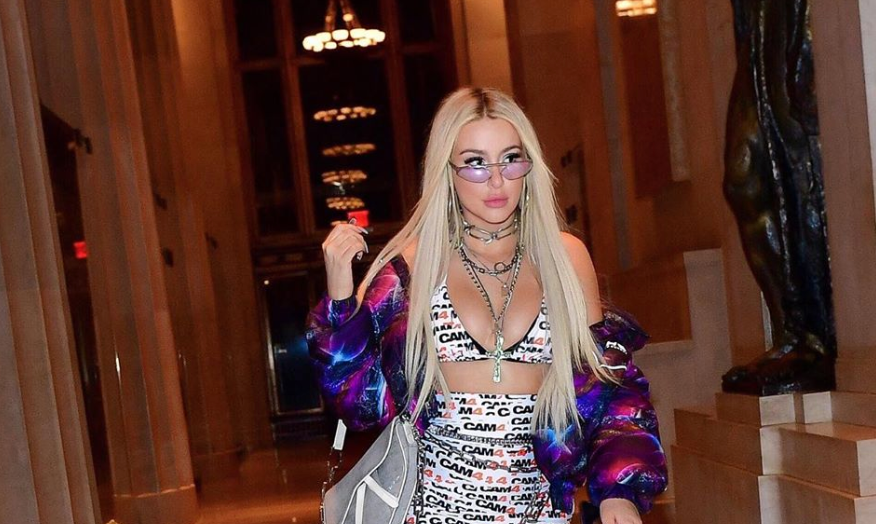 Article continues below advertisement
Tana didn't let on when specifically she would be dropping a new song, but knowing her, it's likely it'll come at a moment's notice. She doesn't do too much promotion leading up to a new song, letting her music promote itself.
Article continues below advertisement
Will Tana release an album in 2020?
Tana hasn't let on as to whether or not she's planning to drop a full-length album. Could it be that the "new music" she's promising includes an album?
We think it's unlikely that there's a whole album coming soon, mostly because a lot of her singles have been one-offs and sporadic when they drop. She also doesn't talk much about releasing a full album, so it might be that her only music releases will be singles.
That said, it's possible she might drop an EP instead of a full-length album, and if she did, it would likely include some of her previous tracks, but we'll have to see what she decides to do.
Tana has the resources to produce an album, though. She's close friends with Elijah Daniel, who goes by the stage name Lil Phag. He's released two full-length albums, as well as a series of singles. Tana has even appeared on some of these tracks. If she wants to drop an album, we know who she can talk to.
Article continues below advertisement
Tana has five singles out now.
Tana's first song that she ever dropped was "Hefner," a play on wanting to be like Hugh Hefner instead of the Playboy bunnies. When she dropped the single in 2017, the music video featured her then-girlfriend Bella Thorne. The pair broke off their open relationship in February 2019.
That same year, Tana released another song called "Deadahh," which she collaborated on with Lil Phag and Dr. Woke. The song appeared on Elijah's first album God Hates Lil Phag.
Tana had two more appearances on Elijah's God Hates Lil Phag album, on "Clout 9" and "Four Loko" in 2018.
Tana released two more singles that year, "W," and "F--k Up," but only one in 2019: "Facetime." It's possible that her delay on releasing new music means there's something bigger coming our way, but we'll have to wait to see what she drops.