This Dad Put on His Daughter's Short Shorts to Show Just How Short They Were
A dad was willing to get silly in order to prove a point to his daughter about just how short her "old" pair of short shorts were.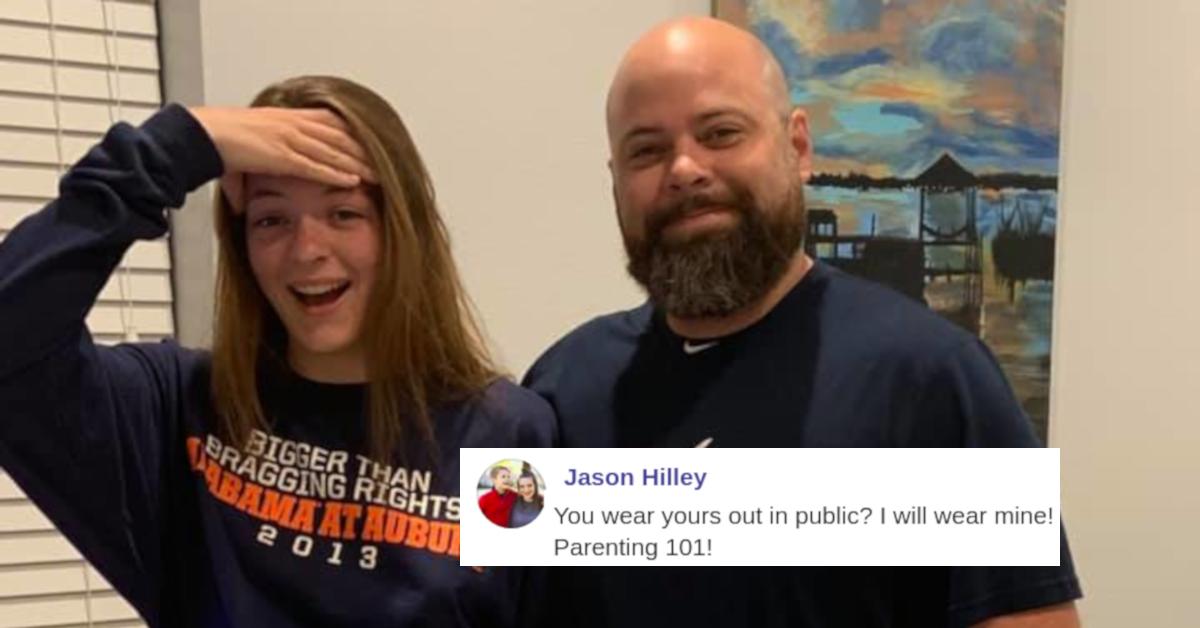 A dad, trying to prove a point about the length of his daughter's shorts, decided to get a little extreme in his modeling demonstration.
The world of clothing for women, especially for young girls, is a bit of a quagmire. From inconsistent sizing between different brands to companies and clothing labels constantly pushing "girly" designs and graphics on young women, the clothing industry has its fair share of problems.
Article continues below advertisement
Things get even weirder when children are beginning to transition into adulthood. Teenagers try to "grow up" in different ways. For me, it was shirking all the "kiddy" stuff, like TV shows, books, music, and movies that my other friends were still enjoying. I thought that having more "grown-up" tastes would make me a grown up.
For others, it was "dressing" like an adult and some translated that into wearing things that are a bit more revealing.
Article continues below advertisement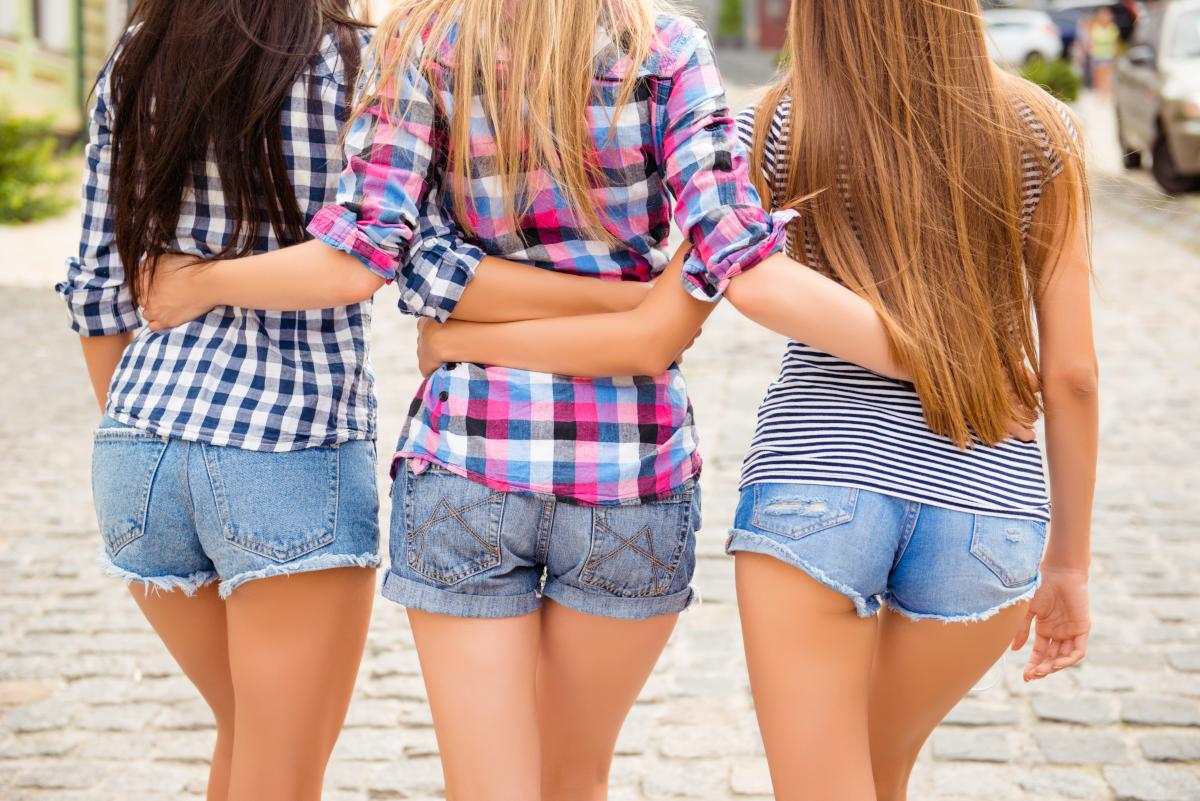 As a parent, when you see your kids "growing up too fast" you're going to want to naturally slow the roll so they don't get in over their heads. For Jason Hilley, that meant ensuring his daughter wasn't wearing booty shorts that allowed too much to hang out.
Article continues below advertisement
To demonstrate just how much was "hanging out" he decided the best approach was to wear a pair of booty shorts himself and let his daughter judge just how much was left to the imagination.
It's better than just lecturing her about the "evils" of wearing high-cut Daisy Dukes I guess. You can decide for yourself if it was an effective teaching moment by watching the video below:
Article continues below advertisement
People loved how Jason just sauntered right in there and started showing off his gams, while others were aghast at the thought of their own father coming into their room and pulling the same stunt.
Personally, I've seen my pops walking around the house in his briefs before, so I don't think this would have the same effect on me. Then again, no one was recording the whole ordeal.
Article continues below advertisement
It turns out Jason wasn't the first dad to "shame" his daughter into wearing longer shorts. Utah papa Scott Mackintosh posed for a series of wonderful photos after he asked her to wear slightly longer shorts before going out to dinner.
He wasn't too happy with the way she responded, so he decided to take matters into his own hands.
Article continues below advertisement
His wife, Becky, posted about the interaction on her blog: "I heard my wife ask our daughter if she would please change into some longer shorts before leaving [for dinner]. She said NO! Instead of turning her response and disrespectful attitude into a major battle, I decided to make a 'small' statement on how her short-shorts maybe aren't as 'cute' as she thinks!"
Article continues below advertisement
As it turns out, their daughter wasn't impressed with Scott's little stunt and even posted to her Tumblr account about it with this sarcastic caption: "My mom told me to change my 'slutty' shorts before we went to dinner. I said no. So my dad cut his jeans to fit in."
What do you think? Should dads be concerned about their daughters growing up too fast and putting the kibosh on booty shorts that expose too much booty? Or is it none of their business?