"Did I Make a Huge Mistake?": Dad Won't Let Daughter Take Time off School to Grieve Mom's Death
A man reveals he didn't let his daughter take time off of school to grieve the death of her mother. Here's what the internet had to say.
When a loved one passes away, a family usually comes together and supports one another. However, that doesn't seem to be the case for this man and his teenage daughter in the wildly popular "AITA" subreddit.
Article continues below advertisement
In June 2023, a man took to the popular subreddit to explain a recent decision he made regarding his teenage daughter. The original poster, who goes by the handle u/TerribleTurnover2444, said he didn't let his daughter take time off school to grieve her mother's death. Read on for more details.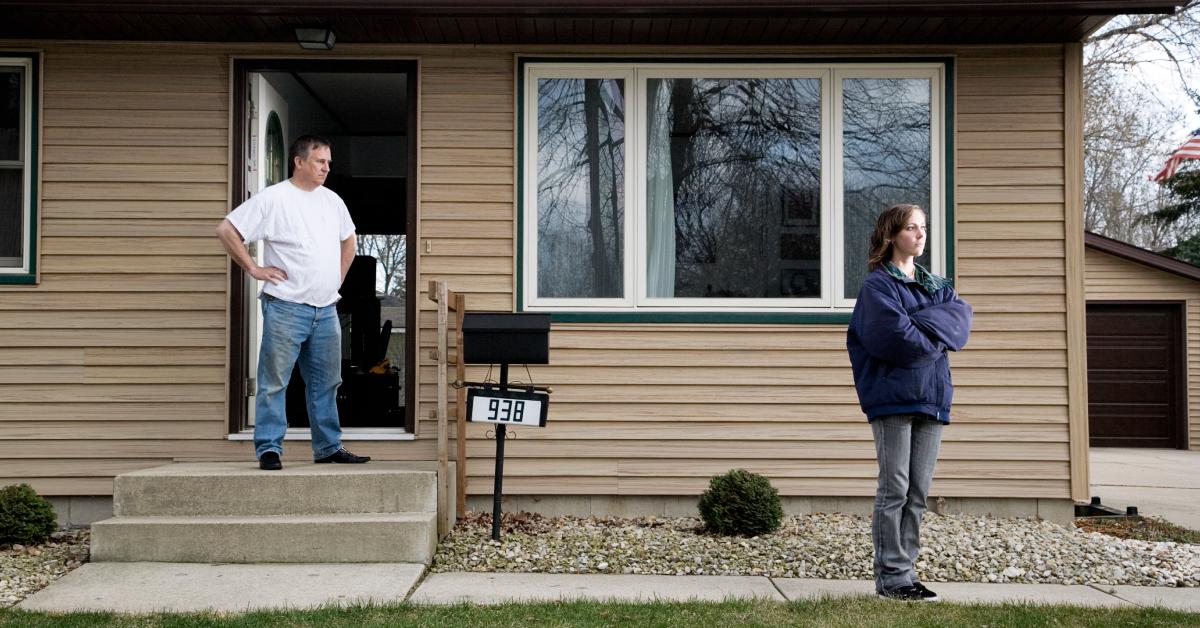 Article continues below advertisement
A dad didn't let his daughter take time off school to grieve her mom's death.
The man first provided context, stating that life has been incredibly difficult for him and his daughter since his wife's (and her mother's) passing. He added that dealing with his own grief while trying to provide for his child has been a challenge, noting that she's been "extremely distraught."
"I can see how much she's struggling emotionally," the OP explained. "However, when she asked me for time off from school to process her grief, I ended up prioritizing her academic performance instead."
Article continues below advertisement
The OP said he's always been a "stickler" for school, and his daughter is someone who excels in her studies. So, when she approached him and asked for a break to process her grief, he "couldn't help but think about how it would impact her grades and future prospects."
Article continues below advertisement
The man claimed he was "concerned" that missing school would result in her grades dropping and ruin her chances of getting into a good college. So, instead of allowing his daughter to take time off, the OP "suggested that she continue attending school" because "maintaining a routine and focusing on her education" would keep her on track.
As expected, the OP's daughter was absolutely devastated; she accused her dad of "not caring about her feelings and prioritizing her school performance over her emotional well-being."
Article continues below advertisement
Reddit urged the OP to allow his daughter time to grieve.
The viral post instantly racked up hundreds of comments, with fellow Redditors sharing their thoughts on the situation and deeming the OP the a------. The top comment, which received over 28,700 upvotes, advised the OP to get his teen daughter's teachers involved while she takes time off to mourn.
Article continues below advertisement
"YTA. She needed time to grieve. A couple of weeks out of school won't ruin her academic results," they wrote. "I know this is hard, and I am sorry for your loss, but you need to stop being lazy. Get her teachers involved and make sure she can take the rest she deserves while staying on track with school."
Another replied, "She'll [still] get into college even with taking a few weeks off. Focus on her long-term well-being and not short-term academics. Yes, get her teachers and the school staff involved. Your daughter would also likely benefit from counseling or a support group. She is asking for help. Give it to her."
Article continues below advertisement
"She lost her MOTHER TWO WEEKS AGO. She deserves to have that time off!" said a third Redditor. "It's not like she's bulls------- for no reason. She, at 16 [years old], has to cope with the fact that her mother won't be there to help her get ready for prom, graduation, or college formal ... she won't be there for her one-day wedding, or if she has kids, the[ir] births. She's struggling with the fact her mother is GONE. You can get remarried, she can't get another mother."
Article continues below advertisement
Others told the OP that although his daughter is going to school, her grades will still suffer: "As a teacher, I can tell you that she's not learning or processing anything," someone explained. "You're actually jeopardizing her academics right now since she's distraught and distracted."
Article continues below advertisement
Another Redditor added, "I understand your concerns that her academic performance may slip, but to be honest, if she isn't allowed the time she needs to grieve, her grades are going to slip anyway. And moreover, if they do, that's OK. She will have a future anyway, even if she gets bad grades at this point."
"Her grades are going to slide. That is inevitable. It is part of grief. So plan for it," another person commented. "If you pick on her for that inevitable thing you are an a------."