Drunk Married Man Starts Harassing Young Woman at Bar: "You Have a Lot of Fat"
While dining out alone, one woman was approached by a drunk man. He harasses her, which makes her uncomfortable. Then he comments on her body.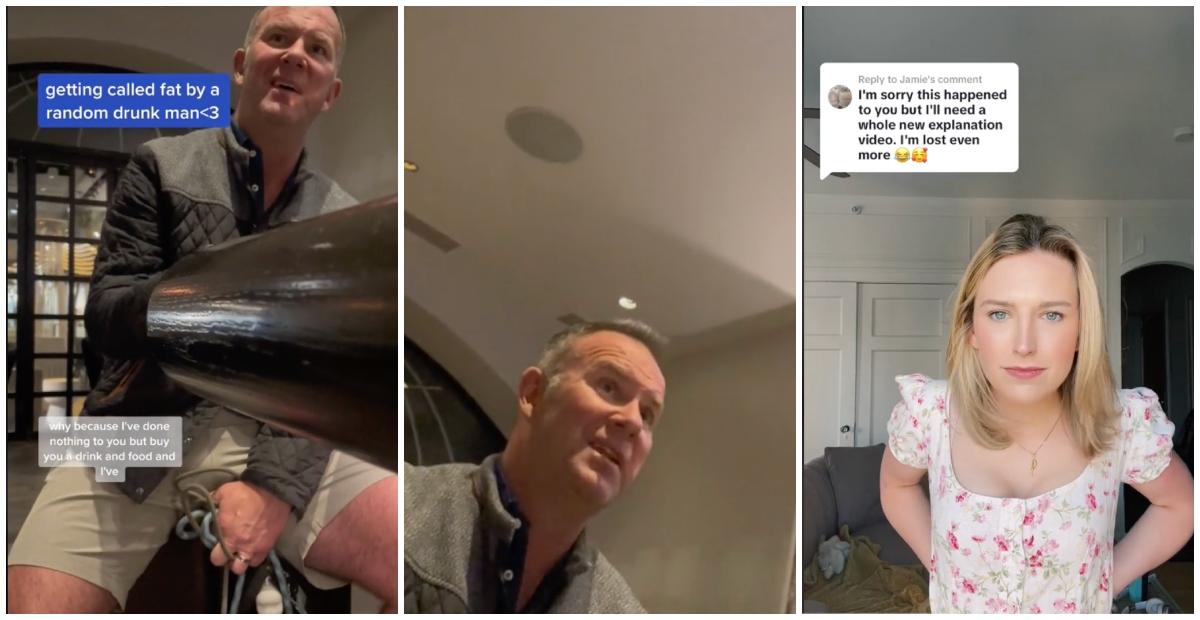 That awkward moment when you're just minding your business, and someone starts talking to you at the bar. I'm sure we've all been in a similar situation before.
Article continues below advertisement
It's suffocating, creepy, and all we want is nothing more than for them to go away. One woman recently took to TikTok to share her experience with a drunk man who started harassing her while she was out alone.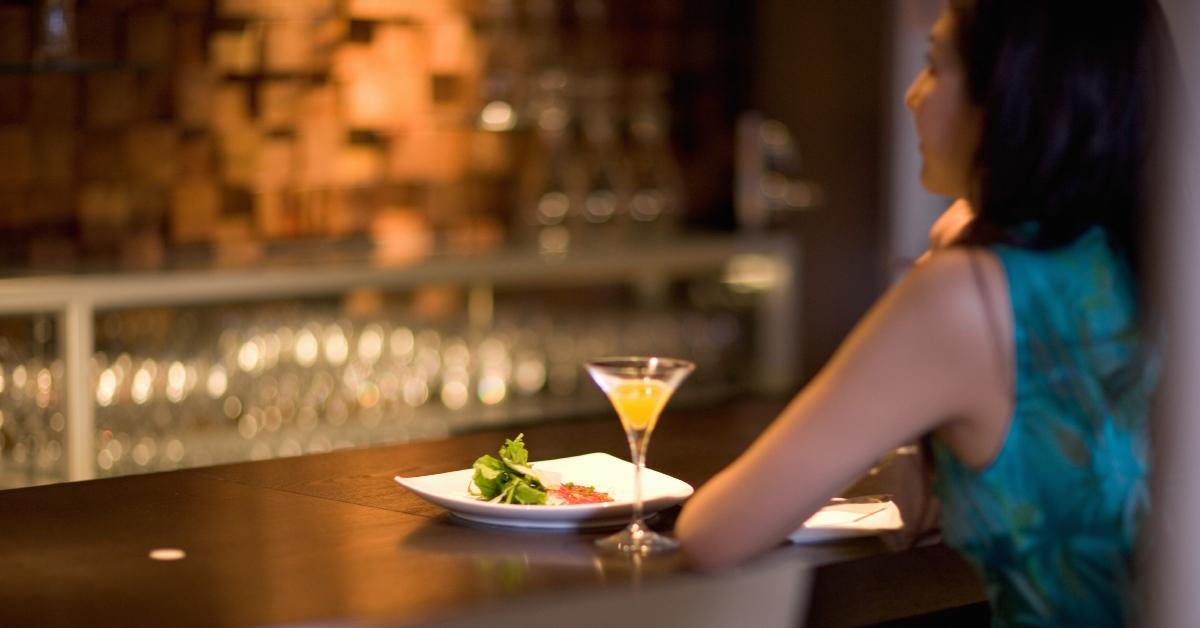 Article continues below advertisement
A drunk man got escorted out of a bar after harassing a woman.
TikTok user @mntl_illee shared a video to the platform that she had filmed of a drunk man interacting with her. "Getting called fat by a random drunk man," she wrote in the copy.
Article continues below advertisement
The man, who she said introduced himself as Tom, is heard saying to @mntl_illee, "I've done nothing for you but buy you a drink and food" at the beginning of the video.
Tom seems frustrated with @mntl_illee because she didn't answer his question, "What's the difference between voting rights between 100 and 200 years ago?"
Then, out of nowhere, Tom says to her, "You have a lot of fat around there," pointing to her midsection. @mntl_illee replies, "You have food on your face."
He responds. "Cool, I'm good. I have two dogs, two kids, and a wife." Tom then calls her fat again, to which she reminds him that he still has food on his face.
A man who appears to work at the restaurant comes over and asks Tom to relax. He was escorted out of the restaurant, according to @mntl_illee's caption, but she didn't video that part.
Article continues below advertisement
In the comment section, users seemed to be very confused about what happened. Thankfully, @mntl_illee made another video. Commentors on TikTok wanted more details.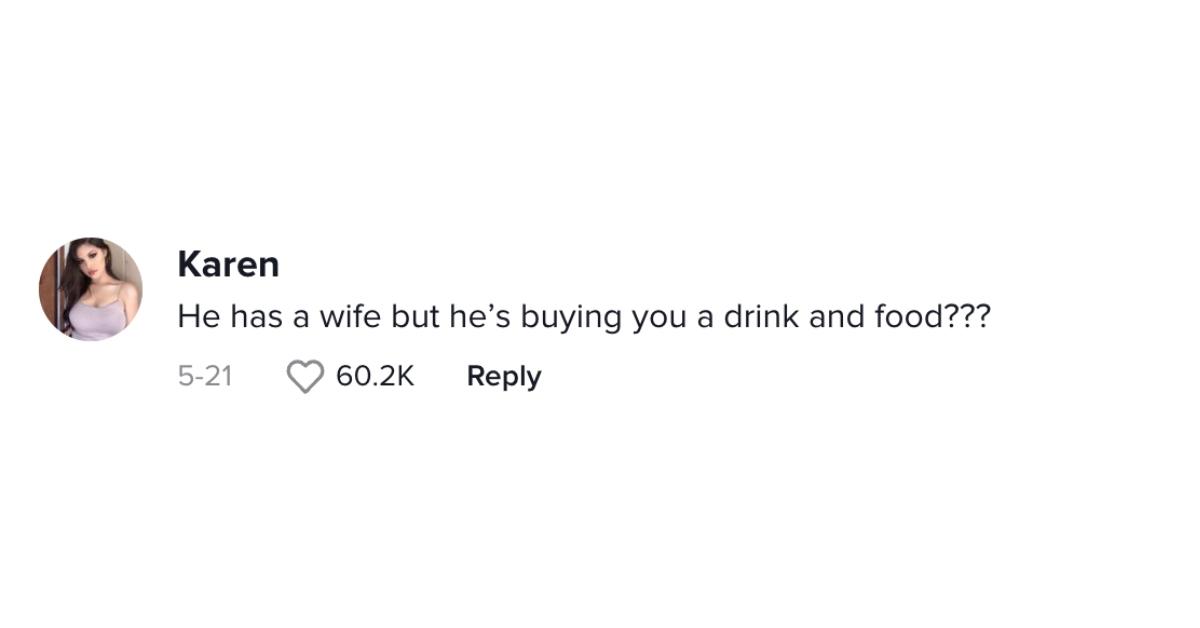 Article continues below advertisement
That said, @mntl_illee ended up making a follow-up video, in which she claimed that "this interaction didn't make any sense. So there's like not going to be a logical explanation to what happened."
Article continues below advertisement
She also clarified that she was not on a date with Tom.
@mntl_illee explained that he didn't even buy her food, as he alleged. @mntl_illee bought her own food. Meanwhile, he ordered a large amount of food for himself and offered her some, which she declined.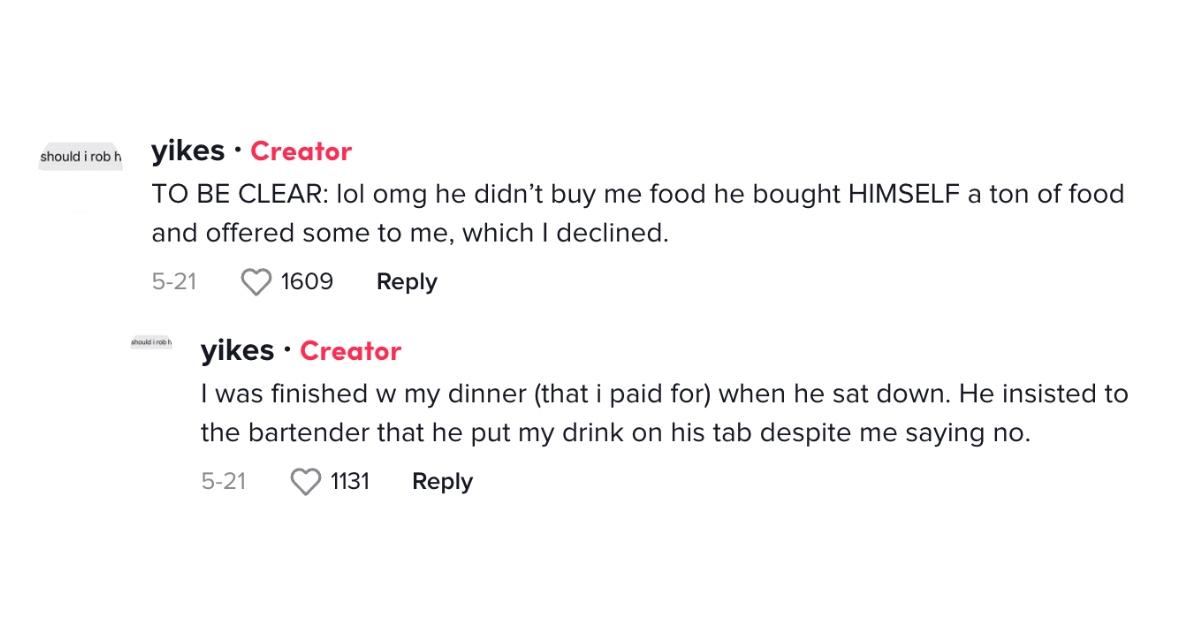 Article continues below advertisement
She also explained that she went to the restaurant alone after work and sat at the bar for wine and a bite to eat. He came in after she finished eating and started talking to her.
However, it was very much not a two-way conversation. It was just Tom talking at her. And while the whole thing was weird, @mntl_illee claimed that it was only in the last five minutes of their chat that he started getting out of hand, which is when she took her phone out to record.
Article continues below advertisement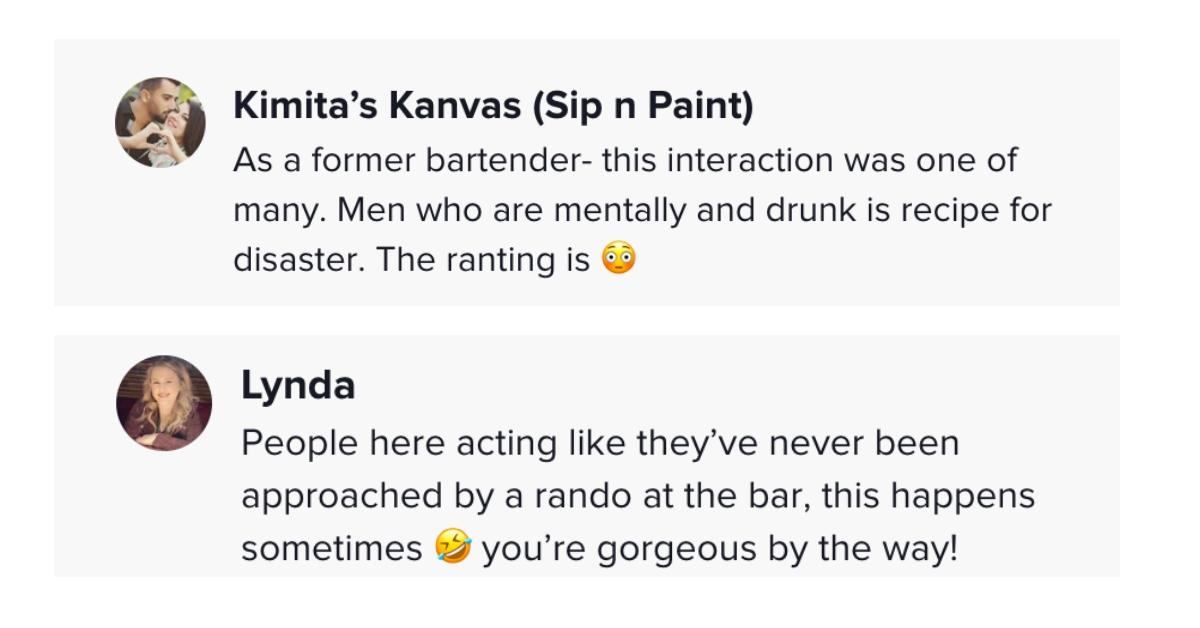 A few people noted that interactions like this happen far too often at bars. Others couldn't believe someone like Tom had a wife and kids.
All we can say is that we're sure Tom's wife wouldn't be too happy to learn her husband got drunk, harassed another woman at a bar, and felt the need to sling insults.