Daughter Gets Tattoo of Her Dad's Famous Words "You Need Me, You Call Me" in His Handwriting
TikTok star Billy Vsco was surprised in the best way when his daughter got a tattoo inked in his handwriting that read "you need me, you call me."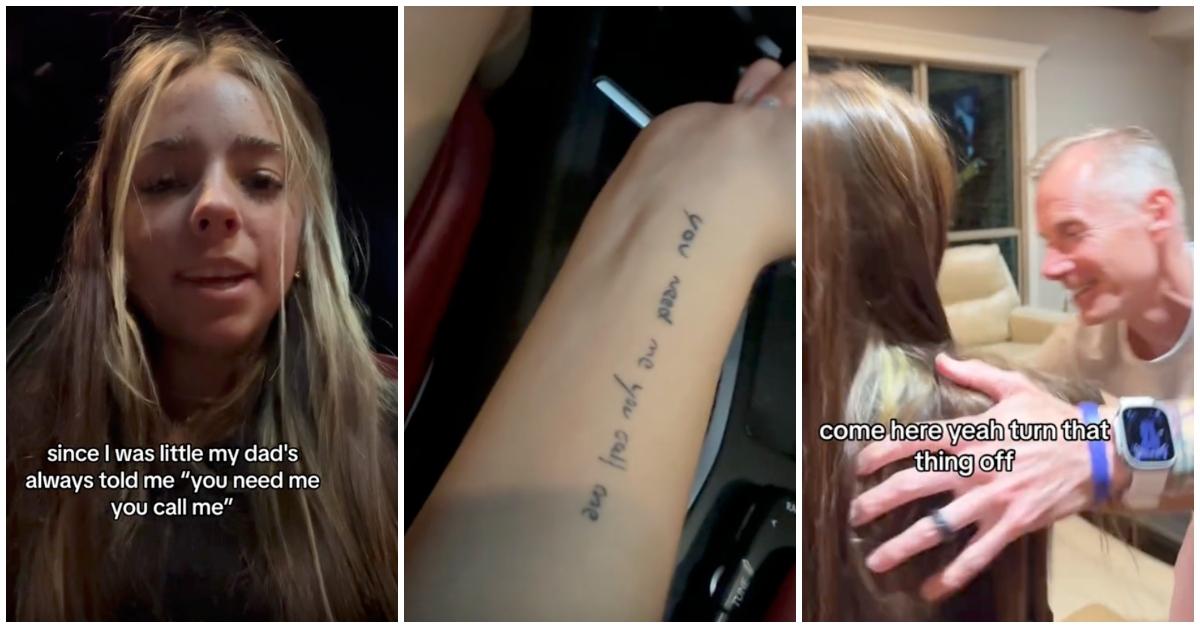 If you're on TikTok, you may be familiar with Billy Vsco (real name Billy Perry). The social media-savvy pastor is the definition of a family man and often shares parenting advice as well as sketches and skits starring his kids. He has one son, Darrion Perry, and two daughters, Dru and Kenna Perry. His wife is Lyndsey Perry.
Article continues below advertisement
Recently, Billy's daughter Dru did the sweetest thing in his honor, and the doting father couldn't help but share it on his TikTok page. Keep reading for the meaning behind the tattoo.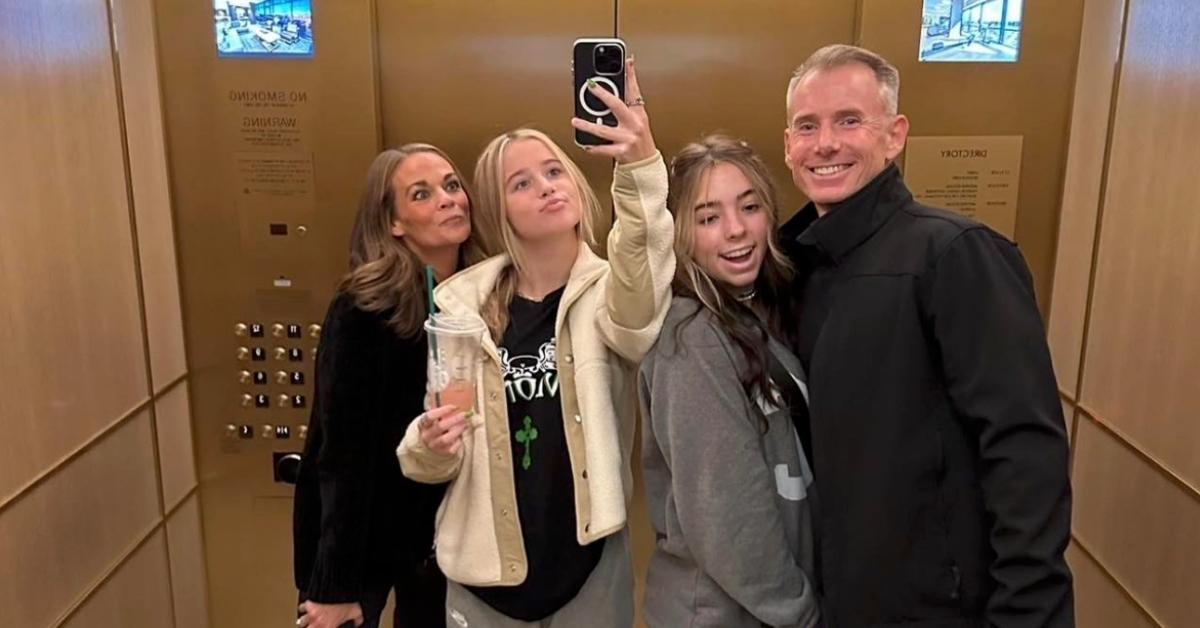 Article continues below advertisement
A daughter got a special tattoo in her dad's handwriting to honor him.
Billy shared a sweet video Dru filmed of her showing him a tattoo she had recently gotten.
"Since I was little my dad has always told me 'you need me, you call me.' So the other day I had him write it down so I can get it tattooed," Dru said as she revealed the phrase written vertically up her inner arm.
She continued: "So now I'm going to show it to him and see his reaction."
Article continues below advertisement
As Dru shows her dad the fresh ink, he asks her if it's real. When she tells him that it is, tears start to well up in his eyes. "Turn that thing off," he said, but it was already too late. The heartwarming moment had been captured. He hugged his daughter tightly.
In the comment section, folks were moved by Dru's sweet gift to her father. They also had a lot of praise for Billy.
One user wrote: "I'm crying this is so sweet."
Another said: "Billy is the dad we all need."
Article continues below advertisement

Others shared similar stories about handwritten tattoos they had gotten to honor someone else. "I did the same [with] my mom but I took 'te amo' from a letter she wrote me," read one comment.
Article continues below advertisement
Another user said her dad always said "we are here for each other no matter what." That said, she got the latter three words inked on her.
A third user noted they had plans to get a handwritten tattoo soon in honor of their late brother. "Seeing people get handwriting tattooed makes me so excited to get my big brothers name in his handwriting tattooed (he took his life in 2019)."
In another one of Billy's videos, followers can actually see Billy honoring his "you need me, you call me" promise when it comes to parenting his children.
In the video, it shows one of his daughters on the phone. The text above her reads: "Hey dad I'm at the party and we've all been drinking. Can you come get me?"
Article continues below advertisement
He responds: "You know our deal. I'll be there no questions asked (right now)." In his caption, Billy explained: "Questions and consequences can come later, for now we get her home safely."
Article continues below advertisement
Billy used to be a former professional football arena player. He has also broken the Guinness World Record twice.
Many people don't know that Billy actually used to be a professional football player. From 2002 to 2004, he played for the Los Angeles Avengers of the Arena Football League as a wide receiver and kick returner. While he was a very talented player, he retired in 2004 to pursue a career in ministry.
However, Billy never stopped playing for fun. In fact, he has broken the Guinness World Record twice. The first time was for most trick shots made in one minute. Billy also broke the record for the most 40-yard field goals made in one minute.