This Dad Lets His Daughter Bully Him, but One of These Days Maybe He'll Stand up to Her
This dad lets his daughter bully him, and it's the one time we can confidently say that it's kind of OK to be a bully. Check out this rad dad.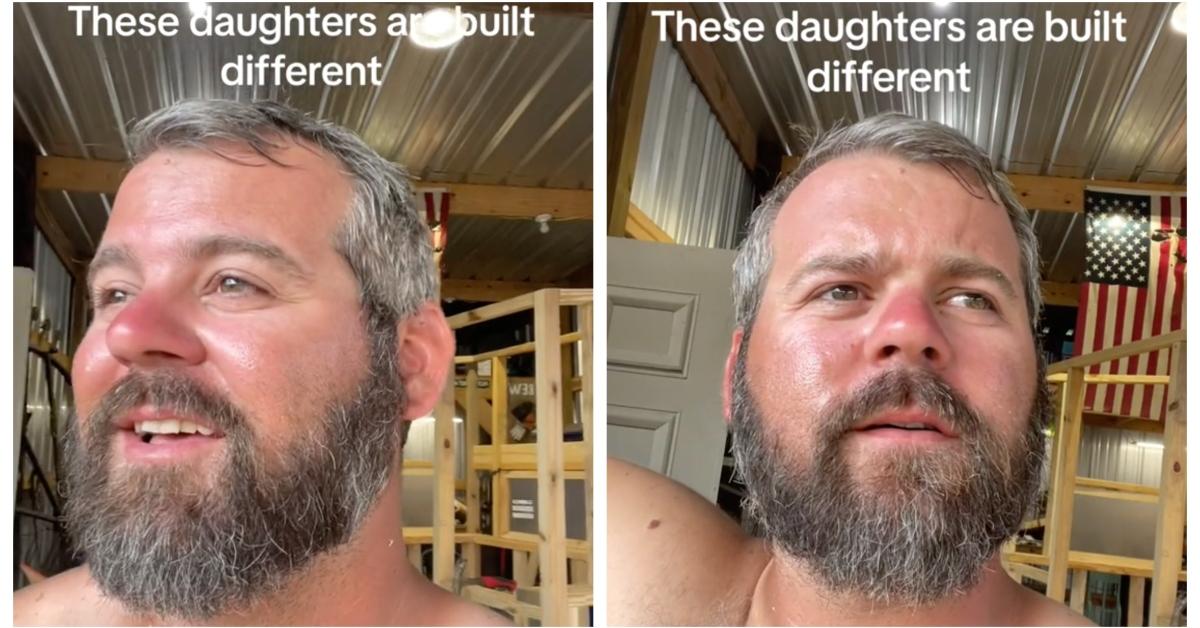 There are a lot of strange conversations around fathers and daughters. Sometimes bizarre messaging comes in the form of an unhinged t-shirt that says something about weapons, and protecting their child's virginity in a way that feels pretty gross. Then you have known philanderer John Mayer telling fathers they need to be good to their daughters, presumably so they don't grow up and date him. Rarely is anyone saying something relatively sane about dads and daughters.
Article continues below advertisement
For Nick Connell, who appropriately goes by @nick_connell on TikTok, he is sharing details about his daughter and how she kind of bullies him, but not in a bad way. Essentially he happily gives in to most of her requests, whatever they may be. Back in my day, that was called spoiling, but I guess it's been flipped and rebranded into children tyrannizing their parents. So, what has Nick's daughter asked for now? Read on for all the strong-arming.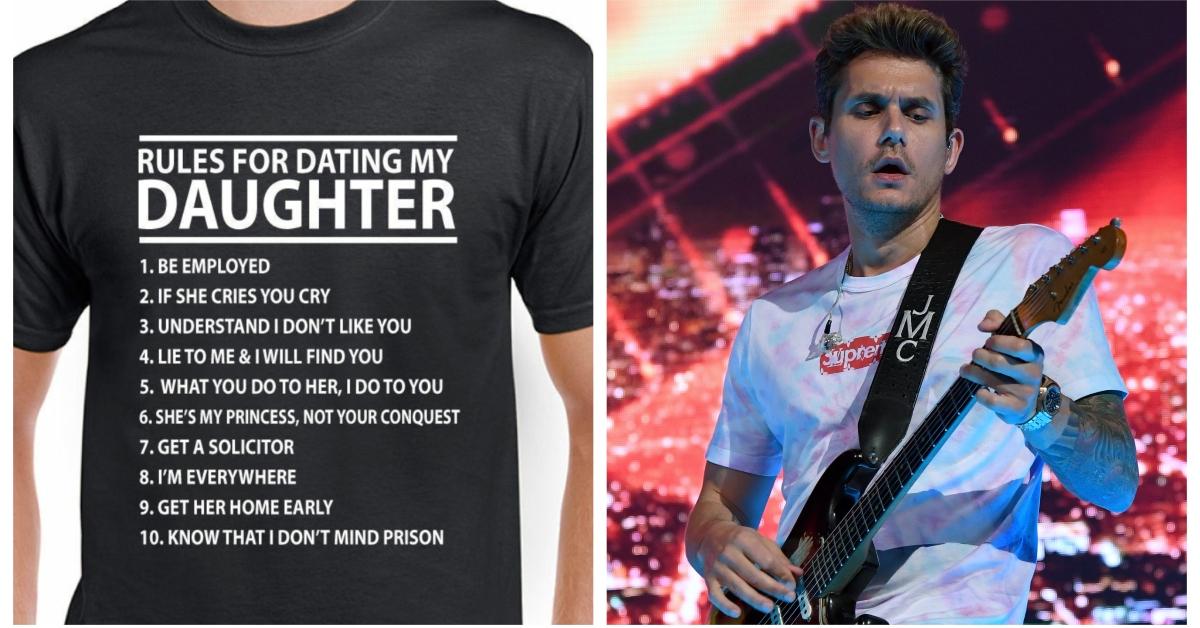 Article continues below advertisement
Is this bullying or just asking for something you want?
"Y'all ever notice how we let our daughters low key bully the s--- out of us?" asks Nick his TikTok. First of all, I think we throw the word "bully" around too much. Let's revisit its definition. According to Merriam-Webster, a bully is "one who is habitually cruel, insulting, or threatening to others who are weaker, smaller, or in some way vulnerable."
Right away this doesn't check out, as there is no way Nick is weaker, smaller, or more vulnerable than his own daughter who he later says is 9 years-old. What could she possibly be doing? Apparently she has him in a figurative chokehold.
Article continues below advertisement
When she asked her father for a new box blind he "dropped everything" in order to build her one. I did not know what a box blind was so to save you the Googling, it's a structure used while hunting to conceal the hunter from its prey. They are "commonly built with a sturdy wood frame material with lots of insulation, so it is nice to be warm during an extended sit in cold weather," per HuntBlind.
Article continues below advertisement
The video swings around to show the box blind being constructed and it already looks pretty cool. Nick very adorably says there are "windows in it and everything to keep her little face warm." Honestly, I might hire Nick to build me a tree fort. I too want something to keep my little face warm.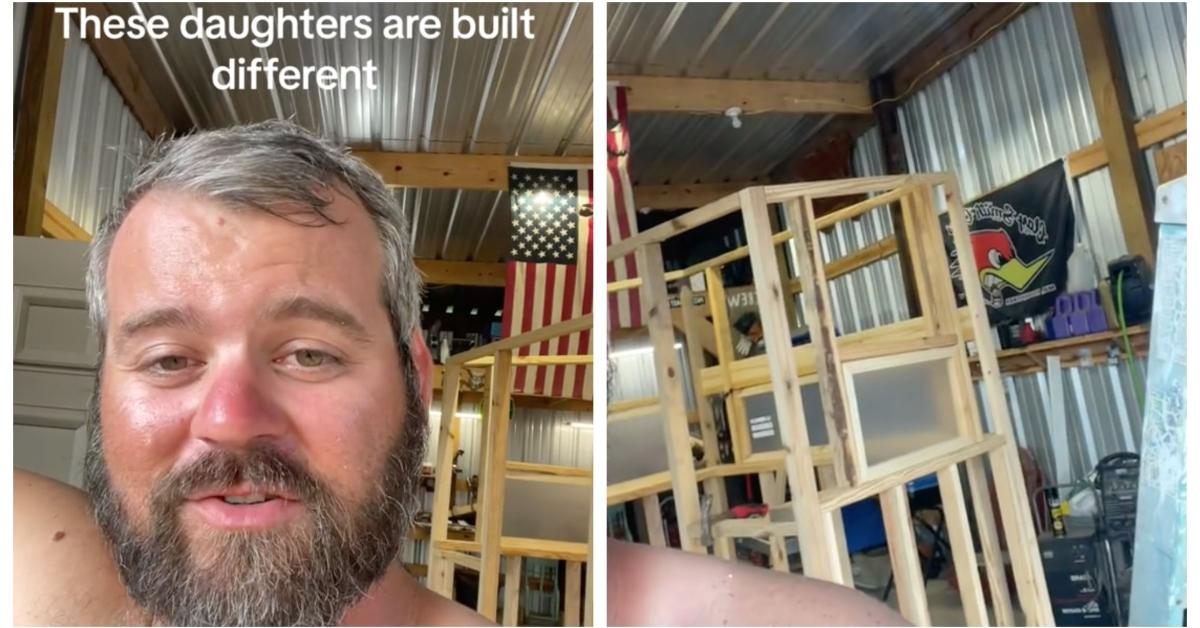 Article continues below advertisement
This seems like a great opportunity for Nick and his daughter to bond, but he is a little territorial over his own hunting location. "I'm sitting here thinking she's about to go to my spot that I've been working on, and unalive a deer under my feet." Nick is under the impression that he'll do the bulk of the work while his daughter listens to Taylor Swift in the truck.
In all likelihood, Nick's daughter will be listening to Out of the Woods because that's where they would head after this adventure, but Nick's work wouldn't stop there. Once they got home, she would make her dad process the deer then cook it for her. I love to see a dude do the cooking.
Article continues below advertisement
"One of these days I'm gonna stand up to her, probably" Nick promises at the end of the video. I think we both know that will never happen, but a clear boundary or two certainly never hurt anyone. One of these days Nick will probably teach his daughter how to build her own blind box. That's the right move!
Article continues below advertisement
The comments section is filled with women who walk all over their dads.
"I was that daughter, you're creating the BEST memories for her," said Meagan Dyer. "My dad is still my best friend, and I still steal his spots. Sorry, that doesn't change." Another TikToker responded to this by adding, "Me too! Best memories, and my dad still drops everything if I have an idea that involves us doing it together." That's a great idea. This is a project Nick and his daughter should tackle together.
Jennifer McMahan said at 34, her dad still "field dresses" her problems. Evidently field dressing is the removal of an animal's organs. I assume this is specific to hunting as I can't imagine Jennifer's dad is removing organs when she really just needs help hanging a heavy picture. The general vibe is, Nick is not being bullied. He is just a great dad.