Daughter Tells Dad She Paid $100 to Put Air in Her Tires, and His Reaction Is Priceless
One woman pranked her father on TikTok by telling him she paid $100 to put premium air in her tires, and his reaction is hilarious.
Article continues below advertisement
I can only imagine how long it took to smother the kitchen in peanut butter, and how tedious the cleanup was. Not all pranks have to be that messy, though. One woman on TikTok just pulled an epic prank on her father and, oof, she got him good.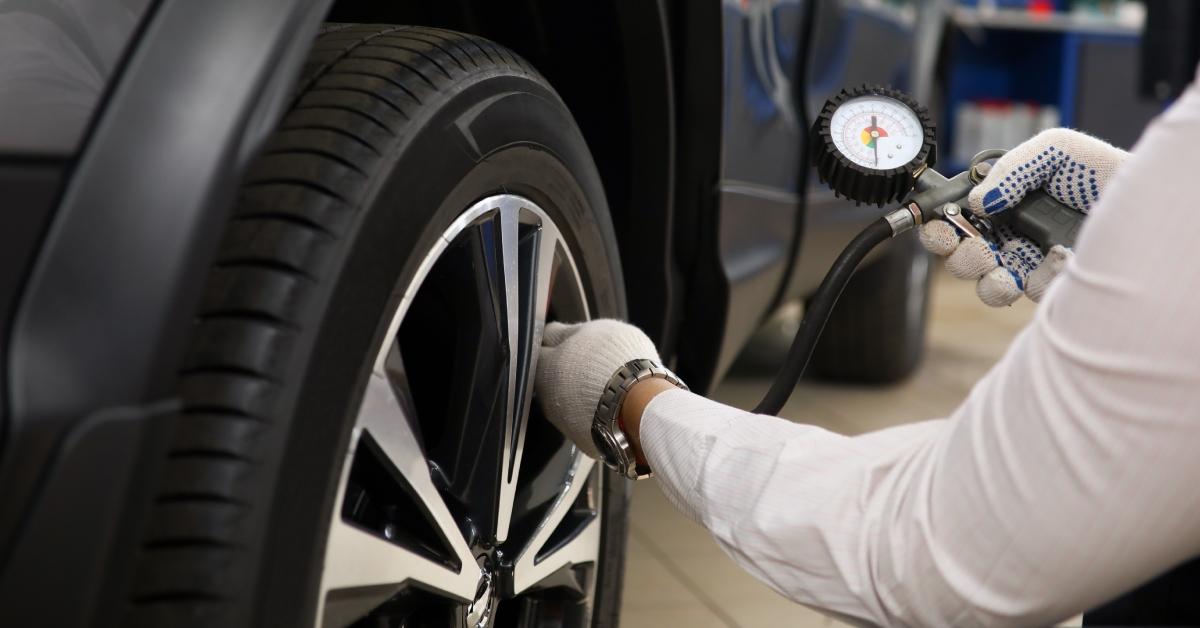 Article continues below advertisement
This dad's reaction was priceless after his daughter told him she spent $100 for premium tire air.
A TikTok user named Cam (@cbgbx) shared a video of her dad reaction's after she told him what happened when she went to fill her tires with air.
She explained that she was having trouble with the machine so an employee helped her and put premium air in all four tires.
When it came time for payment, he told her that if she paid him in cash, she would get a discount. The grand total came to $100 after the discount.
Article continues below advertisement
"How much?" asked her father in utter disbelief. She repeated that it was $100 as he sat there stunned.
"What did you do?" he asked, making her tell it to him again.
Article continues below advertisement
Cam then shared a screenshot of a previous text message exchange with her Dad where he told her where to go for air and that she would need $0.75 to feed the machine.
She ultimately pretended that she misread his message, claiming that she thought it said $75 per tire. Cam further said that she was under the impression that she had gotten a good deal since she got four tires filled for $100, instead of $75 apiece.
"He just charged you $100 for air," exclaimed her father. He then asked her if the man also put gas in the car for that price, to which she said no.
Cam's mother, who was in on the joke, was heard talking in the background. She played her part by acting like it wasn't a big deal that Cam was charged so much. Meanwhile, Cam's father continued to act like he woke up in a parallel universe.
Article continues below advertisement
"Did he seriously charge you … because I'm about to call," he continued, adding, "Guys, it's not April 1st."
After a few moments of silence, he said he was going to go to the service station and talk to the employee.
Article continues below advertisement
As Cam pretends to fake cry, her dad softened up and said, "Don't get upset. You made a mistake."
Finally, she decided to cave. "I'm just kidding dad," she said.
A befuddled look crossed his face.
"Why would do that to me?" he asked. "I'm f------ almost 60 years old and I have f------ shortness of breath. I could have a heart attack."
"Don't say that," Cam said, as she gives him a hug as the video ends.
Article continues below advertisement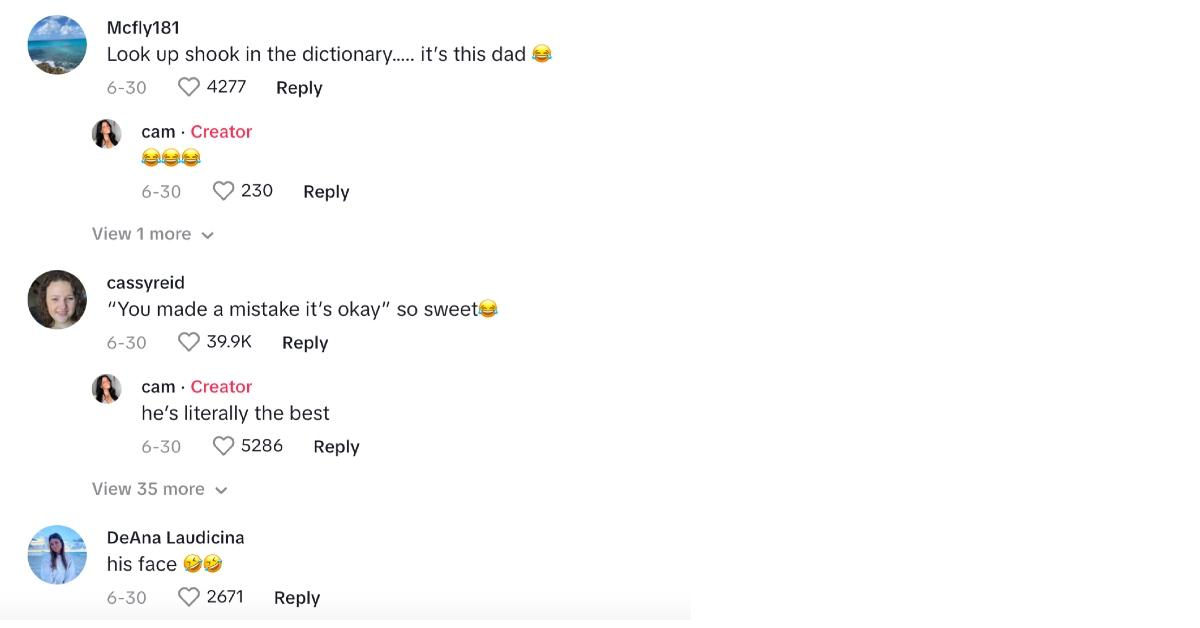 Users were living for her dad's reaction. "Look up shook in the dictionary ... it's this dad," teased one. Another remarked on how he tried to console Cam by telling her it was a mistake.
Others claimed he looked even more mad when she told him it was a prank.
So, do you think Cam took this too far? Or was this the best prank ever?