A Man Weirdly Revealed to His Daughter That He Loves His Wife More Than He Loves Her
One man made the very confusing decision to let his daughter know he did in fact love his wife more. Is it because she is the mother of his children?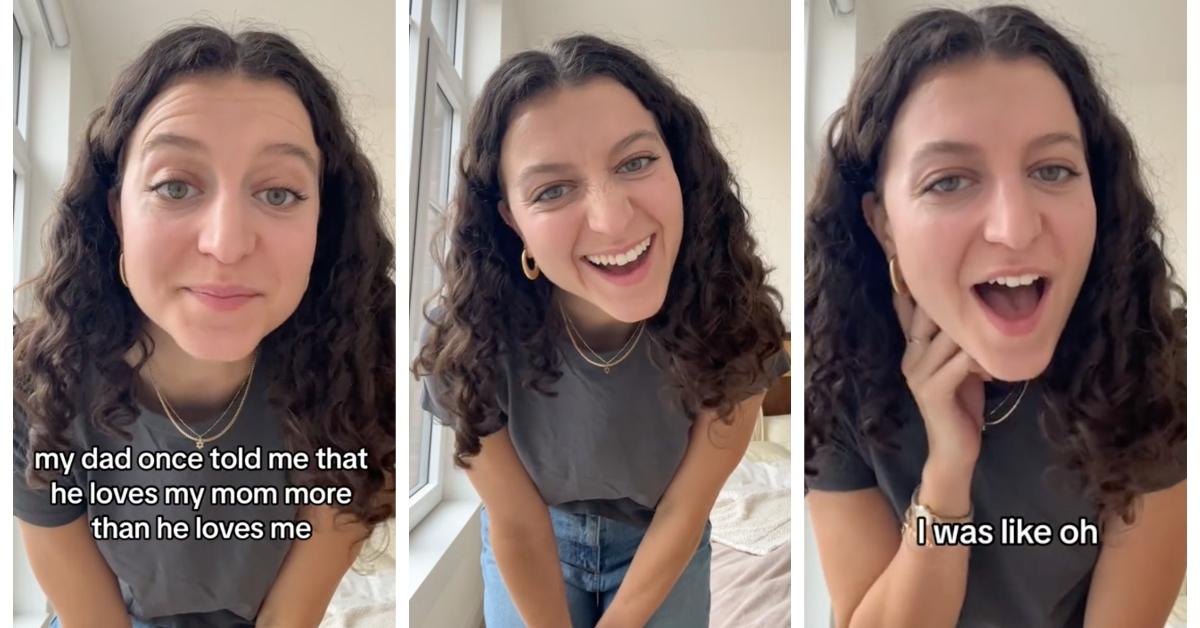 As someone who grew up not knowing her own father, I often find the dynamic between fathers and daughters quite perplexing. I obviously understand how parents and children work, but my experience with a dad is nonexistent so I often find myself wondering if behavior I see in the wild makes sense. For example, my mom and I were at Six Flags together on Father's Day one year, coincidence, and I requested she snap a photo of me next to a giant plastic jelly bean. Classic.
Article continues below advertisement
While pretending it was my dad, I asked, "Is this how dads and daughters sit together? It feels weird." This is not a sad story. I just had no idea what dads and daughters do. This is why I am particularly interested in a TikTok from a woman by the name of Yvette, who dropped a shocking story about her own father. Well, shocking to anyone who knows what a dad is. Don't be sad; I'm not! But if my dad is reading this, call me.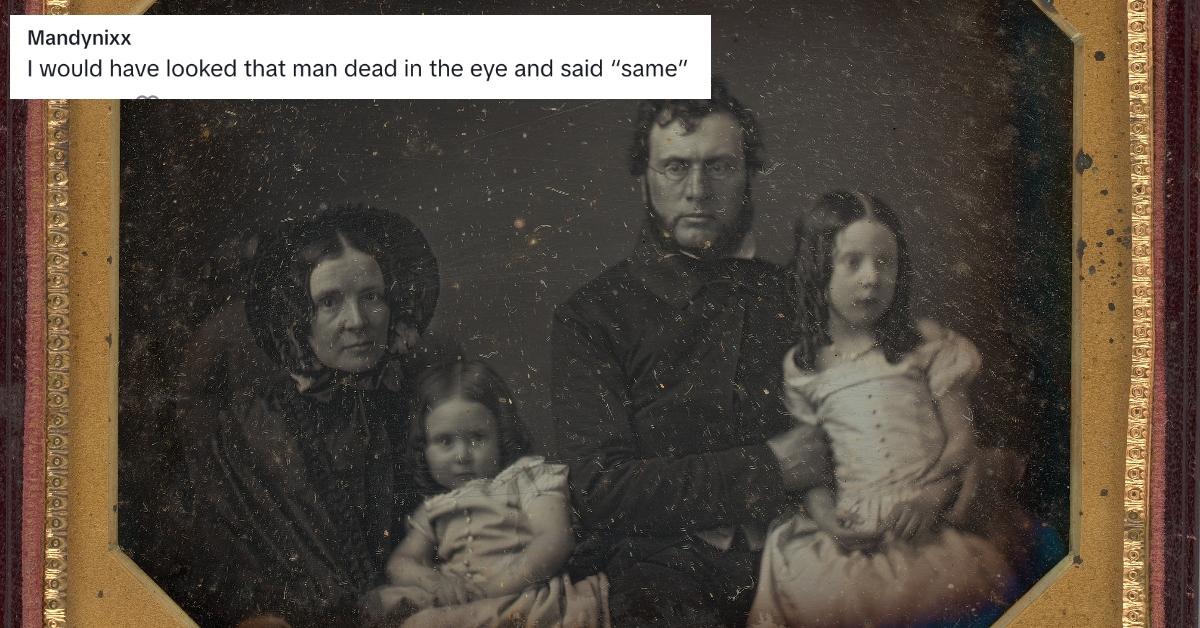 Article continues below advertisement
Thanks, Dad!
Wearing a slightly haunted expression, Yvette shares that her dad once informed her that he loves her mom more than her. In other words, he loves his wife more than his own daughter.
Here's the thing — everyone has not great thoughts and feelings. Intrusive thoughts are common for almost everyone. Sometimes when I'm chopping vegetables, I'll suddenly think to myself, "What if I just sliced through my own finger right now"; then I move on with my day, fingers intact.
Article continues below advertisement
What I don't do is actually cut off my own finger. I liken what is happening to Yvette, to her father deciding to chop off his finger. Why let the kind of lousy thought out of the cage? Putting it into the universe is what makes it more of a deed.
Article continues below advertisement
So, how did Yvette respond to what I assume was an unsolicited feeling from the recesses of her father's mind? "Oh," she said. What else can one possibly say to that. Thank you? How about, "Well Dad, where do you see yourself in five years?"
Yvette then followed it up with a fairly breezy, "OK, cool." And it was cool, in a way. I could argue that a fuzzy feeling of warm love would not be my personal reaction. In this sense, cool is the right word.
Article continues below advertisement
After recovering from a bizarre blow to her ego and possibly heart, Yvette was ready to receive more information from her father. I am picturing him stumbling over his words as he says, "Because your mom gave me you, so of course I love her more." Is this math also not mathing for everyone else? "That's kinda sweet," said Yvette.
Article continues below advertisement
But then she let that marinate some more. It occurred to Yvette that while her father may feel that way about her mother, she is pretty sure her mom would not feel the same. There is no way Yvette's mom loves her dad more than she loves Yvette.

Article continues below advertisement
People in the comments were in total agreement with Yvette. Her mother would definitely make Yvette No. 1 on the call sheet in the movie of their life. One commenter dropped a very interesting observation. This dynamic makes sense because Yvette's dad can be all about her mom, while Mom primarily focuses on Yvette. If all the attention is on Yvette, that leaves very little for her mom. Obviously Dad is out in the cold. Sorry, dads!
Honestly, this is probably a case of someone's brain not matching up with their mouths. It happens to me all the time. Something makes total sense in my head and by the time it escapes from my body, the Rube Goldberg machine-like path it took to get to my mouth somehow changed the thought completely. At the end of the day, there is love there. And if Yvette is feeling a bit lonely, I know of a certain enormous plastic jelly bean that gives pretty good hugs. It's not sad! I'm OK!