"Jamie, Be Home in Time for Curfew!" — Dad Gave Daughter Shout-Outs at Football Games
In a now-viral video, a high school senior documented all the times her dad gave her a special shout-out while announcing the football games.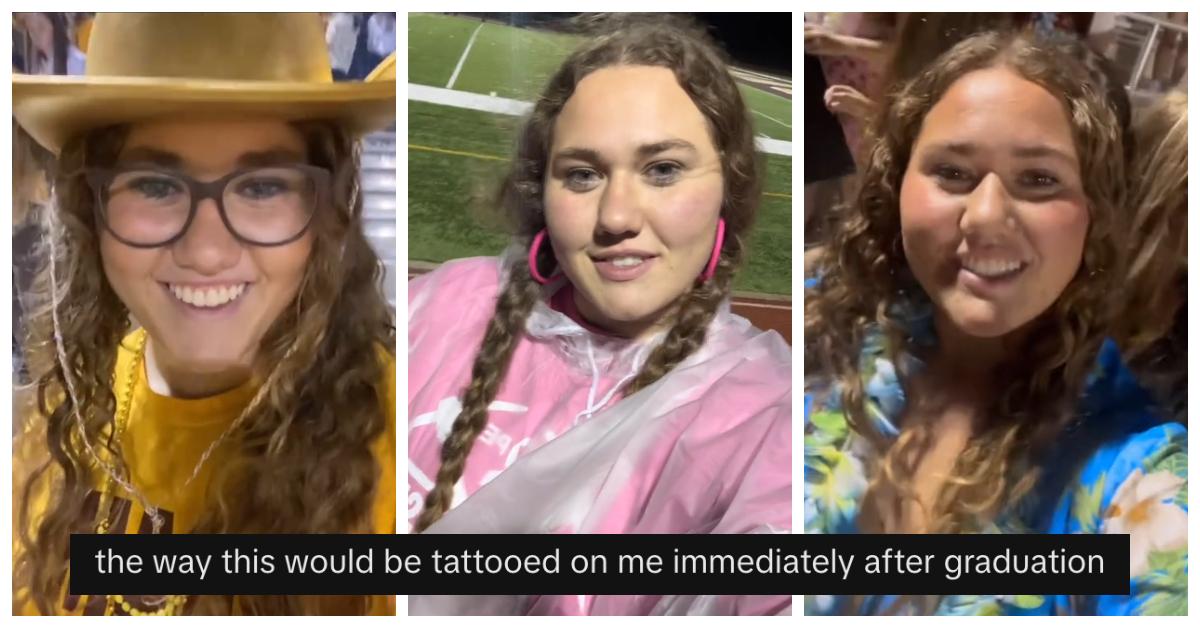 We're in the 21st century, yet there are still many "bad dad" stereotypes; some think all dads are careless and absent, but that couldn't be further from the truth. In fact, most dads would love to protect and spend all their time with their kids because they love them with all their heart.
Article continues below advertisement
Take it from TikTok creator Jamie's (@jamie1678) dad, who always gave his daughter a shout-out while announcing her high school football team's games. Jamie recorded a few of these adorable announcements, and let's just say the final one brought us (and her followers) to tears.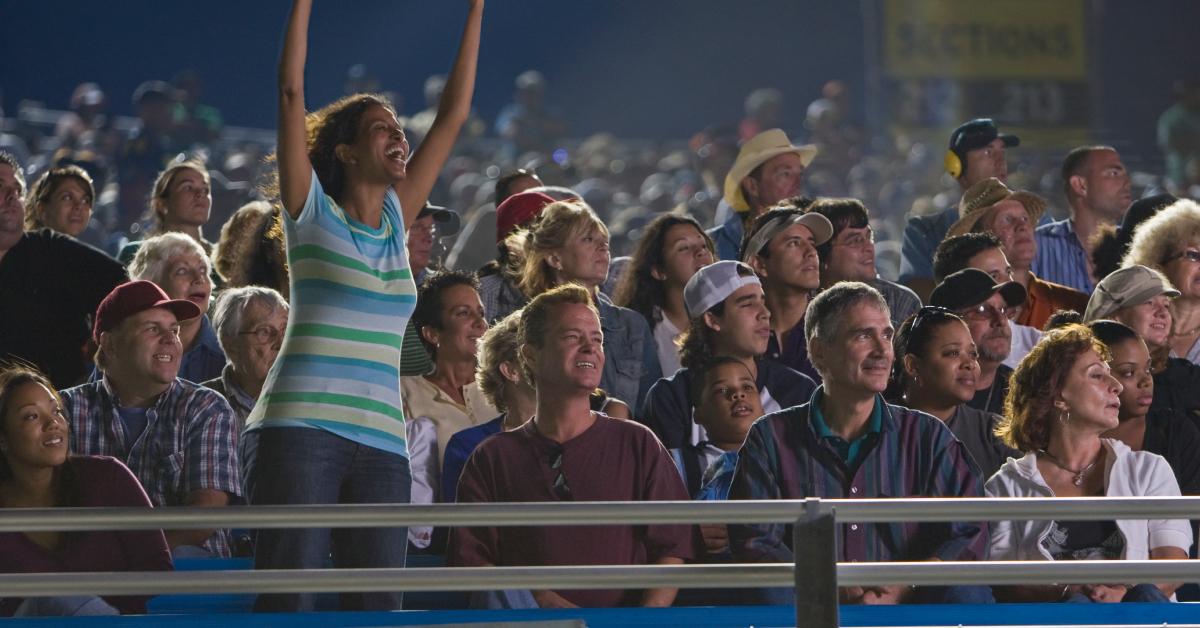 Article continues below advertisement
This dad always gave his daughter a special shout-out during the high school football games.
In the 38-second video, Jamie shared a few clips of her attending high school football games. The camera lingered on her face, but in the background, viewers could always hear Jamie's father telling her his signature line: "Jamie, be home in time for curfew!" That's kind of embarrassing, but also really endearing?
Jamie and her best friends even started mouthing her dad's special shout-out back to the camera, but eventually, it all came to an end. While attending the team's "Pink Out" game (in support of Breast Cancer Awareness Month), Jamie's dad took a little bit longer than usual with his shout-out.
Article continues below advertisement
"Since this is the last home game where my daughter will be in attendance as a Highlander student... Jamie, I love you, I'm proud of you. Thank you for letting me share this with you," Jamie's dad lovingly told his daughter, who was on the verge of tears. "And for the last time, Jamie, be home in time for curfew!"
OK, we actually have tears in our eyes as we type this up right now.
Article continues below advertisement
TikTok users gushed over Jamie and her dad's sweet bond.
The now-viral video has been viewed more than 1.4 million times and counting as of this writing; it also received over 409,100 likes and 759 comments from fellow TikTokers who fell in love with Jamie and her dad's bond.
"I have no idea who you are, but this is so sweet, and now I'm bawling," one person said.
A second TikToker wrote, "Bro, the way this would have WRECKED ME."
"Yeah, girl, I'm crying along with you," a third TikTok user responded. "This is so sweet [and] I'm glad your dad and you were able to build these memories together."
Article continues below advertisement

A few TikTok viewers suggested that Jamie and her dad get matching tattoos to honor this time in their lives: "The way this would be tattooed on me immediately after graduation," one user wrote.
Another agreed, writing, "You have to get a football lights tattoo or something with him. This was the sweetest."
"This is a dad tribute tattoo waiting to happen, I feel it in my BONES," someone else added.
Article continues below advertisement
Some also pointed out the similarities between Jamie's dad and a couple of film and TV dads.
"THIS IS SO PARENTAL GUIDANCE CODED," one TikToker enthusiastically noted, while a second person replied, "This made me think of Hopper and El in Stranger Things when he would say leave the door 3 inches."
Well, now we're sobbing because these comparisons are way too accurate!

Article continues below advertisement
Many agreed that Jamie's video brought back memories of their last home games, adding that her dad was "so sweet" for helping her create long-lasting memories during her senior year. Others praised Jamie for filming these shout-outs because one day when she looks back at the videos, the good times will come flooding back.
"When you're 25 watching this, you'll cry even harder," one TikToker said, and we couldn't agree more.
Another person penned, "I LOVE THIS!! Please make him say this to you on your wedding day. I'm sobbing!"