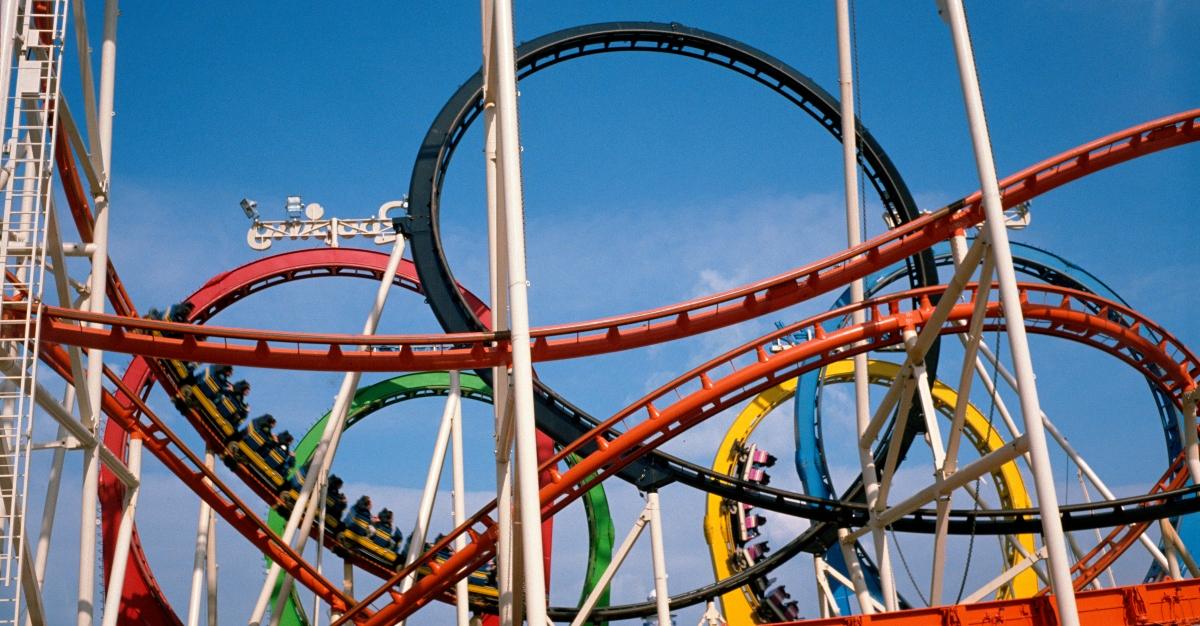 A TikTok Dad Created DIY Platform Shoes So That His Son Could Ride Roller Coasters
Viral TikTok content ranges from the good to the bad to the downright ugly. And one of The Kelly Fam's recent videos is a fantastic example of the latter.
Article continues below advertisement
On Feb. 10, the father of the social media family posted a video detailing how he helped increase his young son's height to make him tall enough to ride big amusement park rides. And naturally, the comment section had a lot to say. Here's everything that went down.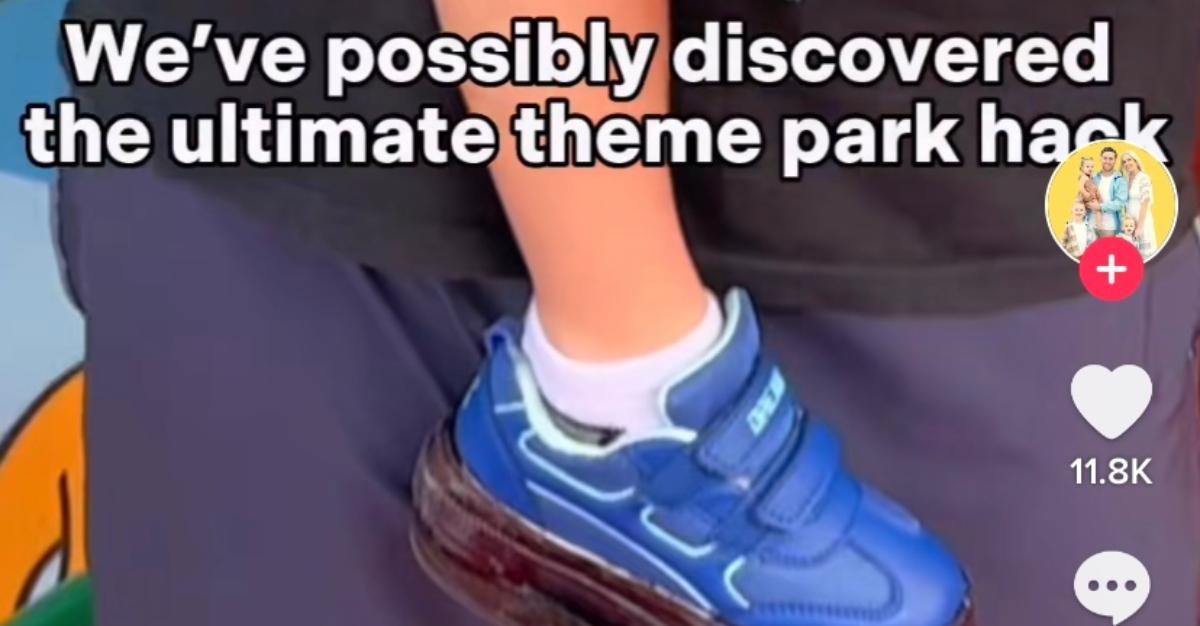 Article continues below advertisement
A dad on TikTok created special platform shoes so his young son would be tall enough to ride roller coasters.
On TikTok, @the.kelly.fam posted a video showing how they increased their young son's height for large amusement rides. "Meet Kannon, our thrill-seeking boy who can't get enough of Disney theme park rides," the father said in the video. "The only problem, you ask? He's just not tall enough for the big ones." However, they decided to try and "outsmart" the system rather than adhere to Disney's safety regulations.
"We've possibly discovered the ultimate theme park hack," the boy's father said. The theme park hack in question? DIY platform shoes. By using towering heels, extra flip-flop bottoms, and gorilla glue, Kannon's parents took matters into their own hands to help their child break theme park safety rules.
"These shoes are a game changer," the video's caption read as the two parents excitedly prepared Kannon's new shoes. The end of the TikTok depicts the boy wearing the platform shoes as his father holds him in line at a theme park.
Article continues below advertisement
The Kelly Fam's platform shoes TikTok sparked outrage in the comment section.
Unsurprisingly, users found the DIY platform shoes hack incredibly dangerous and irresponsible. One user wrote, "Awesome. I've always been curious how far a child can be flung from a roller coaster because the restraints don't hold him properly." Another added, "We crafted a shoe so the risk of his death will increase," followed by several smiling heart emojis.
Others pointed out the minimum height exists for a reason and that sneakily defying the rules will only lead to disaster. Another person threatened to call CPS on the parents. Luckily, a former Disney theme park employee said they're trained to check children's shoes for this reason. "As an ex Soarin' cast member," they wrote, "this is why we're trained to look at shoes to see if they are tampered with."
Article continues below advertisement
The Kelly Fam apologized for the platform shoes TikTok and appeared to use religion as a defense.
Eleven days after posting the original platform shoes video, Kannon's father took to TikTok to offer an apology — and used his relationship with Jesus as an explanation. "I'm a very flawed individual; I have lots of problems — many of you have pointed those out," he said. "But my wife and my kids can attest; I have to apologize to them all the time because I need Jesus every single day."
He continued to say, "Other than my relationship with God and my relationship with Jesus, [my wife and children] are the most important thing in my entire life." Kannon's father also mentioned that he would have removed the video if he thought it was wrong and said he continues to stand by his decision to create platform shoes for his son.
And the comment section was not having it. "This is more gaslighting and back pedaling," one user commented. Another added, "I just KNEW they were gonna pull the Jesus card eventually," followed by a crying laughing emoji.