Dad Breaks Stereotypes by Welcoming Ex's Son From Another Father During Sleepovers
A father went viral after he posted a clip about taking care of his ex's son with another man during the days his comes to live with him.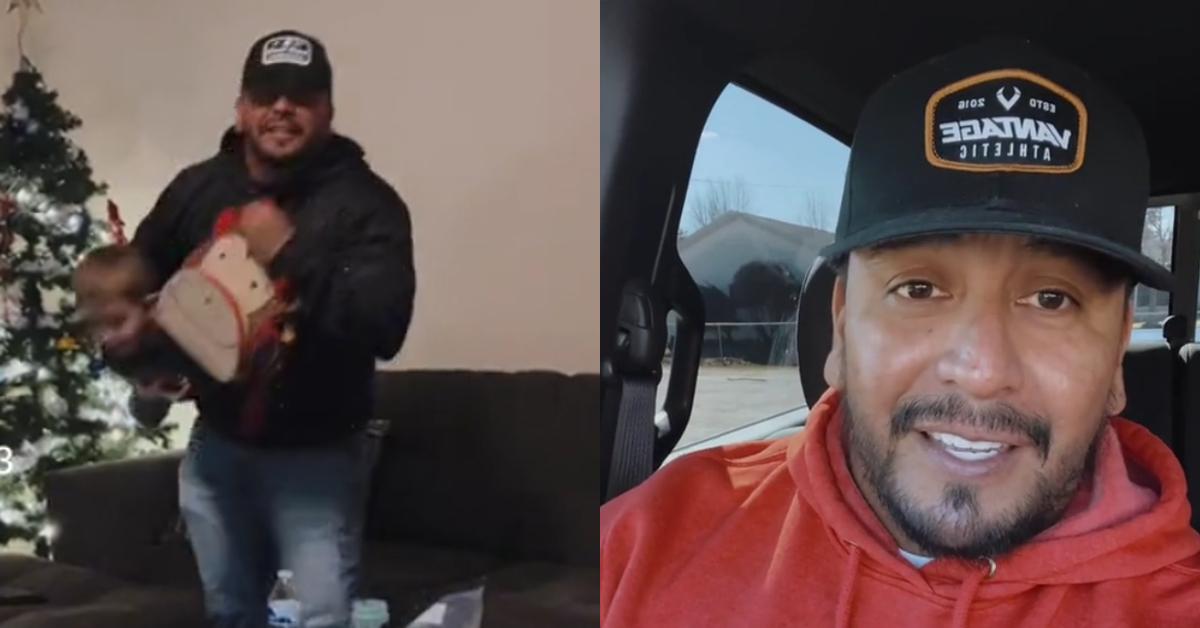 Divorce is almost always difficult, especially when there are kids around. But that level of difficulty/toxicity is largely up to the parents/exes in question and how they handle looking after one another's kids.
Unfortunately, there are tons of examples of people who air out their relationship's dirty laundry on social media, too.
Article continues below advertisement
Like this one mother who was irate that the father of one of her children would come and bring his son food, but wouldn't bring McDonald's for the kids she had with other men too, going so far as to throw the food on the ground out of anger.
However, one TikToker, Pancho Cortez (@panchocortez13) went viral for uploading a video where he jokingly picks up his son's brother-from-another-father, and then runs to the door with him. He writes in a text overlay: "When Your Baby Mama Drops Off Your Son & The One That's Not Yours!"
Article continues below advertisement
"Not that I need to but I thought I would talk about the video that went viral with my son and his little brother. So his mother and I have an amazing co-parenting relationship. She's married with a little boy. her husband is an amazing stepfather to my son that's his little brother through her marriage."
Article continues below advertisement

Pancho went on, "And sometimes there's days that they want to go out, they wanna do things, but sometimes don't have a sitter, so if I'm gonna take my son for them, might as well take the little brother too because he's a riot, love having him around, and he just wants to be with his big brother."
Article continues below advertisement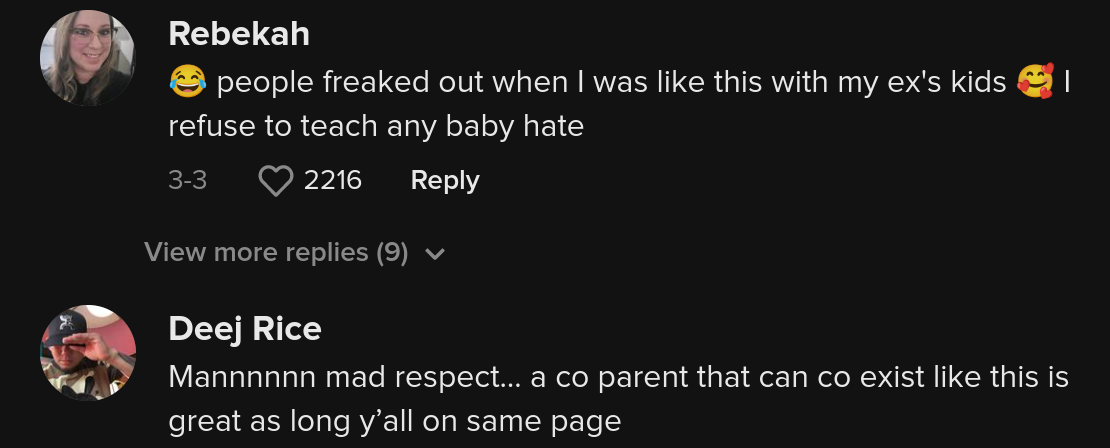 In Pancho's mind, both he and his son enjoy hanging out with his ex's son from her current marriage, so why not have him over? "So I never mind it, he's a blast to have with me." He also addressed some comments to end off his video as well, "I think some of you guys got a little carried away with the comments, like, it's not for everyone, but for me, and his mother and step-father, it works for us."
Article continues below advertisement

Some viewers who saw Pancho's post were blown away by how kind-hearted he was: "for anyone curious, this is an amazing example of non-toxic masculinity. dude just wants to be a good father and example for young men."
Article continues below advertisement

Another person wrote, "Wait so both of them basically have two dads? A win is a win."
It seems that Pancho has some fans as well. One woman wrote: "let's be honest..all I heard was there's no stepmom," while someone else penned, "Not me looking through his videos to see if he's got a significant other bc this is the kinda grown man I've been looking for."
Article continues below advertisement

Another woman also wrote: "Idk how you turned out the way you did but could you say it louder for the scrubs in the back?"
However, it seems that Pancho's behavior is more common than some other commenters might think, as another TikToker penned, "My ex took my youngest son and would fly him to NYC during the summers with his son because he didn't want to separate them."
Article continues below advertisement

There were folks who responded to his first viral clip, however, who said that they'll even be shamed for looking after their ex's pet, "I got side eyed for keeping my ex-wife when her and her husband go out of town. He's my lil homey and I like when I get to keep him."
Article continues below advertisement

Someone else wrote they grew up with both their dad and step-dad being good friends with one another, "My stepdad and dad remained close buddies until the day my stepdad passed away. My dad misses him terribly."