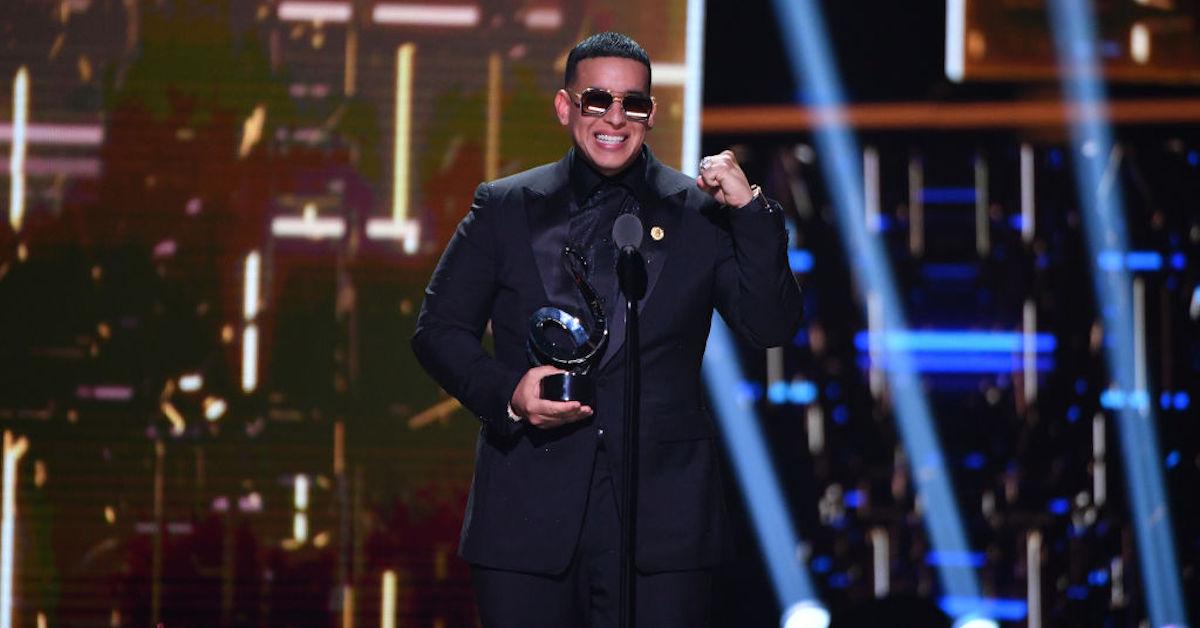 Daddy Yankee Is... an Actual Dad?! Here Are His Three Kids
What if we told you that Puerto Rican singer and rapper Daddy Yankee (real name: Ramón Luis Ayala Rodríguez) is also an actual dad? While he likes to maintain his private life low-key, the 43-year-old who brought us bangers like "Gasolina" and "Rompe" is the father of three.
Article continues below advertisement
So, who are Daddy Yankee's kids, and who is he married to? Keep reading for everything we know about the "Despacito" star's family life.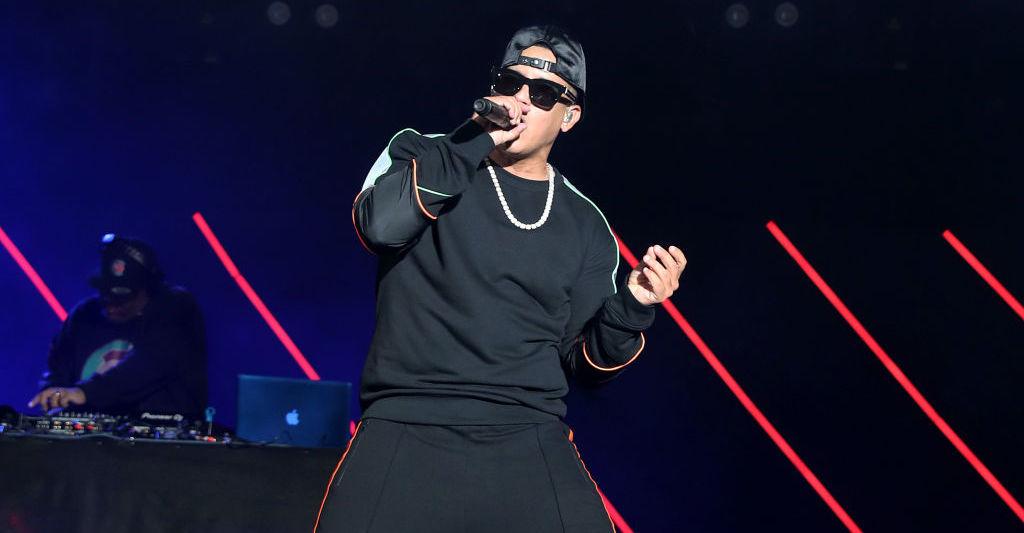 Article continues below advertisement
Daddy Yankee has three kids.
The King of Reggaetón, whose hits play constantly on the radio, has another constant in his life: wife of 26 years, Mireddys González. The couple tied the knot when Daddy Yankee was just 17, and while they rarely speak about their marriage publicly, he's openly said that Mireddys is the one who's been there with him "since zero." "She deserves the best from me," he said. "She was there in those moments that no one believed in me and I didn't know what the future held. She found me for who I was, my essence."
In 1994, the year Mireddys and Daddy Yankee tied the knot, they also welcomed their eldest daughter, Jesaaelys González. The 26-year-old lives in Florida now and is pursuing makeup, fashion, and skin care. She never shies away from shouting her dad out on her Instagram page. "I love you with all my heart," she wrote in Spanish on the most recent Father's Day. "You are the best dad in the entire world!!! Always exemplary, a leader, loving, caring, and hilarious .... God blessed me with a father like you."
Article continues below advertisement
Second daughter Yamilette was born a few years later, in 1998. The straight-A student appeared on Daddy Yankee's page when she graduated from high school, and the rapper congratulated her for all her academic efforts. "ACADEMIC EXCELLENCE," he wrote, followed by "HIGH HONORS." Yamilette made him a "PROUD #DADDY" indeed.
Article continues below advertisement
It seems like Yamilette doesn't have an Instagram account, and doesn't appear too often on the pages of her mom or sister.
Last but not least is Daddy Yankee and Mireddys's son, Jeremy Ayala, who looks like the spitting image of his father. "Me & My old man getting back to basics," he captioned a 2017 photo.
Article continues below advertisement
On Feb. 3, Daddy Yankee's birthday, Jeremy took to Instagram to wish his father a great day. "I hope you have a marvelous birthday," he wrote in Spanish. "You are the best father in the world. I am so proud of your accomplishments, it's incredible to witness how you have formed a culture and how you impact the whole world every time you make music. I so admire your passion for art and work, and only aspire to have that same work ethic and dedication. I love you."
While Daddy Yankee's three children and wife of almost 30 years are undoubtedly his pride and joy, he likes to keep his family life private. "My family is the most important," he said in an interview with People en Español. "In order to be successful you first have to have a successful personal life."
Considering how candidly his kids and wife express their love for him on social media, it seems his personal life has been quite successful indeed.