Plot Twist: Dakota Johnson Actually Hates Limes
In an interview with Jimmy Fallon, Dakota Johnson confessed she lied in her interview with 'Architectural Digest,' saying she's actually allergic to limes.
Actress Dakota Johnson made her big break in Hollywood when she landed the role of Anastasia Steele in the Fifty Shades of Grey franchise but since the series' conclusion, she's been working on a lot of indie projects, including those by her own production company, Tea Time Pictures.
Even if you weren't a fan of the book-to-movie franchise, you probably remember Dakota from her popular house tour with Architectural Digest. The video, which was published on March 11, showcased her very colorful home.
Article continues below advertisement
The highlight of the video was her kitchen. While the actress was showcasing her home, she made a comment to the camera, confessing a love for limes. But recently, the actress revealed that wasn't entirely true.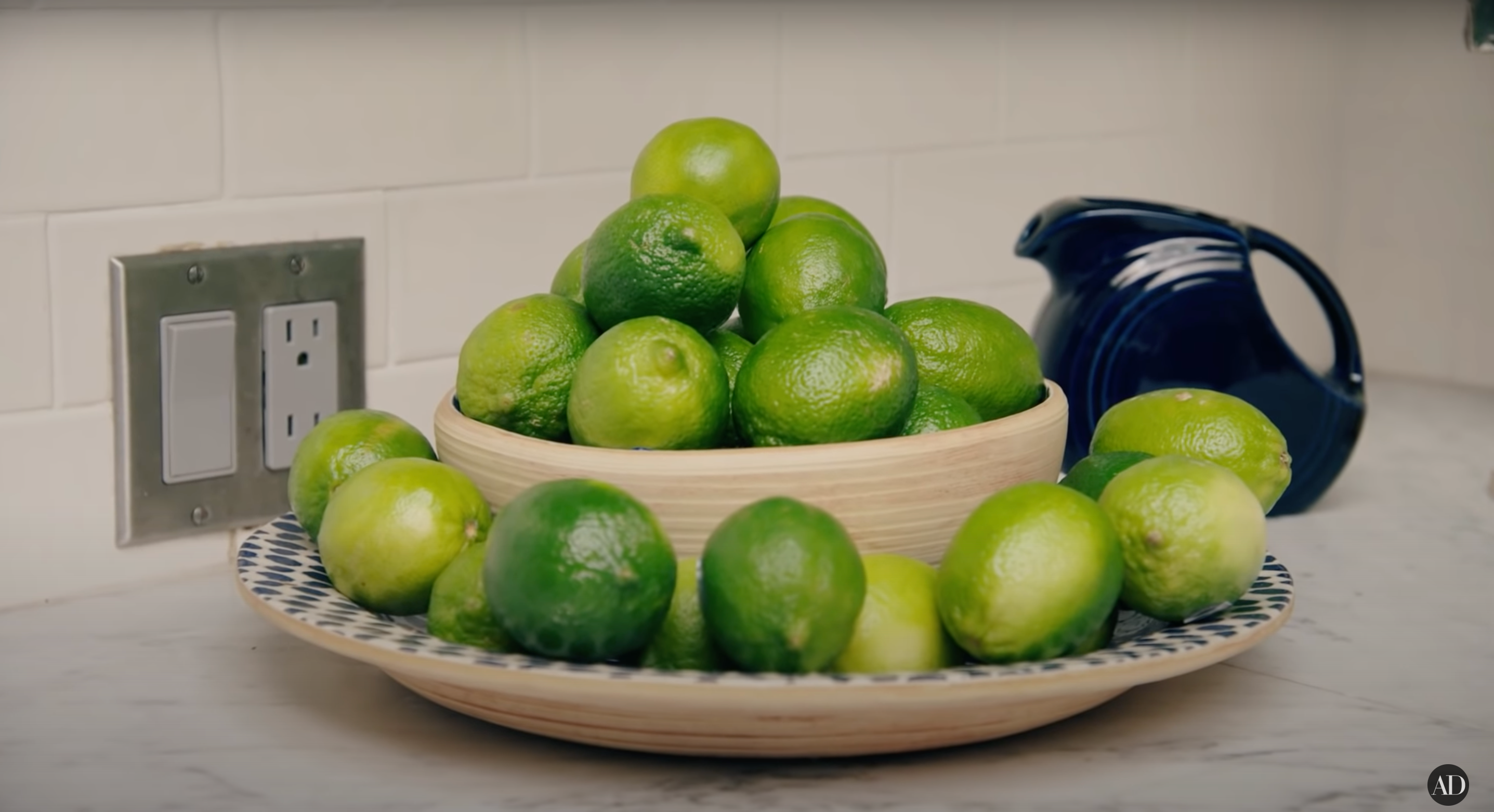 Article continues below advertisement
Dakota Johnson previously touted her love for limes in a video tour of her house.
At the beginning of quarantine, Architectural Digest put out a video featuring a tour of Dakota Johnson's home. The tour arguably started the green kitchen trend, as Dakota highlighted her colorful cabinets.
While showing off her eccentric kitchen set up, the actress drew special attention to the limes plated on the counter next to her.
"I love limes. I love them," she said, gesturing to them. "They're great and I love them so much, and I like to present them like this in my house."
Of course, no one who watched the video thought twice about Dakota's confession for her fondness of the citrus fruit, because who would lie about loving limes? Given that green was also a common color in her house (which she said was intentional, as she also loves the color green), it was a simple detail that really pulled the kitchen together.
Article continues below advertisement
Dakota Johnson recently confessed that she lied about her love of limes.
In an interview on The Tonight Show Starring Jimmy Fallon, the actress revealed that she might've fudged the truth a bit in her interview with Architectural Digest, particularly when it came to her response about her love for the green fruit.
Jimmy Fallon started the interview by mentioning Dakota's previous over-exuberant response to the limes in her kitchen.
"People were fascinated with your green kitchen and your love of limes," he said. "During the tour, you very clearly stated you loved limes."
Article continues below advertisement
It was then that Dakota made a confession: She doesn't actually like limes. In fact, she's allergic to them!
"I didn't even actually know that they were in there. I was giving the tour in the kitchen and it was set dressing," she confessed calmly during the call. "I'm allergic to limes. I'm mildly allergic to them — and honeydew melon."
The actress further confessed that both of the green fruits actually make her tongue itch, so they were just a lovely decoration for the video.
"It was actually hard to just ignore them, so I just lied," she continued.
While Dakota also had what looked like limes growing in her backyard, in the video she actually clarified that they were lemons — which she is not allergic to.