Is Dakota Johnson Pregnant? "With a Lot of Really Good Ideas," She Says
Rumors have once again started circulating that 'Fifty Shades of Grey's' Dakota Johnson is pregnant, but are these rumors actually true?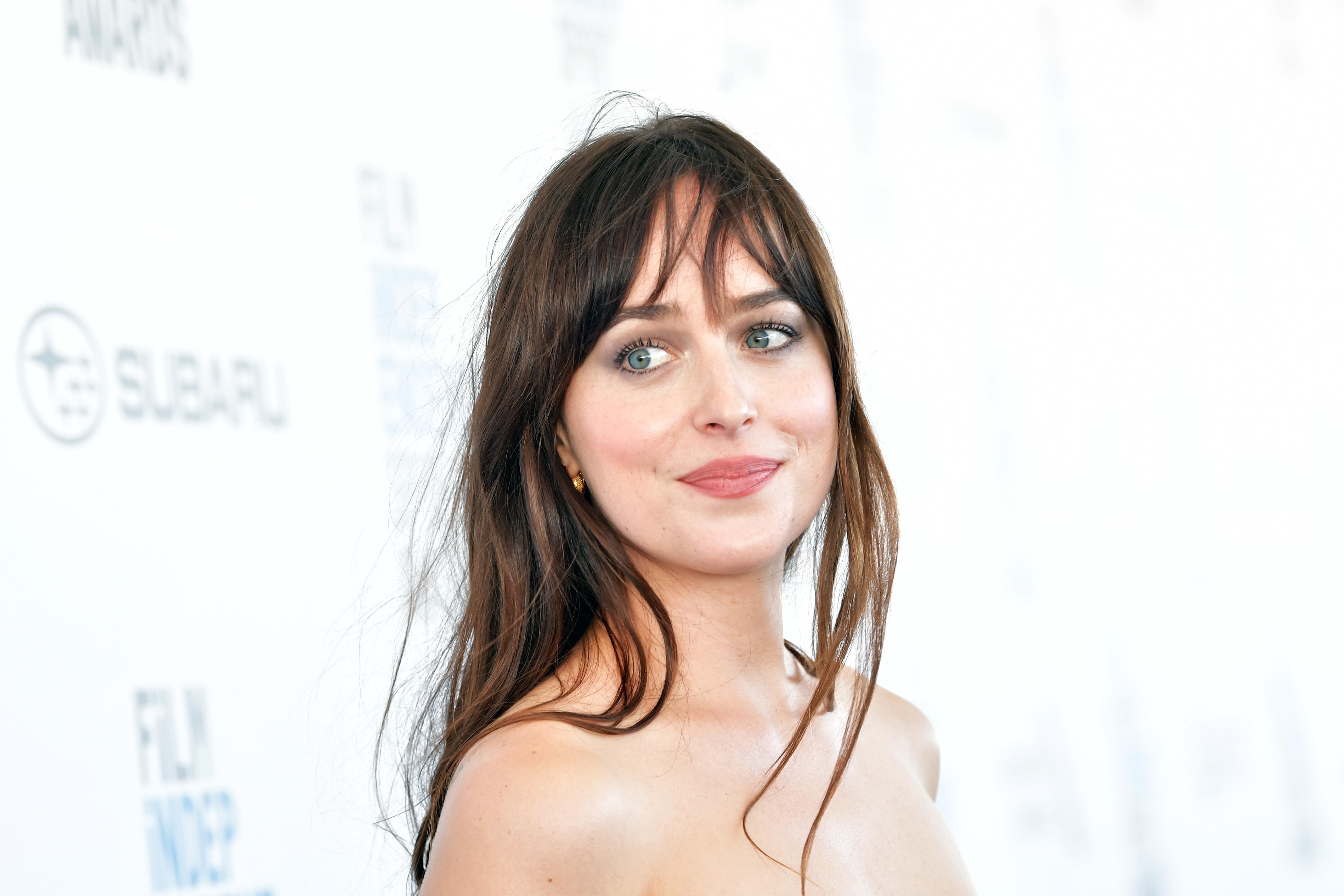 Despite being well recognized for her major movie credits, like Fifty Shades of Grey and The Social Network, Dakota Johnson likes to keep a low profile when she's not on camera. The actress has quietly dated Coldplay's lead singer Chris Martin for three years, though the couple's future plans are still a mystery to fans.
But despite her requests for her privacy to be respected, that hasn't stopped many fans from wondering whether the actress has any plans to settle down soon.
Article continues below advertisement
Rumors have started circulating that the actress might be pregnant, leading some to believe she and Chris will be welcoming a new bundle of joy to their lives soon. But are these rumors true? Is Dakota actually expecting? And if not, does she plan to have any kids?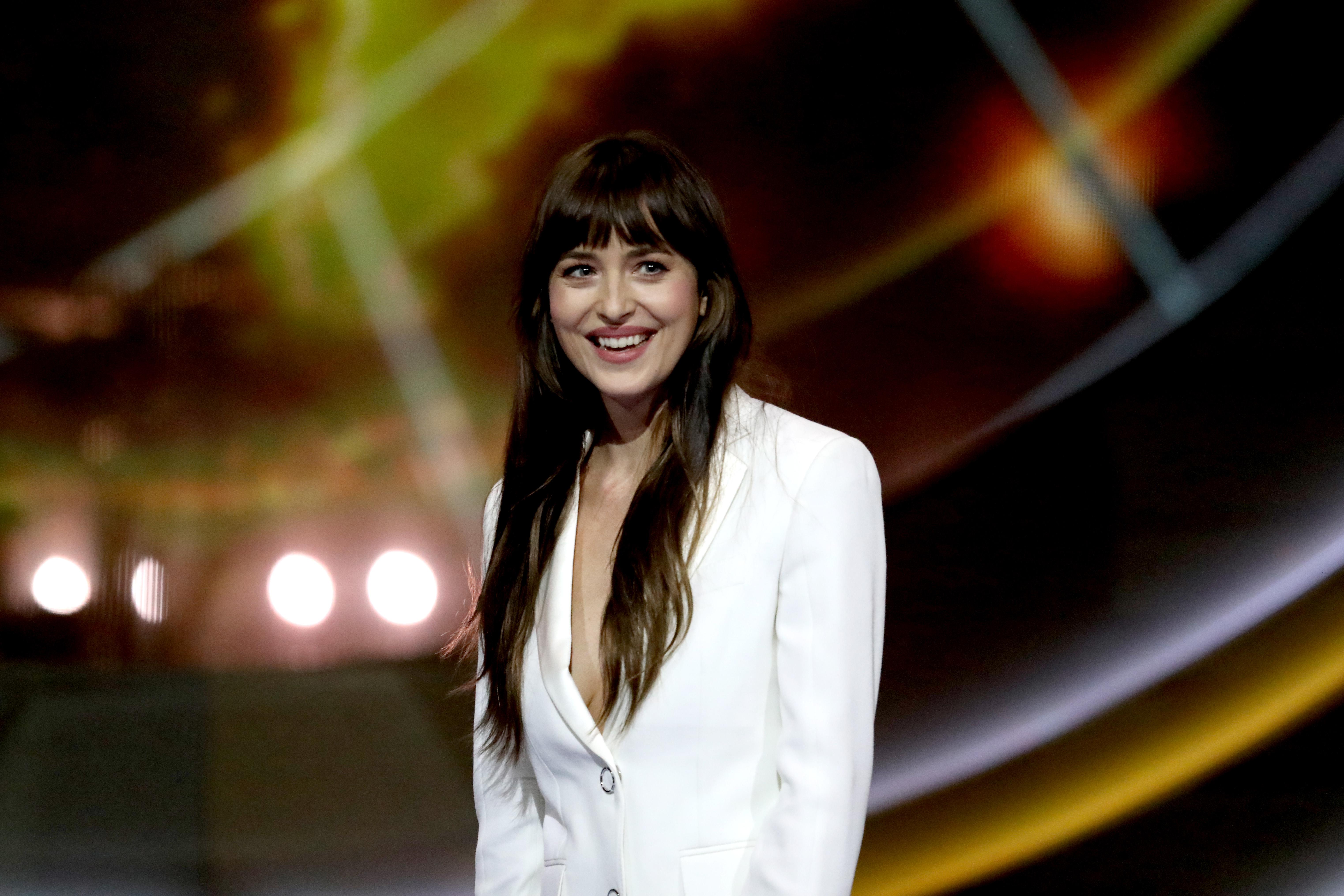 Article continues below advertisement
Is Dakota Johnson pregnant?
This isn't the first time rumors have circulated that the actress is pregnant, but despite the consistent signs fans claim to see that she may be expecting, these are just rumors.
In 2018, TMZ reported that Dakota was throwing a gender reveal party, assuming the pink and blue balloons decorating her boyfriend Chris Martin's home and the attendance of both of Dakota's parents were in celebration of an incoming bundle of joy.
But Dakota's team later clarified that she was, in fact, not pregnant. The party TMZ spotted was actually a birthday party — which would make sense, considering Dakota's birthday is Oct. 4. The actress actually addressed the rumors head-on during a segment on The Ellen Degeneres Show later that same month.
"The only thing I'm pregnant with is a lot of really good ideas," she told the talk show host. "But not any babies."
Article continues below advertisement
As for the balloons? Those, apparently, were just part of the decorations, and they weren't supposed to be released into the sky.
"I didn't know that the balloons were gonna be released. They were just in an arch, but I guess that accidentally happened. One of the ends just got let go," Dakota said.
It's safe to say that Dakota is not expecting right now.
Article continues below advertisement
Does Dakota Johnson have any kids?
When it comes to Dakota's personal life, the actress is extremely private. She and Chris waited months to confirm their relationship publicly, and there was even a period of time where fans believed the couple had split because they hadn't been seen together in so long.
Because of this, we have no idea if Dakota has any plans to have children, but considering the multiple false pregnancy claims, it's safe to say that right now the actress is childless.
That being said, she and Chris seem to be serious, as they've gotten matching infinity symbol tattoos, insinuating they plan to make their relationship last. It's unclear if the pair plan to wed or have any children together, but at the least Dakota may eventually be the stepmother to Chris' two children, Apple and Moses, whom he had with ex Gwyneth Paltrow.